Sooner or later, every person in NYC has gone through the process of renting an apartment. Even though you have plenty of experience in the area, you could be dumbfounded when making a transition from a tenant to a landlord. Renting out your apartment in NYC is a process that comes with a lot of dos and don`ts. Today, Big Apple Movers NYC disclose to you all the little secrets of being a good landlord and profiting from it.
The do`s of renting out your apartment in NYC
There is something all of the moving companies in New York will agree on – being a first-time landlord is not an easy thing. There are too many things to think about, and one could easily lose track of important things. Thus, we give you an overview of all the things you should remember to do when renting our your NYC apartment.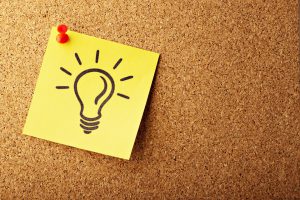 Set a realistic price
The first thing you should do if you are thinking about renting out your apartment is checking its value. As you can imagine, this is the most crucial step, as you need to know the exact value of your property before deciding to rent it out. To estimate the realistic price of your property, all you have to do is ask around the neighborhood, and find out how much other apartments of the same size are renting out for. If you live in a good neighborhood, with plenty of amenities near-by, you will have no problem finding a renter sooner than you think.
Make the place look appealing if you are renting out your apartment in NYC
If you want to find renters for your apartment, you will have to spend some time working on its appeal. The first thing you need to do is give your apartment a thorough scrub. Clean everything from your toilet bowl to the entrance hall. Next, declutter your home as much as possible, as that will give it a neat, minimalistic look. Also, it is worth giving some affordable kitchen improvements a look, as a nice kitchen can seal the deal. All in all, the goal is to make your home stand out, and look more appealing than the other apartments your potential tenants might have looked at.
Decide for how long you can rent out your place
Another thing your tenants will want to know is how long they can stay in the apartment. For anyone moving to New York, some stability is important. We are sure you know how stressful living in NYC can get. Thus, before meeting with your tenants, decide for long you plan to stay out of your apartment. In practice, the longer you can stay out of your apartment, the more tenants you will attract.
Will you say yes or no to pets?
A lot of people would not even dream of separating from their precious pet. If you decide to allow pets in your apartment, you will have less trouble renting it out. On the other hand, pets can make a lot of damage to your furniture, and apartment in general. That is why this decision should not be made lightly but after a lot of consideration.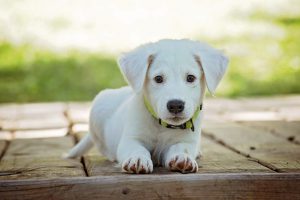 The don`ts of renting out your apartment in NYC
Just like there are a few things you must remember to do, there are also as many things you should not dream of doing. Of course, you should not do them if you wish to find a tenant quickly, which is usually every landlord`s goal! Take a look at our don`ts of renting our your NYC apartment.
Don`t forget to ask for proof of income
The worst nightmare of every landlord is a tenant that runs away without paying the bills and rent. While there is no way of actually making sure your tenant is an honest person, there is a way of checking whether he or she can afford to pay the rent. It does not matter whether you are dealing with a couple moving in, or with a college grad; your job is to ask for proof of income, and run your tenant`s credit history. Only then can you know the type of person you are dealing with.
Don`t procrastinate fixing the things that are broken
It goes without saying that every tenant wants to live in an apartment that is fully functional. When looking at the apartment, and noticing a few flaws, your future tenant could be reasonable and make a deal with you. They could ask you to fix the things that are broken quickly and agree to wait for you to do it. However, if you set it off day after day, your tenants could lose patience, and decide on a different apartment. Thus, if you wish to rent out your apartment quickly, make sure that everything is functional.
Don`t wait for too long to say yes to a tenant
Finally, indecisiveness is not a good quality. You could be dealing with a perfectly qualified tenant candidate, and still, lose him if you wait too long. Bear in mind that good, hard-working, financially capable tenants do not come around too often. Hold onto yours while you still have a chance.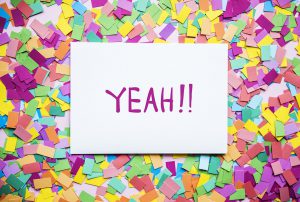 The conclusion
If you wish to be successful in renting our your apartment in NYC, all you have to do is follow our dos and don`ts. You know that we have only your best interest in mind. And, becoming a landlord can be a profitable occupation, no doubt about it. In fact, it is a good way to make quick cash in NYC. Thus, to do everything right, be wise! If you spot a good tenant, hold tight onto him or her. Who knows, maybe you will meet someone that will stay in your life for a long time.