Every relocation is a difficult job. This is why we recommend you get help for all sorts of NYC moving. And it is especially important to have the experts with you when relocating your big musical instruments in such a big city as New York. For example,
moving different kinds of percussion instruments takes an expertise and cannot be done easy. Hence, when moving pianos, it is our recommendation that you hire piano movers NYC.
Because they have the knowledge how to do the job properly, saving your instrument, and removing the potential troubles from your relocation.
Have in mind that there are a lot of tasks to do when moving your home in New York. Dedicate enough time to those obligations. Prepare everything on time. Spend some quality time with your friends and family. Don't bother yourself with the activities you know nothing about such as conducting your piano NYC relocation without the know-how for that kind of a job. You will certainly lose precious time. And it is very probable that something will go wrong. Hire piano moving and storage, and remove that additional stress from your New York move. Get in touch with our moving specialist for a free quote!

Big Apple Movers NYC: Moving New Yorkers' Pianos Since 1979
At Big Apple Movers NYC, we realize that your piano can be one of your most treasured possessions.
If your instrument is damaged during transport, more often than not, repairing or replacing it can be extremely expensive if the damage is truly serious. Therefore, when it comes to your big musical instrument, nothing is more important than hiring experienced, proficient piano movers NYC.
 With the knowledge and skill to move your musical instrument safely. As piano movers NYC, Big Apple Movers NYC guarantee that your pianoforte will be transported with the maximum safety. Plus, in case you need piano 
storage services
, we own a piano storage capacity to store your big instrument for as long as you might need.
The pianos are commonly the hardest part of any move due to its weight, size and unusual shape. Moving can be a stressful time. Especially if you need to work out how to get your big instrument through the door. Or down a flight of stairs. Trying to move your pianos by yourself is extremely risky for multiple reasons. You may damage your percussive instrument if you handle it unhandy. Or you could damage even the property itself. Not to mention the most important risk- the risk of personal injury. And we are talking about serious injuries here. Have in mind how heavy and difficult to carry pianoforte is. That is why we suggest you hire the right piano movers NYC- Big Apple Movers NYC. We have the knowledge, we have the experience and we have the handiness for transporting your instrument safely.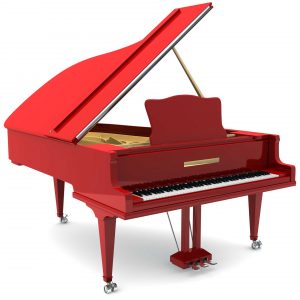 Why do we recommend you hire piano moving services in New York?
Be aware that, despite its heft, your keyboard instrument is very fragile. Therefore, it requires ample protection during the move. In order to avoid knocks and scrapes. Also, the sound can be affected by even the slightest damages. Such as wood warping due to rapid temperature shifts. So it is best to make sure it is not placed by a heating source, doors, or windows. Measuring your piano prior to moving it is also recommended, to ensure that it will fit into its intended location.
If you are not a piano moving professional, or if you never moved a pianoforte in NYC, let the NYC piano moving and storage company do that. You probably realize how difficult it is to relocate your stringed instrument. Especially to transport your stringed instrument in such a big city as New York. So if you don't want to damage your pianoforte, or to affect the sound, let the piano professional moving team do the job. After all, the price you pay is nothing comparing to the safety you get by your big musical instrument being transported by experienced top pros in NYC piano moving industry.

How Big Apple Movers NYC conduct your NY piano relocation?
Even professional movers sometimes shy away from moving pianos due to the risk and difficulty involved. That is why we recommend to book a team that specializes in piano moves in New York.
If that is the level of security and professionalism you seek, look no further. Big Apple Movers NYC will provide you with a two-man team (or a team of more people, depending on the situation). Particularly experienced with pianos moving in New York City. They will come equipped with an enclosed moving truck specially fitted with a lift gate and soft suspension.
Our NYC piano moving team will expertly plan the best way to bring your percussion instrument to its new home, safe and sound.
The piano's internal parts will be thoroughly secured to prevent any possible damage. The internal parts of your pianos will be carefully wrapped in protective pads and moving blankets. Specialized equipment will be utilized. Ensuring your pianos remain safe throughout the New York moving process. We invite you to examine our piano movers NYC licensing and insurance details. Do that prior to your big musical instrument relocation, so you would be sure you are dealing with true pianoforte moving professionals in New York. Furthermore, we encourage you to talk to your insurance agent if you would like to arrange additional insurance coverage.

How to know that we are the right NYC piano moving and storage?
Contact us now, and we would be happy to put you at ease and demonstrate the required expertise. You can check and make sure we have the necessary equipment. Don't take unnecessary risks. Paying a little extra for the security and trustworthiness of experts from piano moving and storage company is usually found to be worth it. At least that is what our previous customers claimed. After we conducted their big instruments NY relocation. You might find yourself paying much less than you expected – and certainly less than the cost of repairing or replacing a damaged piano/s.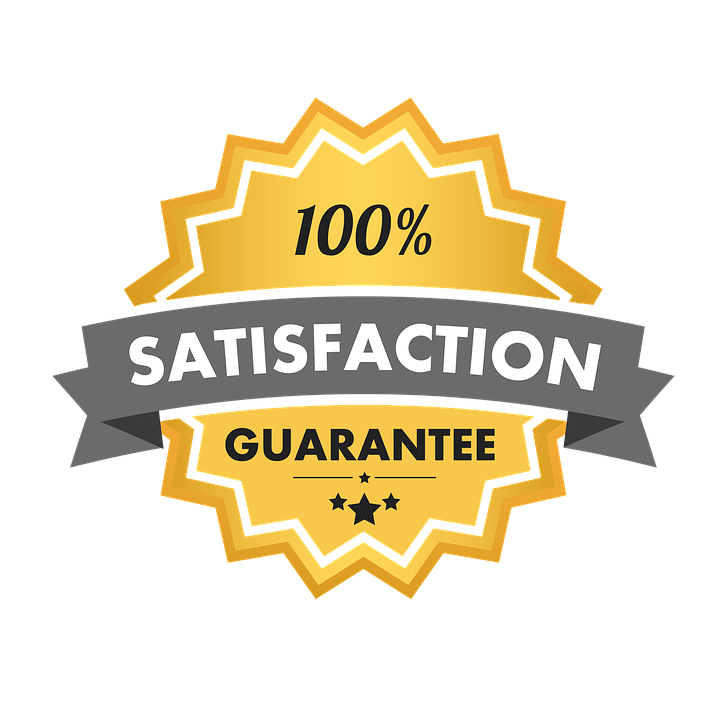 Piano Moving Cost By Type
We have provided the following tips to help you estimate the NY relocation cost of your musical instrument by type. Still,
the following process gives you rough estimates for your big instrument moving cost. The more accurate NYC piano moving quote would require considering some additional details regarding your particular situation (some of which are mentioned above).
This breakdown can provide you with a general idea of the costs you can expect for local NYC pianoforte moves.
We will give you the rough NY piano moving estimate for these types of the piano:
Studio upright- One of the most popular kinds of percussion instruments among people living in New York condos, due to its size.
Standard upright- Older version of studio upright model
Player upright- Very old and rare type, but as true piano movers NYC, we have the expertise to move it.
Baby grand- Quite difficult to move, requiring top pianoforte moving experts in New York to relocate it.
Studio grand- Mostly staying in the studio for a long, long time. Luckily, because it would be hard to move without difficulties.
Parlor grand- Especially hard job for piano movers in NYC, as the biggest and the toughest piano to relocate, even short distance.
Studio Upright
Particularly popular among apartment dwellers due to its compact size. This musical instrument can still weigh as much as 400 pounds. Transporting a Studio Upright within an apartment complex can still be done via elevators and stairs. The transport will require a minimum of two movers. And the cost of moving studio upright piano in NY may range from $195 to $315. Talking about the local pianoforte moving cost for the territory of NYC.

Standard Upright
This type can be best described as the "older brother" to the Studio Upright. Some models are almost 4 feet tall, and their weight can range between 600 and 800 pounds. A team of several professional piano movers is required to safely move a Standard Upright. The large models may require the removal of your door in order to maneuver it outside of the apartment. Local moving costs charged by piano movers NYC for standard upright piano may range from $195 to $320.

Player Upright
This is a rare, vintage type of pianos. It has long gone out of style. Though, some people still own them. If you are one of them, note that moving it can be a daunting procedure. Their weight can sometimes exceed that of a Standard Upright by almost 100 pounds. This is why we will repeat once again that you must hire professional piano movers NYC. If you want to transport your pianos in NY safe and sound. If you decide to do listen to our advice, Big Apple Movers NYC are just the right piano moving and storage for you. The cost of moving Player upright piano can range between $195 and $315.

Baby Grand
Due to their unusual shape and considerable size, Baby Grand pianos can be difficult to move. Even by NYC piano movers with the lack of experience. Baby grand pianos require tall and wide openings to safely pass through. In many cases, this may require hiring a contractor in order to remove walls or doors. The estimated cost of moving a Baby Grand piano in New York ranges from $250 to $400.

Studio Grand
The Studio Grand is found mostly in professional studios. It exceeds their smaller counterpart in both weight and size. Most Studio Grands remain in their studio setting for the long term. Which is quite luckily, being that moving them can be extremely difficult. If, however, moving this model is absolutely unavoidable, a local NYC studio grand piano move can cost anything from $255 to $415.

Parlor Grand
Measuring between 5½ to 7 feet long, and weighing in at up to a hefty 900 pounds, Moving Parlor Grands is a particularly challenging task. This challenge is reflected in the cost of moving them. If you are the unlucky person having to move Parlor Grand piano in NYC, the moving estimate would be ranging from $415 to approximately $650. For local New York piano moves.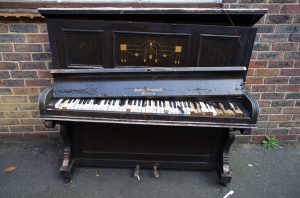 Conclusion: Hiring piano moving services NYC is a smart choice!
Hiring professional piano movers may be expensive. It may be tempting to try and avoid these costs. Still, consider what the risk of damage to your pianoforte rises exponentially when hiring conventional movers (and not piano moving professionals). Or especially if trying to tackle the job yourself. More often than not, the risk is more trouble than it's worthwhile. And it might end up costing you more in the long run. Don't take unnecessary risks. When in need of piano moving services in NYC, hire an NYC moving professional, with significant experience. An affordable piano moving company is right in front of your eyes. Offering a piano storage solution. By hiring Big Apple Movers NYC you are reducing the risk, still moving your pianos in New York on a budget!


Hi, I was very happy with your service and extremely pleased that they stayed within the time framed quoted. Thanks again and I will recommend you to friends~ Best, Tracey Heyboer.
-Tracey Heyboer

The guys you sent me were awesome, I was extremely impressed by their work ethic and great attitude. If i know anyone who needs to move, I'm definitely going to recommend your company. Thanks again Miguel.
-Miguel Pires

Everyone who I dealt with was courteous and on top of things. The crew that came out was on time and friendly but professional. They went out of their way, especially in helping pack the storage unit at the destination -- while staying within the estimated time. Thanks again. I would use you again in the future, and if given the opportunity, give a positive reference.
-Stephen Parkert

Hello, Big Apple moving was very helpful and patient with all my questions and phone calls. I was somewhat nervous about the entire process, but Denise was very reassuring and always returned my calls promptly. I would highly recommend Big Apple moving & storage!!!. The entire crew was great from the moment they came to pack to the end result of deliverance. They were very professional, nice and fun!! They took all the stress and pressure off that can occur from moving. Great group of guys!!
-Barbara Salvatoriello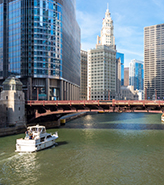 LOCAL MOVING
Moving within NYC? You're in luck – local moves are our specialty, and we excel at them. Our first-rate customer service and affordable prices are available to you at all times to accommodate any and all of your local moving needs.
Read More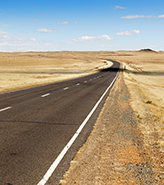 LONG DISTANCE
Moving across the state can be a daunting experience – put your mind at ease by leaving everything to our meticulously screened, highly qualified long distance movers.
Read More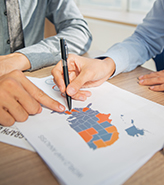 INTERSTATE
Even across state lines, you can count on us to provide you with the guaranteed on-time pick-ups and delivery we are famous for. We're proud to offer you interstate moving services of unmatched quality, at competitive prices.
Read More
UNBEATABLE PRICES
UPFRONT PRICES - NO HIDDEN FEES
Hidden fees are the bane of every moving experience. We will never surprise you with any added costs, and our unbeatable prices will always remain precisely as stated. We will work with you to devise a customized plan, no matter your budget or constraints, and our goal is to provide you with the options you need to make your moving process as comfortable and affordable as possible.
ONLINE QUOTE
SATISFACTION GUARANTEE
YOUR SATISFACTION IS GUARANTEED
At Big Apple Moving & Storage, we pride ourselves with unmatched quality service and customer satisfaction rate – our services are always delivered with the utmost courtesy and highest professional standards, or your money back, guaranteed. Whether you are scheduling a move or simply seeking information, our helpful, supportive staff will do whatever in their power to provide you with whatever information you require, and assist you in planning a smooth, hassle-free enjoyable moving experience.
READ MORE