Your antiques are unique and irreplaceable – There is no room for mistake. We will do everything to ensure your one-of-a-kind items reach their destination safe and sound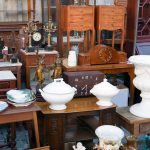 The special status of antiques makes them not only valuable, but sometimes priceless. They often hold special intrinsic value, and even more importantly – unique sentimental value. We recognize that, when it comes to irreplaceable items such as your precious antiques, there is no room for anything less than complete professionalism – mistakes should simply never happen. By choosing Big Apple, you choose a moving company that is aware of the value of your irreplaceable items, and treats them with the adequate caution and care.
The specialized antique moving services we offer are unmatched in their proficiency and skill. Our highly experienced antique movers understand the immense value of your antiques, and value them just as much as you do. To ensure the safe arrival of your items, extra steps are taken to ensure the safety of your antiques.
Our team is equipped with the tools and techniques needed to guarantee that your belongings are never at risk, and never exposed to any king of potential damage during packing and transport, including special paper wrap, thoroughly thought-out positioning during shipment to avoid shaking, and more. During transport, our antique movers drive with extreme caution to avoid any kind of unnecessary risks, traveling via flat roads, and making sure to break smoothly. Every part of the route is planned to avoid damage, and even if the movers must travel through rough roads your antiques will remains safe due to a multitude of precautionary measures. Our trucks are climate-controlled, so that the quality of your antiques will never be compromised. Our antique moving technique is extremely effective and tested, so far generating a 100% satisfaction rate.