If you are moving to NYC get ready to empty your pockets. Living costs in NYC are sky high and you will have to find a job if you want to survive in the Big Apple. So, let's focus on moving there first. Many movers moving companies NYC employ are there to conduct a perfect NYC move for you. That is their job and they will do it like professionals. Now, let's try to give you some job suggestions in NYC. Until you land your dream job you will have to find ways to earn quick cash in NYC. We are here to give you some suggestions and creative solutions.
Find a job that will help you earn quick cash in NYC
Since your expenditures in NYC are going to be high and constant you need to get a job quickly. This job needs to help you earn some extra dollar You can try something like work freelance with piano movers NYC has. This is a way to earn some quick cash. But no one says it is easy. As you may assume, it involves some heavy lifting. There are many easy and fun ways to earn quick cash in NYC.
Try dog walking
If you are a dog lover dog walking will not be a job, but a pleasure. There are over 600,000 dogs in the Big Apple and they all need to be walked regularly. So this is a market you can tap into if you want to get more money. People usually pay even more for dog walking when they are on vacation and during the weekends. So, bring business and pleasure together and earn some quick dough.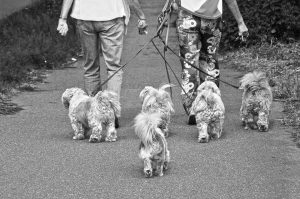 Become a member of a focus group
We all know how much big companies and corporations value the opinions of the consumers. They will give you money for expressing your opinion or giving your feedback on some of their products. If you want to make a profit in this way, you should join a focus group. Marketing companies will pay up to $100 an hour if you join their focus groups. Some bigger companies with larger groups will even pay three times this sum.  You will just need to give your feedback on their product or on a campaign they will launch. If this is not easy money, we don't know what is.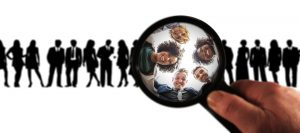 Have a stoop sale
A stoop sale has always been a fun and popular way to earn an extra dollar in New York. Sell the things you do not need from the stoops. There are probably clothes, trinkets, and even appliances you do not need anymore. Why not sell them and earn some extra money.  This is one of the ways to save money in the Big Apple. What you need to do in order to promote your stoop sale is
Post an add on Craigslist under garage sales
Make enough posters promoting your sale and put them around the neighborhood
When it comes to selling your things, there are stores that will buy off your clothes. One of them is the Crossroads Trading Company. They usually buy clothes in season. Don't bring damaged or ragged clothes because they will only accept the nice clothes. They might offer you store credit instead of money but take the cash.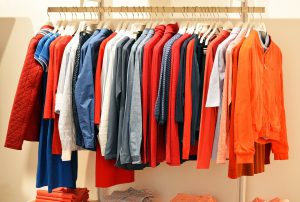 Earn quick cash in NYC with TaskRabbit
Task apps are a sure way to get more money. With millions of people looking for others to finish their errands, you will have plenty of ways to earn some quick cash. One of the most popular task apps is TaskRabbit. There will be so many different tasks you can do to get money. You might pick up someone's groceries or wait in line instead of them. In addition, you can get money for your skills. If you know how to assemble furniture, fix some pipes or appliances, this is the perfect app for you.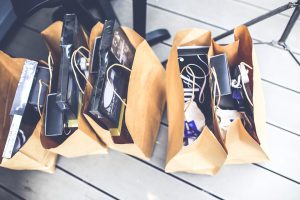 You can be a show extra
A lot of movies and shows are filmed in the Big Apple. Film producers are in constant need of movie and show extras. Just apply for a casting call and you will surely land a show extra role. You can check the site ActingLand. Here you will see and know when directors are looking for and hiring show extras in NYC. There are probably shows out there that you are obsessed with. With this job, you can be a part of them and still make some easy money.
You can post or distribute flyers
Companies, brands, stores, small businesses all want to promote their services. It is imperative for them to reach as many potential customers as they can. A great way to earn quick cash in NYC is to get a job in posting or distributing flyers. You can get in touch with promotion or production companies. Moreover, you need to ask them if they are hiring flyer distributors. You can get hired as a flyer distributor for nightclubs. You would be working outside of the club. Moreover, you would be working during closing hours. Contact marketing agencies and advertising agencies as well. Ask them if they have flier campaigns.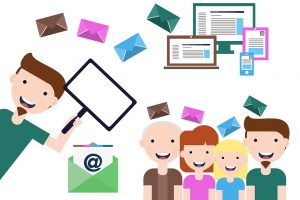 Become a cater in NYC
A catering job in NYC can get you extra cash when necessary. If you become a catering server you can get paid between 17 and 20 dollars per hour. You can even find flexible working hours. Big catering companies always hire hundreds of workers. There is a great chance that you can land a job like this easily and earn quick cash in NYC.