Helping New Yorkers Move Since 1979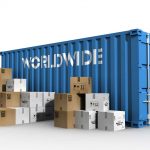 Looking for quality, experienced movers with the resources and international connections to help you move abroad? Look no further! We understand perfectly how daunting the moving experience can be, and will go above and beyond to make you move as convenient and hassle-free as possible.
Our helpful, courteous staff will track and manage your shipment from start to finish, whether you and moving by air, ocean or land. We will do everything to keep your items safe and protected during transit, and deliver them straight to your new doorstep efficiently and successfully. We have access to the personnel, resources and connections needed to ensure that everything goes as planned, on both sides – no need to be worried simply because you items are abroad: we will track and follow them every step of the way, as it attested by our international renown, and long line of satisfied customers.
We pride ourselves on our unmatched ability to help you move your belongings wherever you need across the globe, quickly, safely and efficiently. No other international moving company can assure the safety and success that you guarantee by choosing Big Apple.
The Big Apple Difference
Big Apple stand out as the only international company that will recognize your particular needs and customize our services to match those needs. When you choose us, you choose a knowledgeable and experienced staff, equipped with the comprehensive resources and connections required to give you the quickest and most efficient global moving experience.
You customized moving experience will begin with your personal international move coordinator, who will meticulously plan even the tiniest detail of your move, and will be your only point of contact during your move – saving you a great deal of confusion and hassle throughout your journey overseas. Your personal international relocation coordinator will be your one stop shop for inquiries and assistance from start to finish, and handle your every need and requirement.
Your belongings will be professionally packed and organized by our skilled professionals, and prepared with the utmost care for their journey abroad. You can count on us to provide you with the highest quality supplies and packing materials, and to inventory and track every item being shipped. You will never be left guessing – our helpful staff will be happy to answer any question during the move, and during transit we provide 24/7 online shipment tracking which allows you to monitor your belongings at any time, including the shipment details of your vessel or flight number, so that you will always know where your items are, and how they are faring.
In case of a limited shipment size, or any other reason you prefer not to transport all of you items at once, we offer a wide range of storage options. This can be extremely helpful if you choose to rent or stay at hotels as part of your move, before relocating permanently into your new overseas residence.