No matter which items your collection consists of, fine art is among the most expensive items in the world. These items are both expensive, and rare, so keeping them in the best shape is a must! However, not so rarely, you will have to move and take your collection with you. We all know that relocation is a difficult process, one that can damage all of your goods. When you find yourself in such a situation, you must call affordable movers NYC, and let fine art movers help you transport your collection. Never risk anything bad happening to your cherished masterpieces.
Moving New Yorkers Since 1979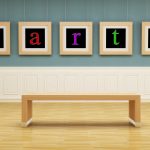 The art in your home or office is unique, and more often than not carries deep personal value. When choosing a moving company to entrust that art to, it is crucial that you choose movers that will appreciate and care for your art as much as you do.
For that reason, we employ a dedicated fine art moving team, that specializes in moving fine art between venues with the care and respect that it deserves. Our fine art moving staff has experience relocating entire museums, and you could not wish for a team that better comprehends the importance and delicacy of priceless art. Our specialized movers have an arsenal of special techniques that ensure the safety of your valuable art during packing, transport, and unloading. Each item will be analyzed prior to the move for the purpose of developing the perfect moving strategy unique to your location and constraints – no door is too small, and no piece too fragile to be safely transported.
We have equipped our fine art moving team with the tools and materials necessary to protect your art from any possible harm – including special wrapping paper designed specifically to protect art, and specific plastic wraps that are designed specifically to keep your art safe from rain or sun damage. Years of experience and extensive training have provided our team with the knowledge needed to place your art in the safest position, guaranteeing that sustains no damage whatsoever during transport.
When it comes to your fine art, don't take unnecessary risks – hire a team that understands its value and seeks to protect it. Whether across town or across the globe, we will always get your art to the destination, safe and sound.
What should you know about fine art?
As mentioned, these pieces are priceless. It has taken someone a long time to create them, and yet they can be ruined in a second. All that it takes is a moment of negligence, and your art piece will never be the same again. As we are sure you do not wish for that to happen, we always advise getting fine art moving services when moving. When paying for this service, you are paying for the wellbeing of your collection, so it is always money well spent.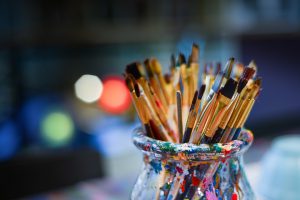 Why should you choose us as your fine art movers?
Not every relocation professional will handle moving in the same way. We as Big Apple Movers NYC believe that you should have your pick of the moving services in NYC, so we make sure to offer only the best. Hence, we have worked hard on creating the best fine art moving services New York has to offer. Hiring our fine art movers comes with a lot of benefits.
Our fine art movers will be with you from start to finish
We believe that nothing should be left half-done. Therefore, we put a lot of effort into supporting you from start to finish. We'll help you in every step of the way. Our art movers will take the process seriously, and they will help you from the initial stages of your relocation, up until the moment we load the last art piece into your home. If this is the kind of a relationship with your movers you are looking for, we are the right choice for you!
We have the most trained staff
It is a fact that your art collection will be in danger when in the hands of untrained movers. These movers do not know how to handle these items, and they might accidentally cause damage. Luckily, we have made sure that all of our art movers are highly trained, and have what it takes to relocate your art collection. Whether we are dealing with residential, or commercial moving, it makes no difference to us. Our fine art moving services apply to every piece of art, no matter where it is located.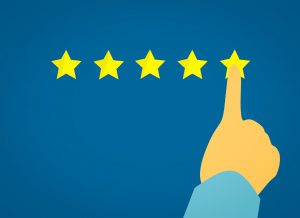 Our art movers have experience
They say that quality and experience go hand in hand. If that is true, then our fine art moving services are the best of the best. We have plenty of experience in art moving, and we have relocated every art piece you can imagine. From valuable paintings to rare sculptures, nothing presents a challenge for us after all these years. Moreover, knowing that we have successfully relocated entire museums should be enough to awaken your trust in us.
Our fine art moving services start with an appraisal
Before taking any further action, one must know how valuable his collection is. Moreover, a close inspection of your art pieces is also necessary, as we must know about every possible scratch on every part of your collection. An art appraisal must be done by a qualified individual, as they are the only ones who have the tools to inspect your collection. Once that we have a clear picture of the state of your collection, we can begin with the relocation process.
We have the finest packing technique
The reason why art moving is so challenging is that it is very difficult for packing. A lot of liquids and materials are damaging to art pieces, and it takes a professional to pack them with success. Moreover, not all art pieces are the same. Hence, all of them require different handling and packing. Arguably, oil paintings are the most difficult for packing, as they are of a delicate nature. They need to be covered in acid-free glassine paper, as only then will they be safe from dust and moisture. No matter whether you need your fine art packed for reliable and secure storage facilities, or for your new residence, our fine art movers have your back!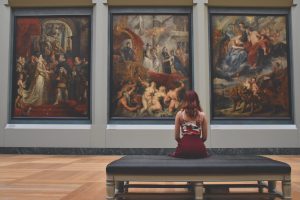 We know how to transport your art collection
Packing is only one side of the process. After packing your items, we will make sure to choose the best transportation vehicle that will match your pieces.
Our fine art movers know that your sculptures are perfectly safe inside packing boxes.
For paintings, we include crates in several sizes in our fine art moving services.
Also, depending on your move (whether it is a local, or a long-distance relocation), we will choose an appropriate transportation vehicle.
We can assure you nothing bad will happen to your pieces when in our capable hands. And, if anything were to go wrong in the relocation process, we will gladly reimburse you for any damage.
Should you get fine art moving services?
If you own an art collection, and you have to move, the answer is simple. You should hire fine art movers, and let them handle this difficult task. We are sure you want no harm to come to your art collection, so you should leave it with the pros. Do this, and you will be admiring your valuable collection in no time. Get in touch with us, and let us help you with your relocation process.