Get a Free Storage Quote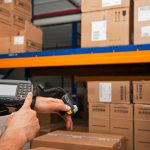 Looking for flexible, full-service storage solutions in the New York City area? Ensure your experience is as pleasant and professional as possible by turning to the experts at Big Apple. Our large, state of the art storage facilities are equipped to accommodate a broad range of items, and we are completely committed to ensuring the safety and privacy of your belongings during their time in storage.
Full Service Storage options designed to fit your needs
Full service warehouse
Entrance to the warehouse granted only by appointment
Full service storage with video surveillance and alarms
Secure building
Residential and commercial storage
Long term contracts are not required but available upon request
No security deposit necessary
Month to month rentals
Call us now to get a free full-service storage estimate, or use our online calculator to save time. Choose the benefit of a full-service storage company that provides affordable, full-service solutions to accommodate all of your storage needs.
Choose Wisely
Choose The Best Long Term Storage For Your Items
Many people have concerns about long-term storage, and for good reason – many companies skimp or cut back in expenses by using ineffective security, keeping cheap or shabby storage units, or cutting corners when it comes to ease of access. Big Apple is not one of those companies. Our clean, modern long-term storage solutions are designed to meet the highest standards of privacy, security, and convenience.
Privacy
We Care About Your Privacy
We pride ourselves on offering state-of-the-art security features, such as controlled access facility-wide alarm systems and security cameras, and a resident manager who is always on premises.
Convenience
Your Convenience Is a Priority
No need to worry about the potential time and hassle of accessing your items – our facilities are designed to allow you to drive right up to the doors of your storage unit, no steps or elevators required, 7-days a week.
Cleanliness
Whether short or long-term, the premises are always clean from litter or debris, well-kept, and snow plowed when necessary. Even years after you've entrusted your items to us, the space will be as squeaky-clean as they were on the first day of storage.
Call us now, or use our online calculator for a free storage estimate. Make the smart choice – choose Big Apple for a full-service, professional, experienced storage company that specializes in long-term storage solutions at prices you can afford.

Hi, I was very happy with your service and extremely pleased that they stayed within the time framed quoted. Thanks again and I will recommend you to friends~ Best, Tracey Heyboer.
-Tracey Heyboer

The guys you sent me were awesome, I was extremely impressed by their work ethic and great attitude. If i know anyone who needs to move, I'm definitely going to recommend your company. Thanks again Miguel.
-Miguel Pires

Everyone who I dealt with was courteous and on top of things. The crew that came out was on time and friendly but professional. They went out of their way, especially in helping pack the storage unit at the destination -- while staying within the estimated time. Thanks again. I would use you again in the future, and if given the opportunity, give a positive reference.
-Stephen Parkert

Hello, Big Apple moving was very helpful and patient with all my questions and phone calls. I was somewhat nervous about the entire process, but Denise was very reassuring and always returned my calls promptly. I would highly recommend Big Apple moving & storage!!!. The entire crew was great from the moment they came to pack to the end result of deliverance. They were very professional, nice and fun!! They took all the stress and pressure off that can occur from moving. Great group of guys!!
-Barbara Salvatoriello
UNBEATABLE PRICES
UPFRONT PRICES - NO HIDDEN FEES
We believe that everyone should be able to enjoy the highest quality service at a price they can afford, no matter their financial constraints. Give us your requirements and we will work within your budget to find you the perfect solution, tailored to your specific needs. Call us now, and let us show you that excellent storehouse can be much less expensive than you've even imagined!
ONLINE QUOTE
SATISFACTION GUARANTEE
YOUR SATISFACTION IS GUARANTEED
When you choose to let Big Apple handle your moving or storage experience, you can rest assured that you will always receive the highest standard of service that you can expect from a renowned, trusted leader in the moving and storage business. Our goal, first and foremost, has always been 100% customer satisfaction. The staff in our moving company is skilled, experienced, and fully equipped to handle any project. Or advise you on any questions you might have. Moving services from our NYC packers and movers will never exhibit anything less than the utmost professionalism and courtesy, or your money back, guaranteed.
READ MORE