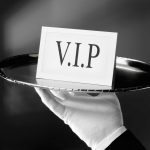 Looking for flexible, full-service storage solutions in the New York City area? Ensure your experience is as pleasant and professional as possible by turning to the experts at Big Apple. Our large, state of the art storage facilities are equipped to accommodate a broad range of items, and we are completely committed to ensuring the safety and privacy of your belongings during their time in storage.
Full Service Storage options designed to fit your needs
Full service warehouse
Entrance to the warehouse granted only by appointment
Full service storage with video surveillance and alarms
Secure building
Residential and commercial storage
Long term contracts are not required but available upon request
No security deposit necessary
Month to month rentals
Call us now to get a free full-service storage estimate, or use our online calculator to save time. Choose the benefit of a full-service storage company that provides affordable, full-service solutions to accommodate all of your storage needs.
Free Quote
Choose Wisely
Choose The Best Long Term Storage For Your Items
Many people have concerns about long-term storage, and for good reason – many companies skimp or cut back in expenses by using ineffective security, keeping cheap or shabby storage units, or cutting corners when it comes to ease of access. Big Apple is not one of those companies. Our clean, modern long-term storage solutions are designed to meet the highest standards of privacy, security, and convenience.
Privacy
We Care About Your Privacy
We pride ourselves on offering state-of-the-art security features, such as controlled access facility-wide alarm systems and security cameras, and a resident manager who is always on premises.
Convenience
Your Convenience Is a Priority
No need to worry about the potential time and hassle of accessing your items – our facilities are designed to allow you to drive right up to the doors of your storage unit, no steps or elevators required, 7-days a week.
Cleanliness
Whether short or long-term, the premises are always clean from litter or debris, well-kept, and snow plowed when necessary. Even years after you've entrusted your items to us, the space will be as squeaky-clean as they were on the first day of storage.
Call us now, or use our online calculator for a free storage estimate. Make the smart choice – choose Big Apple for a full-service, professional, experienced storage company that specializes in long-term storage solutions at prices you can afford.