Get a Free Storage Quote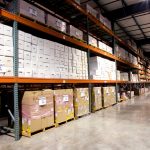 Our state-of-the-art storage facilities are used by a wide variety of businesses, including building contractors, restaurants, doctors' offices, pharmaceutical reps, dentists, and retail stores. We pride ourselves on our ability to provide any business with the perfect solutions for housing their excess inventory, records, seasonal products, equipment, and anything else that needs to be kept organizes, accessible and secure.
There are many reasons why businesses prefer to use our facilities, and they vary between clients:
Large Commercial customers are proficient in considering their options and making the economic choice – more often than not, renting one of our convenient commercial storage units proves far more comfortable and affordable than wasting office space.
Smaller commercial storage customers have made a similar choice, albeit for different reasons – they have simply run out of space, and require extra storage space in order to expand their businesses.
Others businesses require climate-controlled storage for added protection, or to ensure that their products – such as wine, collectibles, or antiques – remain in prime condition; others require the added security, such as in the case of sensitive documents.
Finally, many commercial customers choose our facilities for easy access. They require convenient street access and storage space that allows them quick access, 7 days a week.
Whether you are looking for a warehouse for your goods, some extra storage space for your small home-based business, or the particular conditions and top of the line security that we offer, we can provide you with the storage solution you are looking for.
Make The Smart Choice
Choose Your Storage Company Wisely
Our state-of-the-art short-term storage facilities are designed to answer the requirements that matter most when choosing a storage solution: privacy, convenience, and cleanliness. We will always provide the security, quality and professionalism you would expect from a leading company in the moving and storage business – contact us now, and see why hundreds of customers prefer to work with an experienced, full-service storage company, that will always go the extra mile to provide you with the quality of service you deserve.
Privacy
Your Privacy Is Our Top Priority
We realize how important your privacy is, and our facilities feature top-of-line security, so that you will always be sure that your items are protected and safe. These features include a resident manager that is always present on the premises, controlled access, security cameras throughout the facility, and individual alarm systems.
Convenience
Easy Access, 7 Days a Week
No need to schlep your items up and down stairs, or through tiny service elevators – our facilities allow you to drive straight up to the sliding doors of your storage unit, 7 days a week.
Cleanliness
Some Text Some Text Some Text
Our facilities are well-kept, routinely cleaned and snow plowed when needed, and you will never find trash or clutter in the vicinity. Your items will always be as tidy and organized as they were the day they went into storage.
Call us now, and find out why hundreds of satisfied customers choose us to handle their storage needs. We encourage you to try our online estimate calculator or contact us directly to receive an excellent price, and helpful, courteous service. We would be delighted to answer any of your questions, and provide you with the best solution for any of your storage needs.

Hi, I was very happy with your service and extremely pleased that they stayed within the time framed quoted. Thanks again and I will recommend you to friends~ Best, Tracey Heyboer.
-Tracey Heyboer

The guys you sent me were awesome, I was extremely impressed by their work ethic and great attitude. If i know anyone who needs to move, I'm definitely going to recommend your company. Thanks again Miguel.
-Miguel Pires

Everyone who I dealt with was courteous and on top of things. The crew that came out was on time and friendly but professional. They went out of their way, especially in helping pack the storage unit at the destination -- while staying within the estimated time. Thanks again. I would use you again in the future, and if given the opportunity, give a positive reference.
-Stephen Parkert

Hello, Big Apple moving was very helpful and patient with all my questions and phone calls. I was somewhat nervous about the entire process, but Denise was very reassuring and always returned my calls promptly. I would highly recommend Big Apple moving & storage!!!. The entire crew was great from the moment they came to pack to the end result of deliverance. They were very professional, nice and fun!! They took all the stress and pressure off that can occur from moving. Great group of guys!!
-Barbara Salvatoriello
UNBEATABLE PRICES
UPFRONT PRICES - NO HIDDEN FEES
We believe that everyone should be able to enjoy the highest quality service at a price they can afford, no matter their financial constraints. Give us your requirements and we will work within your budget to find you the perfect solution, tailored to your specific needs. Call us now, and let us show you that excellent storehouse can be much less expensive than you've even imagined!
ONLINE QUOTE
SATISFACTION GUARANTEE
YOUR SATISFACTION IS GUARANTEED
When you choose to let Big Apple handle your moving or storage experience, you can rest assured that you will always receive the highest standard of service that you can expect from a renowned, trusted leader in the moving and storage business. Our goal, first and foremost, has always been 100% customer satisfaction. The staff in our moving company is skilled, experienced, and fully equipped to handle any project. Or advise you on any questions you might have. Moving services from our NYC packers and movers will never exhibit anything less than the utmost professionalism and courtesy, or your money back, guaranteed.
READ MORE