Whether planning or calling last minute, Big Apple Moving and Storage has all your moving requests in Manhattan covered. From packing, storage to residential, commercial, or some specialty items move, you will be provided with the best services from Manhattan movers for an affordable price. Don't hesitate anymore, choose one of the best New York moving companies, choose Big Apple Movers NYC. By leaving everything, or the hardest part of moving into the hands of our capable NYC moving experts will remove the stress from your relocation. Doing that, you're removing the most of it. Plus, you will get to fully enjoy the exciting thing that this transition brings. Give us a call today and we'll take the stress out of your relocation.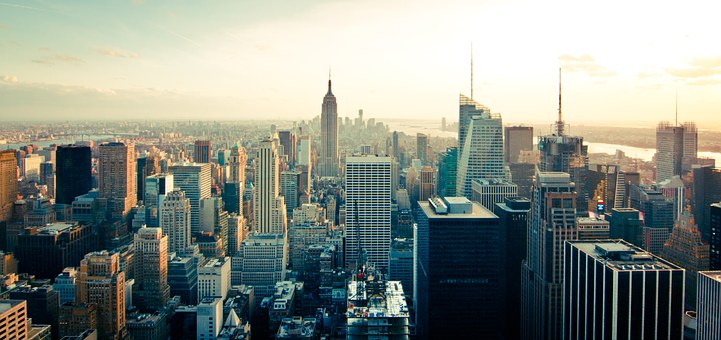 Manhattan Moving services you can count on!
Our Manhattan movers have a vast range of moving services you can choose from. Whether you need storage services, piano moving, fine art moving, commercial or antique moving, we offer you services that are modern and reliable. Our moving services include all the necessary materials and equipment to make your move a success! We offer high-quality packing services, which guarantee you a safe relocation of your most precious belongings. Leave all the complicated moving tasks to our experts, and we will make your move a breeze!
With our Manhattan moving services, you can have a fantastic moving experience, and you can count on quality moving services without breaking the bank.
Our Manhattan movers are punctual and careful!
With our Manhattan moving company, you don't have to worry about delays. Our agents are punctual and careful. Our team is dedicated and experienced to handle your move without worries, whether it is the same day or last-minute move. You can be sure your belongings are properly and efficiently packed and loaded into the moving truck. We take all the necessary precautions to protect your belongings and deliver them in the same condition they were at the beginning of your journey. Big Apple Movers NYC is a moving company who is always ready to help and handle all the parts of your relocation. So, don't hesitate to get a free online moving quote right now!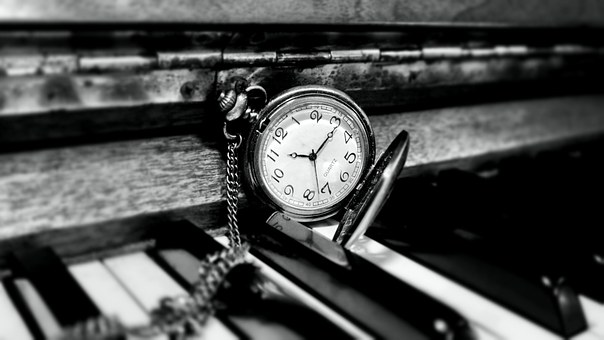 Why do you need Manhattan movers?
Having a headache? Not a strange thing at all! Have you heard how many people had troubles with continuing normal life after the relocation? Thousands around the world. Which seems to be perfectly normal nowadays. Given that there are so many troubles with making a perfect migration. Especially if moving in such a big city as New York City. And particularly when making a Manhattan move. So, to avoid experiencing all those complications, the best suggestion is to hire our Manhattan movers.
We know how difficult it is to move a few miles in a smaller place. Therefore, they certainly can assume the difficulty of relocation in such a modern jungle of Big Apple. So Manhattan movers in NYC would be the first answer when you ask them how to migrate to or within The City, as New Yorkers call Manhattan. 
This is what we would say too. We will make sure that your relocation to NYC passes stress-free and smooth. Let us show you why we're the best Manhattan moving company, together with a comprehensive guide which may help you with your move immensely.
How to know that our Manhattan movers are reliable for your NYC relocation?
As one of the oldest New York moving companies, Big Apple Movers NYC is helping people move for four decades. Since the founding days in 1979, our Manhattan moving company is at the very peak of the moving industry. It's not easy to stay at the top of such a competitive market. We managed that by putting the quality and the satisfaction of our clients as our main priorities.
There are a number of features that Manhattan movers have to fulfill in order to be reliable
Take a look at what they are, and you will see that we're checking all the boxes.
Licensure is a must – All our credentials required for the operation of moving and storage companies are clearly stated on our website. By checking our USDOT number through the FMCSA filter, you will learn that our licenses are legit and valid. You should never do business with Manhattan movers that don't have a license.
Insurance – Big Apple Movers NYC is an insured company. Meaning that we will be liable for any damages that occur to your belongings while in our custody.
Additional services – Basic moving services is something which every moving company offers. However, sometimes they aren't enough. You may get a need for some additional services and you will have to go to the other place. With our Manhattan moving companies, you don't have to worry about that. We offer all basic and extra services that are covering any type of relocation.
Reviews from the customers – Previous customers can provide you with the essential information in the testimonials. Please be free to check online the ones regarding our NYC moving experts. Since we are resolving any issues that might present themselves on customer satisfaction, our company comes highly recommended by our former clients.
Reputation – Building a reputation of the best Manhattan moving company wasn't easy. We worked hard on establishing our good name, and that is why you won't find it related to any moving scam. We value our efforts and the trust of our customers too much. That is exactly the reason why we never did, and we never will involve ourselves in fraudulent activities.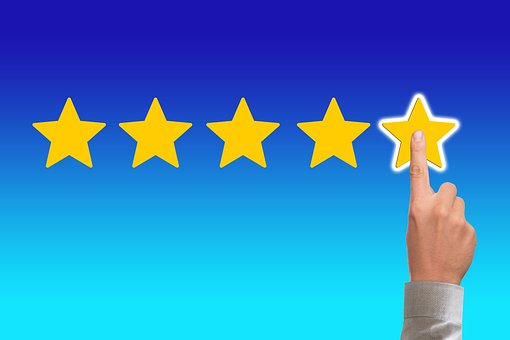 How to overcome the complications of NY relocation
It's true that you'd probably experience at least a couple of difficulties during the relocation in every place of the world. Only there are bigger chances that you'll have more troubles making a move in a metropolitan area than in some village.
It's simply because of so many things you must pay attention to aside from the moving process. In order for your relocation to NYC to pass without any troubles, you need to prepare yourself.
Preparation steps:
First, inspect your new home place as a tourist- Be sure you truly want to relocate to the new place you picked.
Make sure you do all the paperwork before your moving day- Don't experience difficulties because you forgot to change your mail address or a phone number.
Arrange a new job and/or new school- Manhattan is very expensive, don't be jobless when you come here.
Notify your superior of your relocation- Your employer could have an offer for you in New York City.
Prepare for the packing- Separate the things you need from those you might find not needed anymore.
Call some friends or packing experts and do the packing- In case you don't want to bother yourself, Manhattan movers offer to help you with the packing process.
Say goodbye to your friends and family– You might be going far from them, so spend some quality time with your beloveds, before you relocate.
With all of these things on your mind, conducting the moving tasks on your own will be quite overwhelming. Big Apple Movers NYC is here to prevent that from happening. There's no reason to feel stressful when one of the best moving companies Brooklyn, Manhattan and all other boroughs has to offer. Yes, we are claiming that we are the top NYC moving experts, but those aren't our words – it's a claim from our numerous former customers, who couldn't be happier by our outstanding quality of service.
Discover if you really like your new place
Don't relocate just yet. Pay your potential neighborhood a visit. Check if you truly like the area you chose to be the next home destination for you and your family.
Make sure you keep in mind several things:
See how much does it take to get to your new job or school.
Are there parks or theaters?
Is there any place to work out?
Have you got the opportunity to have a nice afternoon walk along the riverside?
You choose what's important to you. But make sure you check does the new place have what you require before you call professionals for your Manhattan move.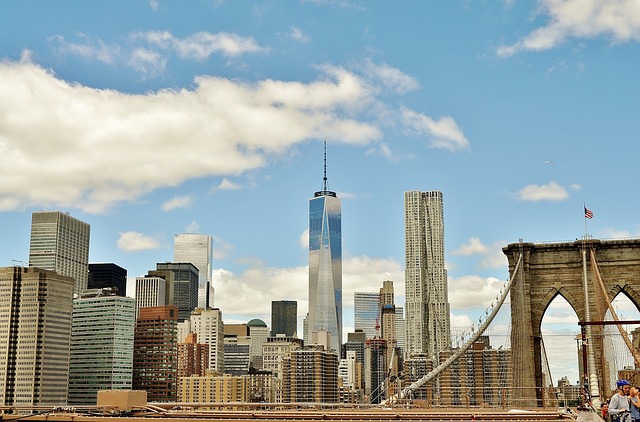 If you determine that you prefer moving to Queens than to Manhattan, we are your guys. We are covering all the territory of New York City and know all the corner of every neighborhood. That is exactly the reason why our movers can conduct any type of move fast and efficiently.
Have all the paperwork taken care of before the NY moving day
When we say paperwork we think on everything that keeps you connected to your current home. It means changing your mail address, notifying your suppliers (gas, electricity, etc.) that you're moving. Besides that, cancel all memberships before you leave. Notify all important institutions that you're moving.
While our Manhattan moving company can conduct your relocation to NYC without a hitch, we can't take care of your personal obligations.
However, Big Apple Movers NYC is the company that offers comprehensive service. We provide more than moving services – we are navigating you every step of the way. Meaning that by contacting us, our customer support can provide you information about the necessary documentation which your move requires.
With our assistance, you won't overlook some important paper, since you'll have the right guidance.
That way, you can take of everything before our Manhattan movers come to your home on a moving day.
Get a new job and sign into a new school before you start the packing process
The City is an expensive place for life. Especially this stands for those who are planning a relocation to NYC from a smaller city or a village. Being that you'll be even more difficult to adjust to the prices in Manhattan. So having a job secured before your relocation is a must.
Not a single day is easy to survive in NYC center if you have no job. Besides this, you should find a new school that suits your needs and your budget. This should also be done before you even plan on the packing. Because you need to continue your schooling right after you relocate. And you could find it difficult to match your needs with the budget required to attend some school you like. 
Hunt for a job can take a lot of your time, and you might don't have enough of it for the demanding moving tasks. By delegating it to our Manhattan moving company, you can focus your efforts on finding employment in the city that you will call your home.
The next best thing is that hiring our Manhattan movers won't set you back for much. We are doing our best to keep our rates affordable and completely transparent. You can make sure of that by visiting the Brooklyn moving quote section of our website and get an approximate calculation of your moving costs.
Have your boss/school director notified of your relocation to Manhattan
In the case your school or a job has a subsidiary in New York, you should do this even before the previous step. You might be able to get a new workplace in NYC. So check if your company has an office there, or if it cooperates with some company in Manhattan. It would be much easier to get a new job that way. Or a new school. In case you don't have this kind of opportunity, you still need to notify your employer or school officials that you're moving your home. Otherwise, you could face different sorts of difficulties.
Big Apple Movers NYC is one of the top New York moving companies for a reason. That is the variety and the quality of services that we provide. Since it is our job to help you as much as we can, our employees can make a list of schools in New York which will perfectly suit your personal requirements.
Prepare your items for the relocation
Before you start packing your belongings, you should ask yourself how big your new Manhattan home is. Is there enough room to accommodate all of your current households? If the answer is no then there might be quite a few things you can't place there.
This is exactly the reason why we advise our clients to make preparations before the packing process starts and declutter a home.
Separate everything you rarely or never use. Throw away all those useless items. And those still good to be used could be a great source of resources for your relocation to NYC. You could sell them, and earn some money to upgrade your savings. Or you could present them to your friends that might need them. In case none of this happens, you could always donate. It's a good deed that makes you feel good.
Also, having fewer things to relocate will decrease your moving costs. Regarding that the weigh of your total shipment has the biggest impact on them. Therefore, decluttering your home will be very beneficial to your moving budget.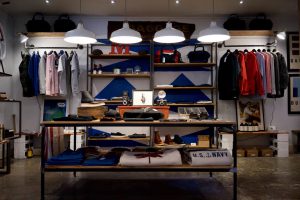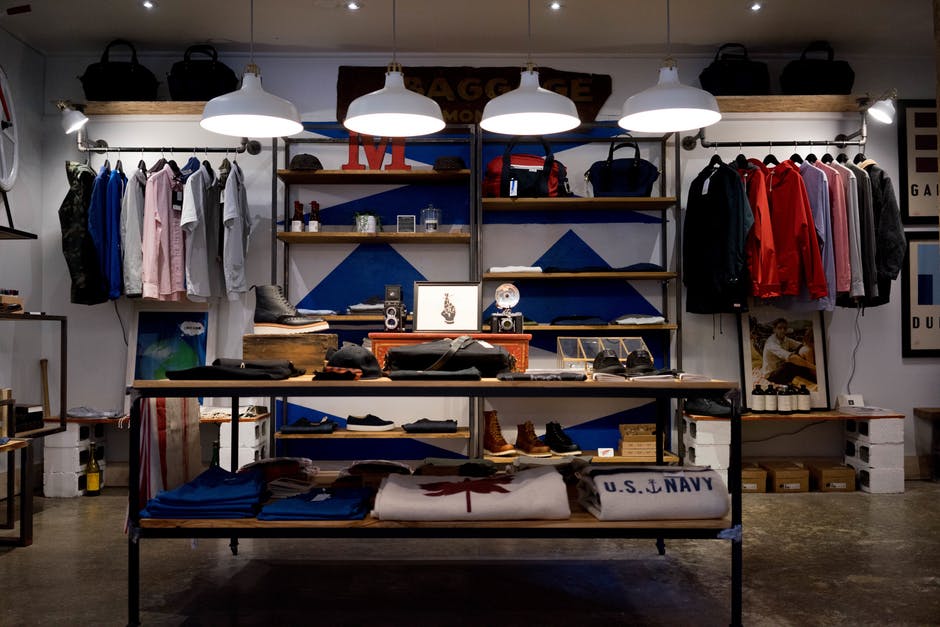 In a need for a storage unit? Our Manhattan can help you with that as well
If you still have too much stuff after decluttering, there's no need to worry about that. Amongst many additional services that we provide, our Manhattan moving company also offers superb storage solutions. Our NYC moving experts will find you the best possible storage unit and facility that fits all your requirements. The safest and most secure one where you can keep your things for as long as you wish.
Conduct the packing (perhaps with the help of Manhattan movers and packers?)
Packing is very difficult, just for you to know. In case you have a lot of extra time, and friends to give you a hand, you could do it yourself. With the assumption, you have the know-how for packing the items that could easily get damaged in case they're packed improperly. And if you are handy enough to disassemble and reassemble your furniture that doesn't fit through your doors and windows, and your appliances.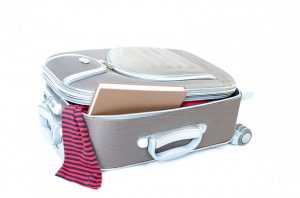 Even if you do, that's no guarantee that packing on your own is a good idea. Frequently, it will be exciting and very overwhelming. With our Manhattan movers, that is another thing that you can cross of the list. Our premium packing services are at your disposal and just a phone call away. By having professional packers to pack your things, it is another insurance that your things will come to your destination safely and without any damages.
Spend enough time with the people you love
Don't underestimate this piece of advice. The nostalgia is among the most difficult things you'll experience right after relocating to NYC. Everything you got used to will be changed. And it's something people find very hard to adjust to. So, while you can, spend some quality time with everybody you care about.
You could do that by hiring our Manhattan movers to do everything instead of you.  By choosing to use the help of one of the most reputable New York moving companies, you are making a decision to use your time in a much smarter way. Think again, how much is it worth to you to have an hour or two more with your friends & family? Something like that truly doesn't have a price.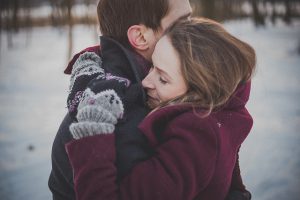 Let's get in touch!
By following these tips from the professional NYC moving experts, you can make your relocation to New York much easier. Better yet, we hope that we have shown you why Big Apple Movers NYC is the right choice for your upcoming move.
We truly are at the top of the moving industry for several decades, so you can be sure that you will be dealing with capable movers with tons of experience. Our experts can conduct any type of move quickly and efficiently like they did countless times before. Contact our Manhattan movers, and we will go back and beyond to make this transition into the great experience, as it should be.