The relocation seems like a lot of fun. But it is far from that. It is a job like every other. Actually, much more serious job than many others. There are so many obligations, so many problems you could run into, so many moving frauds etc. Therefore, you must be smart and start with the preparations for your NYC move the moment you decide to move.
Moving services NYC are probably the first thing you should ensure. Doing a thorough research and putting quite an effort in it. Because, in case you don't, you could become a victim of an aforementioned moving scam, or your belongings could be ruined.
There are different kinds of moving services in NYC. Different quality, different volume, different prices. So, your job is to get to know what is the standard of moving services quality you should not go below. Also, find out the average price for a New York move. It will help you decide what is the price you should set as the top one. Big Apple Movers NYC are here to provide the best quality of moving services in New York for you. Helping you move quality, safe and on a budget.



Big Apple Movers NYC- Top moving services for your New York relocation
The best quality of moving services is the only acceptable quality for our Big Apple Movers NYC moving and storage company. Since the very beginning of our business in 1979, we strived to exceed the demands our clients and customers had. They recognized it and this is the main reason why we are one of the most reputable moving and storage companies. Offering top-quality moving assistance in NYC.
As you know, you should check the moving company at the very beginning. To make sure you are dealing with reputable and reliable providers of relocation services in NYC. Finding out if the NYC packers and movers own a license is a must. But, putting that aside, the most important and the most relevant thing for hiring a professional mover in New York are moving services. Actually, their volume and their quality. You can check this reading the testimonials and reviews from those previously using our moving and storage services across NYC. Also, you can get in touch with us and check if everything we tell is the truth. Coming to visit our facilities and checking the expertise and the commitment of our NYC moving services providers.


NYC relocation strategy
Before we start talking about different kinds of assistance for your move in NYC our moving company offers, we must emphasize something. The importance of making a good Big Apple moving strategy. No good job cannot be done without a good strategy. Therefore moving to New York too. Being that difficult job as we claim it is, which we know from our experience. As soon as you decide that you are going to make your NYC move, you must make a plan of action. Decide when and how you are going to conduct the relocation. Plus, get a clear picture about the moving budget. By doing this, you are getting prepared for the decisions you will need to make.
After you get the picture about the way of your relocation (partially or fully hiring professional movers, given that we advise you not to completely move by yourself because of the difficulties), you know what moving services NYC to search for. Being that they will directly depend on your decision of how you are going to move. And what part of your NYC relocation you need professional help for.

Our NYC relocation services for your comfortable New York move


Big Apple Movers NYC are here to serve you. Hence, we have all the moving services NYC relocation might require. But we also have different packages of services you can opt from. No matter if you are looking for short or long distance moving services. So it is completely up to you whether you will hire us to conduct your New York relocation completely by ourselves, to help you with the relocation or you will use only some of our NYC moving services. Get the picture of how do you want to conduct your relocation. Check on different possibilities of our assistance with New York relocation. Decide what suits you the most, and hire us to help you with your Gotham move.


Here are our services for your NYC move to choose from:
Assistance with making a New York moving tactics- Making a good moving plan is the most important part of your NYC relocation
Residential and business offices moving assistance- Moving your home or making a commercial move, it doesn't matter to us, we provide you with NYC moving services for both kinds
Help with seniors moving in New York City- The seniors require special attention during the relocation, let us help you with making their safe and stress-free NYC move
Packing and unpacking moving services- No matter if you need them because of the lack of time or inability to pack/unpack something properly.
Disassembling and reassembling services- We know how handy you must be to disassemble some parts of your furniture and appliances. Even more when in a need to reassemble them. We have the professionals for that.
NY Transportation- Wherever you move, our NYC transportation services are at your disposal.
Storage services- We keep your belongings safe for as long as you might require.
Help with piano relocation- Our piano moving services are among the best in New Yor City.
Fine art and antiques moving services NYC- Keep the most valuable possessions safe with our best relocation experts.
Junk removal assistance- After the moving, you need to clean your previous home, so we can help with that.
Packing and unpacking moving services NYC (together with disassembly and reassembly)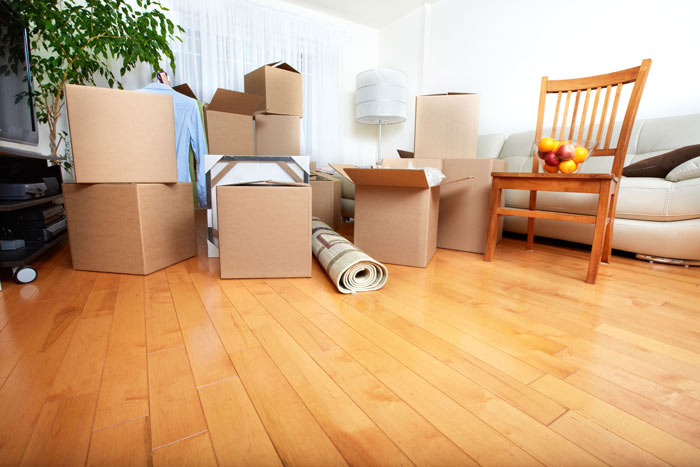 Our NYC packers and movers offer all sorts of help during your relocation in New York. We realize how tight the schedules of our clients are. They were tight even decades ago. And that is nothing with the fast life we are living today. Especially in Big Apple. This is why so many people cannot take too many days off from their work even during the relocation. But, there is no reason to worry. Big Apple Movers NYC are there for you to step in with
packing services
for this part of your NYC move too
. We offer to pack all of your items or to help you with the packing of the items very difficult to pack properly.
Plus, after we transported and delivered your items to your new NYC home, we offer to unpack your belongings. The moving is very stressful and very demanding. It exhausts people.  After the moving day is over, the most of you only want to lay down and go to sleep. Having this in mind, we imagine how useful it is for you that we offer unpacking services and make you able to enjoy your new home fully right after your relocation. And we offer our NYC packing and unpacking services at a very affordable price. (Of course, the packing and unpacking help we offer comes together with the disassembly and reassembly) So there is no need to bother to pack and unpack yourself. Particularly if you need to work tomorrow, or the day after that. Stay fresh and let our packing and moving experts conduct moving services NYC relocation requires. We do everything fast and quality and everything will be over before you know!

NY Transportation and storage services
No matter if you choose to pack by yourself or to use our help. We anyway come to your home, load your belongings into the moving truck, and move them to the delivery address. The delivery address is the address you set. It may be your new NYC home, or it could be our storage facilities. We previously mentioned that we offer the packing and unpacking services for your relocation. But we also offer them in case you only want to store your items in our warehouses. So we can also pack and unpack your items even if you are not moving but only storing your items in our facilities. This is particularly important for the commercial clients, given that they commonly have a need for storage capacities. Contact us and we will make you an offer you can't refuse (because you will like it that much).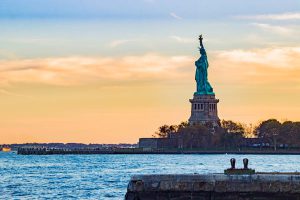 Assistance with making a New York City moving tactics
To make a good strategy for some job you need a knowledge and experience. Therefore, for making a tactic for your NYC move, you should hire a moving company in New York. That is where we can step in. Whenever you might decide to conduct a New York relocation, just contact our relocation services NYC and we will work your moving plan out together. The only thing we would advise you is to contact us as soon as possible. The sooner – the better. Because our schedule is very tight. So in order to get yourself the best moving assistance in New York City, give us a call, or contact us over our website.

Help with seniors moving in NYC
Every relocation is stressful. The psychologists claim it is the most stressful thing in our life after the death and the divorce. It is especially stressful when you are moving in such a big city as New York. And the most affected with this stress are the oldest members of our families. Big Apple Movers NYC knows this. And this is why we offer help with NYC relocation of your senior family members. We have qualified moving personnel with the know-how to make your NYC move easy, cheerful and stress-free for your grandfathers and grandmothers. A few more dollars is nothing comparing to the smile on your family members smile during the relocation. And we take care that you make a NY move on a budget.

Residential and business office moving assistance:
Whatever kind of NYC moving you are making, we are there to help you. Our moving services are adjusted for all sorts of relocation. It doesn't matter if you are moving your home to New York, or you require commercial moving services in NYC, you can count on Big Apple Movers NYC. We employ multiple teams of moving experts. Every of them specializes in a different kind of moving services NYC relocation might require. By making this diverse relocation workforce in our moving and storage company we are making sure to be fit to conduct every possible New York move without any problem.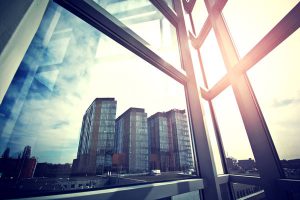 Piano, fine art and antiques relocation services in NYC
-Moving your piano is an activity requiring special know-how and handiness. In case you are not a piano moving expert, or you are in no way connected to NYC piano relocation, we suggest you hire experienced movers specialized in piano moving services in NYC. They will relocate your piano without problems, keeping it safe from scratches, damages and sound disruptions.
-Fine art and antiques are very valuable items for everyone owning them. Besides that, they are commonly worth much money. Having this in mind, never try to relocate them by yourself. At least don't do that before you consult the experts in NYC valuable items moving services. The smallest detail matters when it comes to packing, transporting and unpacking fine art and antiques. Big Apple Movers NYC offers this kind of services for NYC territory and for long-distance moves. So get in touch with us before you make any move regarding these valuables.

Junk removal services NYC
When you finish the packing and moving in New York, your previous home needs to stay clean. In order to do that, you must clean it and get rid of the junk. At least if you want your landlords not to keep your deposit payment because of the lack of hygiene when you left the apartment. We also include junk removal services in our moving services NYC package. Our qualified personnel can remove all the junk from your home, and make this one less obligation for your New York relocation. As everything else, we offer this kind of moving assistance at very affordable prices. Your moving budget is what we look to adjust to. So we will together with you make an NYC moving plan suggesting you the best package of our moving services in New York for the maximum comfort during the relocation, at a given moving budget.

Big Apple Movers NYC offer top services for your NYC move
Hiring Big Apple Movers NYC you get the best moving services NYC. We claim this because we are dedicated to raising the standards of moving assistance quality on daily basis, looking to reach the top quality available.
Several teams we own are there to exceed your expectations. No matter what kind of help with the NYC relocation you need. We employ only the best moving experts, with the significant amount of experience. Hence, what you get is the best help for your relocation you could obtain in the moving market.It doesn't matter if you are moving your home, your office or you need any other kind of assistance with the NYC relocation, we are here to provide it for you! Just contact us, and make your troubles connected with the NYC relocation services disappear.