Every aspect of a move comes with certain difficulties. Packing is no different. As a matter of fact, it's often regarded as the most tiresome and arduous process of the whole relocation. And it's not too hard to see why. It does take a lot of time, especially if you are doing in on your own. You need to be mindful of the proper procedures and adequate packing materials, in order to ensure maximum safety for your belongings. However, there is a way to go about this issue that takes a lot less time and effort. Simply call Big Apple Movers and ask for their packing NYC services. Before you know it, your whole household or office will be packed and ready to take on any road up ahead.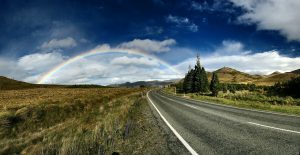 A word about our packing NYC team
Our team of professional packers consists of trained and certified experts in the matter. When hiring us for packing services, know that you will receive nothing but supreme quality. Big Apple Movers take every part of the move very seriously and provide due attention and care to each task. When it comes to packing, our team is efficient and knowledgable. They are familiar with every aspect of proper packing and committed to taking any necessary step, in order to protect your belongings. This means using only high-quality packing materials, as well as tried-and-tested packing techniques.
Why choose us?
Reckless or unprofessional packing posits a real risk to your valuable belongings. Don't take chances when it comes to the wellbeing of your items – take the proper steps to protect your belongings from damage during transit. Packing is one of the most crucial elements of any successful relocation and an unfortunately tedious one. Whether you plan to pack by yourself or employ our efficient, professional packing NYC services, it is worth going the extra mile to the guarantee the safe arrival of your goods. In order to save the time, energy and your peace of mind, we strongly advise that you consider the latter option.
Ready for any distance
Big Apple Movers are here to make any distance seem like a walk in the park. Whether you are having a local, long distance, cross country or even international move, we will be there every step of the way. Our packing services will ensure that your belongings can handle road of any kind and length.
1. Moving down the street
Local moves are usually the easiest to handle since the road is not as challenging. Still, one needs to pack. You can choose to pack by yourself, using our packing materials and equipment. We can also partially help with your packing, as well as take the whole ordeal upon ourselves.
2. Having a longer trip
Not moving within the borders of your city means that you are having a long distance relocation. This further indicates that your belongings will require some additional protection, as opposed to the local move. Packing sturdier belongings by yourself can be quite feasible. However, when it comes to more delicate items, we suggest that you hire Big Apple Movers and ensure the safety of your goods.
3. Helping your cross country relocation
Cross country relocation can prove to be quite difficult. With the right team by your side, however, it needn't be so. Our industrious packers will arrive with moving boxes, moving blankets, stretch wrap, packing tapes, bubble wraps and everything else needed for safe transport. You can rest assured knowing that your items are in good and capable hands, all with the proper tools and equipment.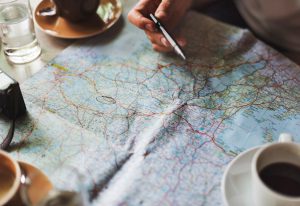 4. Going across the pond
When having an international move, for a successful outcome, you will need a team of capable movers. Luckily, our moving experts are more than just that. They are an experienced and well-organized team with a common goal in mind – transferring you and your belongings efficiently and safely. We have been helping New Yorkers move since 1979, and know every trick of the trade. Our diligent and highly educated staff will track and manage your shipment from start to finish, whether you and moving by air, ocean or land. Using our well-thought-through techniques and adequate planning, we are ensuring safe and efficient transport of your belongings to any location you desire.
Ensuring the safety of special items
While it can be rather simple to pack your pillows, clothes, and sheets for a move of any length, your more delicate, fragile and prized possessions will require a lot more tending to. Instead of worrying whether you've utilized the proper method when packing your expensive china, collectible picture or an antique sofa, give us a call. We will ensure that all the belongings you find precious are packed with the greatest care and attentiveness.
The safety of your items is highly valued in every aspect of our service. With this in mind, we approach every part of your moving and packing with adequate and appropriate methods. Being in the business for so long has provided us with indispensable experience. It has allowed us to be sure about our knowledge and the quality of our service.
The other end of the moving process
Every relocation ends with the process of unpacking. Whilst you can choose to take this job upon yourself, know that you can also hire us to do this chore for you. While we ensure that every item finds its rightful place, and carefully handle your most delicate and fragile belongings, you can tend to other things. After all, you have just finalized a rather large undertaking, and are deserving of some rest and recuperation. Take this time to splurge a bit and simply get used to your new home and neighborhood, while we take care of the rest.
Deciding to pack on your own
If you do decide to handle the packing on your own, keep in mind that you are taking on the responsibility for damage to your items. Considering that, you may prefer to leave the packing of your most delicate valuable items in the hands of the professionals, or choose to rid yourself of the stress entirely and take advantage of our full-service packing NYC.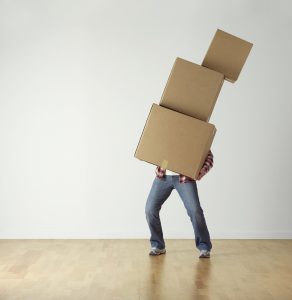 Give us a call
Schedule your moving and packing assistance right away. Whether you choose us to handle your whole relocation, the packing process, or just a single part of it, know that you will be met and treated with honor, dignity, and respect. Big Apple Movers take every relocation (meaning the type and the distance), and every part of a move (packing NYC, unpacking and other) very seriously. We look at every move as an individual case and thus have a unique and well-fitting approach. Get a free moving quote and initiate your relocation process today.

Hi, I was very happy with your service and extremely pleased that they stayed within the time framed quoted. Thanks again and I will recommend you to friends~ Best, Tracey Heyboer.
-Tracey Heyboer

The guys you sent me were awesome, I was extremely impressed by their work ethic and great attitude. If i know anyone who needs to move, I'm definitely going to recommend your company. Thanks again Miguel.
-Miguel Pires

Everyone who I dealt with was courteous and on top of things. The crew that came out was on time and friendly but professional. They went out of their way, especially in helping pack the storage unit at the destination -- while staying within the estimated time. Thanks again. I would use you again in the future, and if given the opportunity, give a positive reference.
-Stephen Parkert

Hello, Big Apple moving was very helpful and patient with all my questions and phone calls. I was somewhat nervous about the entire process, but Denise was very reassuring and always returned my calls promptly. I would highly recommend Big Apple moving & storage!!!. The entire crew was great from the moment they came to pack to the end result of deliverance. They were very professional, nice and fun!! They took all the stress and pressure off that can occur from moving. Great group of guys!!
-Barbara Salvatoriello
UNBEATABLE PRICES
UPFRONT PRICES - NO HIDDEN FEES
We believe that everyone should be able to enjoy the highest quality service at a price they can afford, no matter their financial constraints. Give us your requirements and we will work within your budget to find you the perfect solution, tailored to your specific needs. Call us now, and let us show you that excellent storehouse can be much less expensive than you've even imagined!
ONLINE QUOTE
SATISFACTION GUARANTEE
YOUR SATISFACTION IS GUARANTEED
When you choose to let Big Apple handle your moving or storage experience, you can rest assured that you will always receive the highest standard of service that you can expect from a renowned, trusted leader in the moving and storage business. Our goal, first and foremost, has always been 100% customer satisfaction. The staff in our moving company is skilled, experienced, and fully equipped to handle any project. Or advise you on any questions you might have. Moving services from our NYC packers and movers will never exhibit anything less than the utmost professionalism and courtesy, or your money back, guaranteed.
READ MORE