No matter how smoothly your relocation process was, once you've arrived at your new home, you're more than ready to put it behind you. Unfortunately, you're now faced with one of the most mind-numbing parts of relocation – unpacking a veritable ocean of boxes, with no idea where to start. Your relocation is nearly complete, and there is nothing you want more than to sit back, relax, and enjoy your new home. And you can! Our experienced, skilled Big Apple Movers NYC crew will provide you with full unpacking services, allowing you to feel at home faster than you've ever thought possible. So why not leave it to the professionals? Let our unpacking services NYC take care of the hassle, and live the dream of someone else unpacking your things so you don't have to.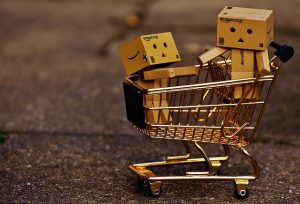 Compared to the precious time and hassle off making your new home livable, you may be shocked at you how inexpensive our unpacking services are – you will almost certainly be left wondering why you've ever considered unpacking by your own.
We also offer partial unpacking services, in case you'd like us to handle only the most tedious of boxes, allowing you the time to put things away at your leisure and according to your preference. Alternatively, let us handle everything and place your items according to your direction. After unpacking your boxes, our crew will remove packing debris and any remaining junk left by the moving process, and recycle any existing recyclables for a guilt-free, tidy, livable home.
Of course, it's entirely up to – but even if you do prefer to unpack by yourself, our crew will still reassemble any furniture of items that they disassembled prior to a move, free of charge.
Benefits of unpacking  services NYC
Many people believe that unpacking is much easier than the packing process. If that's the truth, moving companies wouldn't offer these type of services. In fact, unpacking might be the hardest part of relocation since the exhaustion of the relocation will kick in. You won't have time to rest, and there's that big task in front of you. That can be very overwhelming, especially when the long distance is in question and you're moving from NYC to California, for example.
And it's the task that you should accomplish as soon as you move into a new home. Moving boxes laying around all over, aren't just annoying, but also potentially dangerous. Tripping is the most common reason for home injuries, and having boxes all over the place increase that risk immensely.
Speaking of safety, if you have kids or pets, unpacking by yourself will be very risky around them. You will be using a lot of sharp tools, so you will have to keep an eye on your little ones all the way. Which will prolong the unpacking.
By enlisting our packing services NYC, you will save a lot of time and hassle. You will get the chance to rest after the move in a home where everything is in place. Your job will only be to give us instructions about your layout desires – all the rest will be taken care of by our packers with years of experience. The task that you will be tackling for days, they can finish in a matter of hours.
In the case of the commercial relocation, delaying unpacking your office can reflect poorly on your business, so you should really consider hiring unpacking services NYC.
When you should hire professional unpacking  services NYC
The general response will be always because it will make the transition so much easier. However, some people like to be in control and struggle to let go of it. Also, the budget can be a factor for considering this kind of services. However, when you move with Big Apple Movers NYC, you can choose the package that will make these additional services much more affordable. Combined with our basic moving services and packing service, you can rest assured that your relocation will be 100% stress-free.
Still, there is a situation when the assistance of professional unpackers is necessary:
When you don't have time or the luxury to take free days of work just for unpacking
If you are a stay-home parent and can't handle both watching your kids and unpacking process
When you are exhausted from the move
Even the thought of opening your box is filling you with anxiety
When this process is too overwhelming to you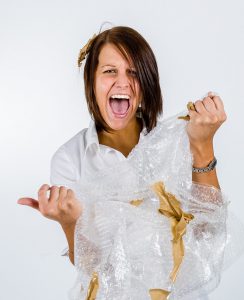 Why our NYC unpackers are the right for the job?
Big Apple Moving NYC is the company that is helping people move for decades. From 1979, we are pouring our heart and extensive knowledge into each and every relocation we do. Being on the market for so long helped us to build our reputation and become one of the best moving companies in the NYC area, and wider.
There is the whole list of reasons why we are the best choice for your relocation, but
Experience and knowledge is the key to success
Over the years, we have listened to our customers and implementing services that will help them additionally during their move. That is why now we can provide a variety of services, including professional unpacking. All of our employees are experts in their work fields. Each member of our team has to pass trough rigorize training which prepares them to conquer every moving obstacle. That is why our movers are so esteemed and reputable, and our business is booming even during the offseason.
Trustworthy company
Not only that we care deeply about our customers, but we also go back and beyond into securing their trust. Trust is crucial when it comes to moving. After all, you will be putting all your home into the hands of strangers. Making sure that they are reliable is the most important thing. When you hire Big Apple Movers NYC, you can be sure of that. We worked for decades to establish our good name, so failing your trust is the last thing on our minds. Doing everything to ensure customer satisfaction, is the main reason why you won't make a mistake by contacting us.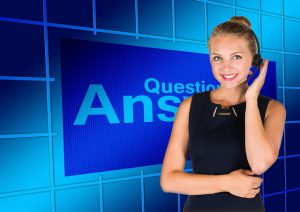 We provide extraordinary service
At Big Apple, we will always deliver to the highest quality of service in every aspect of our business. In order to do that, we are in constant contact with our clients.
Understanding your needs and getting all the details, gives us the opportunity to make a bulletproof plan for your relocation. Every step of the way we'll be right by your side, answering any of your questions.
Our team will arrive at your home armed with knowledge, experience, proper moving tools, and the most quality packing supplies. When they unpack your home, our unpackers won't leave any piece of paper behind them, leaving your home free of the clutter.
Should you hire our packing services NYC?
If you want your home to be unpacked quick and efficiently, that by all means, give us a call. Coming back from work into the home cluttered with boxes is annoying to say at least. Taking time from work and sacrificing your social life for days just to unpack is really not worth it. Especially when someone else can do it for you, affordably and professionally.
Big Apple Moving NYC is the veteran in the moving business and know all the right ways to make your relocation completely stress-free and easy. Our premium unpacking services NYC will make your life so much easier after the move, enabling you to enjoy your new home where every item is on its place.

Hi, I was very happy with your service and extremely pleased that they stayed within the time framed quoted. Thanks again and I will recommend you to friends~ Best, Tracey Heyboer.
-Tracey Heyboer

The guys you sent me were awesome, I was extremely impressed by their work ethic and great attitude. If i know anyone who needs to move, I'm definitely going to recommend your company. Thanks again Miguel.
-Miguel Pires

Everyone who I dealt with was courteous and on top of things. The crew that came out was on time and friendly but professional. They went out of their way, especially in helping pack the storage unit at the destination -- while staying within the estimated time. Thanks again. I would use you again in the future, and if given the opportunity, give a positive reference.
-Stephen Parkert

Hello, Big Apple moving was very helpful and patient with all my questions and phone calls. I was somewhat nervous about the entire process, but Denise was very reassuring and always returned my calls promptly. I would highly recommend Big Apple moving & storage!!!. The entire crew was great from the moment they came to pack to the end result of deliverance. They were very professional, nice and fun!! They took all the stress and pressure off that can occur from moving. Great group of guys!!
-Barbara Salvatoriello
UNBEATABLE PRICES
UPFRONT PRICES - NO HIDDEN FEES
We believe that everyone should be able to enjoy the highest quality service at a price they can afford, no matter their financial constraints. Give us your requirements and we will work within your budget to find you the perfect solution, tailored to your specific needs. Call us now, and let us show you that excellent storehouse can be much less expensive than you've even imagined!
ONLINE QUOTE
SATISFACTION GUARANTEE
YOUR SATISFACTION IS GUARANTEED
When you choose to let Big Apple handle your moving or storage experience, you can rest assured that you will always receive the highest standard of service that you can expect from a renowned, trusted leader in the moving and storage business. Our goal, first and foremost, has always been 100% customer satisfaction. The staff in our moving company is skilled, experienced, and fully equipped to handle any project. Or advise you on any questions you might have. Moving services from our NYC packers and movers will never exhibit anything less than the utmost professionalism and courtesy, or your money back, guaranteed.
READ MORE