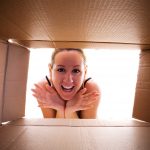 No matter how smoothly your relocation process was, once you've arrived at your new home, you're more than ready to put it behind you. Unfortunately, you're now faced with one of the most mind-numbing parts of relocation – unpacking a veritable ocean of boxes, with no idea where to start. Your relocation is nearly complete, and there is nothing you want more than to sit back, relax, and enjoy your new home. And you can! Our experienced, skilled crew will provide you with full unpacking services, allowing you to feel at home faster than you've ever thought possible. So why not leave it to the professionals? Let our unpacking services take care of the hassle, and live the dream of someone else unpacking your things so you don't have to.
Compared to the precious time and hassle off making your new home livable, you may be shocked at you how inexpensive our unpacking services are – you will almost certainly be left wondering why you've ever considered unpacking by you own.
We also offer partial unpacking services, in case you'd like us to handle only the most tedious of boxes, allowing you the time to put things away at your leisure and according to you preference. Alternatively, let us handle everything and place your items according to your direction. After unpacking your boxes, our crew will remove packing debris and any remaining junk left by the moving process, and recycle any existing recyclables for a guilt-free, tidy, livable home.
Of course, it's entirely up to – but even if you do prefer to unpack by yourself, our crew will still reassemble any furniture of items that they disassembled prior to move, free of charge.