Every type of a move, long, or short distance, needs to be done carefully. You
should have a plan of action and be careful and aware of many details.
However, moving long distance, or performing an interstate move, needs special attention and the help of interstate movers NYC. This process
needs a bit more planning
since it has more steps than a
local move
. That is the reason why the professional help is needed and why you'll need to hire reliable interstate movers NYC. But how to find the perfect ones? In the sea of moving companies in this country,
you need to search thoroughly and choose wisely
to avoid possible scams and problems. If you want to know how to do that, read our tips below.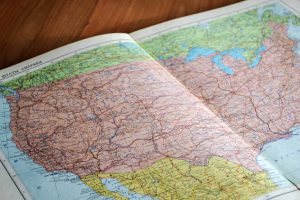 Set the budget limit
To avoid any possible surprises at the end, you need to have a clear idea of how much money you want to spend on the moving process. This depends on how much money you have, and if you are willing to spend on some additional services that affordable movers in New York offer. Aside from moving, you can get some packing and storage services, so you need to decide if you need that or not.  Of course, there are some things that you can do by yourself or some items that you can reduce costs with, but be careful with more valuable items. Since this is a long distance move, proper packing is necessary. Valuable items should be packed professionally, rather than just wrapping them in a blanket and putting in a truck. So think about all the details of your move and create a budget plan that you will follow throughout this process.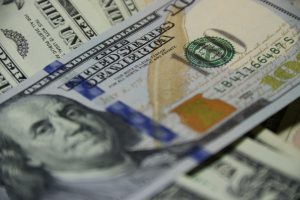 Deal with reliable and licensed interstate movers NYC
Interstate move is a complex process. Rather than just moving two blocks away, or switching boroughs, this time your things need to be transported carefully long distance. That's why the moving company you choose needs to be trustworthy and reliable. When choosing a company, you need to check that they have the license and the right USDOT number. This means that they are registered and can be tracked at any time. To check that, you can visit the FMCSA site and look for a company by their name or a USDOT number. Narrow your choices to only those who are trustworthy and have the license. It is also very useful to check online reviews and ask your friends and family for recommendations for reliable interstate movers NYC.
Get the precise moving quote
As we already discussed, finances are the most important part of your move. That's why when choosing a moving company, you need to get the precise moving quote. Don't go for the low prices and too-good-to-be-true offers immediately, since they may lead to scams and potential surprises. Before you start communicating with the interstate movers NYC, you should know what are the factors that can affect the price. Here are the things you should know and ask your company about:
how much stuff you are moving – interstate move mostly depends on the amount of furniture you need to move. Later, we will tell you how to reduce your cost, but for now, make a precise list of things you are moving, and show them to the company representative.
moving season – if possible, it is to plan your move months in advance and choose the season of your move. The price will depend on how soon you are moving, and if it is the busiest moving season (summer time). Winter months require more planning, but prices are lower at the time.
moving tricky and valuable items – furniture or items that require special care during transport will often raise the price of your move. Doing it yourself, on the other hand, is risky, so we advise that you leave that to professionals, but ask about the price.
location – if there are some tricky or hard-to-reach places, higher floors, etc, the price will be different.
Use the online moving calculator
Of course, before meeting with the company representatives and get the accurate estimate, we advise that you visit our website and use our online moving calculator. By entering some basic information about your move, you will get a rough estimate. Of course for more precise information, you need to contact the company and get an in-house estimate. This calculator tool is just the first step in getting the estimated price for NYC move.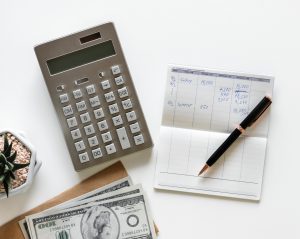 use moving cost calculator to get the rough estimate
How to reduce the moving costs
The moving process will cost you money. But there are always ways to reduce those costs if you plan your move carefully. Here are some things you can do:
Declutter and organize – get rid of the things you don't need. Sell, donate or recycle everything that is not necessary and therefore reduce the moving costs;
Do the packing yourself –  handle the packing yourself. Prepare everything you need. Proper moving boxes (you can get them for free from a local supermarket or furniture/electronics shop), labels, sharpies, duct tape, bags, blankets and some bubble wrap.
Choose less busy moving season – if possible, be flexible about the moving time. Avoid summertime since this is the busiest moving season and therefore more expensive.
Ask for help – don't do everything by yourself. Ask your friends and family to help you, or lend you some storage space if they have it.
Be open during an onsite visit
After reading this article, you may think you know all the factors that influence the moving price. However, you should require an onsite visit and get the precise estimate. Be open to the representative and show them everything you are moving, the locations, and any tricky details. An experienced, trustworthy moving company will offer you a precise, clear estimate. You should also ask about the insurance and check all policies related. After you are sure about all the details, make an arrangement with the interstate movers NYC you like best.
Moving New Yorkers Since 1979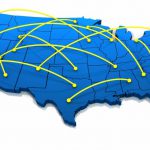 By choosing Big Apple, you will receive the high-quality professional service you have been looking for to accommodate your interstate move. No matter where you're going, we can help make your journey there as smooth and painless as possible, and get your belongings to your new home or office in a competent, ordered and professional manner.
We keep a highly professional, meticulously screened moving staff, experienced in the specific intricacies of interstate moving. We provide the resources and expertise required to carry out your move as in the quickest, most competent way. The prestigious mover's network we are proud to be a part of will ensure the success of any interstate move you require.
Our staff will supervise and coordinate every aspect of your interstate move, keeping you in the loop for every step of the way, and go to great lengths to ensure that your interstate move will be efficient cost-effective, and stress-free.
Move your vehicle with us
We also possess the resources needed to move your vehicles cross-country – whatever it is that you need to be moved, and however urgently you need to move it, we will rise to the challenge and get the job done as quickly and professionally as possible, delivering any and all items in perfect condition and in a timely manner.
Interstate Movers NYC provide full-service interstate movers, doing whatever is necessary to get you to your desired location successfully and painlessly. No matter what you want to ship and where you want to ship it, we will pack it, organize it, and unpack it safely and soundly at the desired destination. Our staff is committed and dedicated to providing you with the very best services and the most wide-spread, specialized resources in the business.
At Big Apple, your satisfaction is our highest goal when planning and carrying out your move. It is crucial to us that your expectations are not only met, but exceeded. We will do whatever we can to keep you calm, informed, and supported throughout the move. We offer a simple, real-time calculator to supply you with an accurate price quote online, to get you started as soon as possible – if you're looking for professional, affordable interstate moving services, get your free estimate now – we'd love to add you to our ever-growing list of satisfied customers!