New York City can sometimes feel crazy. The city is fast, the city is loud – but we still love it! And we are not the only one. Countless upon countless people flock to the Big Apple every day. Whether they are tourists, taking a business trip or actually moving here. If you are of the third kind and looking to settle in the city, then you will be in the need of some professional movers! And there are no better ones than Big Apple Movers NYC! With just a phone call, you will have access to the best full service moving experience you can possibly imagine! So don't waste a moment longer – start your New York City adventure today!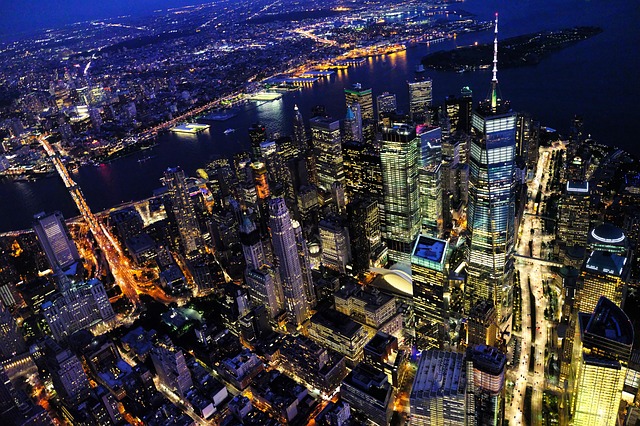 Full Service Moving at DIY Cost
At Big Apple, we strongly believe that everyone should have access to professional, quality residential movers, at competitive prices. Let us show you that the convenient, smooth moving experience you deserve is much more affordable than you've ever thought possible. Contact us now, and our helpful staff will work with you to devise a moving plan that is comfortable, painless, and adapted specifically to your budget and requirements.
As one of New York's favorite moving companies, we have years of experience in providing as a full service moving company and are extremely proficient at carrying out every phase of a move, no matter the scope or the distance. We pride ourselves on our professional, highly trained staff, and our access to the most advanced moving equipment, allowing us to handle moves of all sizes – anything from packing materials and assembly/disassembly services to top of the line storing facilities, Big Apple is your one-stop-shop for all of your moving needs.
Your satisfaction is our main priority
During the 38 years since our foundation, we have provided thousands of families and businesses with the quality work and dedication expected from a leading full-service moving company. We would love to help you receive the same excellent service and provide you with the quick, efficient, hassle-free full-service moving experience that you deserve.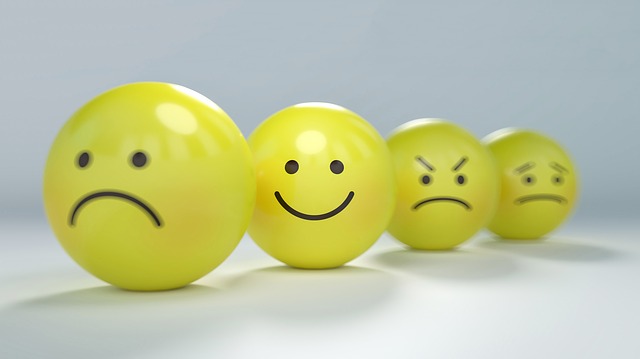 Throughout this time, our main goal remained the same – achieving perfection. Our main priority is your satisfaction. There is no successful move if the client is not happy with us! That's why we work hard to make sure that you are satisfied and happy with your experience. From the get-go, we will work closely with you every step of the way. The logistics are the easiest when all parties are included! That way, you will know exactly what is happening at all times. Then, you can decide what we will pack – and we will do it with utmost care. Finally, we can plan the routes together with you – all for your convenience.
To this end, we have also created a variety of moving services just for you. These include:
Moving around New York City has never been easier!
When you need full service moving around the Big Apple, then Big Apple Movers NYC are the ones you want to call! We know the area like the back of our hand. This means that we will be able to evade all that nasty traffic jams that can happen with ease! What's more, when you work with the movers who are in the area, they can tell you something interesting about the city as well.
We have spent most of our lives in New York City, so we have an abundance of smart tips and tricks. We can tell you all about getting around the city, or which places are the best for relaxation, kids or to have fun yourself. This way, you are getting a full service moving package, but also an added, personal bonus. And since New York City can feel like a jungle, and be too much for a newcomer, this will help you ease you into living here!
Full service moving requires full service storage
When looking for a storage unit, many people are just happy to pick the one they like the best and call it a day. However, this is often the wrong thing to do. After all, you are expecting full service moving experience – and full service storage is included in it! This is what we make sure you get when working with Big Apply Movers NYC!
There are three things that make each storage amazing. We make sure that each storage unit we have offers all of them. These are:
privacy;
convenience;
cleanliness.
When it comes to privacy, things are clear. We want you to feel safe and secure. This is why we offer state-of-the-art security systems. They include facility-wide alarms and cameras, as well as a manager always within the storage facility. However, these will never bother you or get into your stuff – your unit is your own. Our storage units make sure of it even by design. You can drive your car right to your door! This added convenience is what makes us stand out from other storage providers and full service moving experts.
Finally, an important aspect of any storage unit is just how clean it is. Mold, mildew, bugs and moisture are some of the most common problems of modern storage. All of these can damage or even destroy your stuff in the long run. That's why we make sure that none of them are present in our full service storage! You can bet that your items will be safe – and clean – with Big Apple Movers NYC!
New York is the city that never sleeps
Finally, you should also learn something more about the City that never sleeps before moving here! There is a reason it carries such a name. With over 8 million people living in the space of around 300 square miles, New York is the most densely populated major city in the country – as well as the one with the biggest population. This is, of course, not counting all the tourists, who flood the city daily! If you are a person who hates being alone – then this city is obviously for you!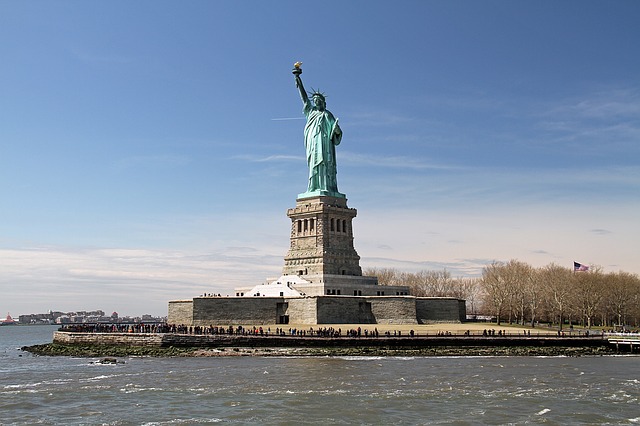 There is so much to love about New York City. They say it is the financial, media and cultural capital of the world. This is because everything happens in New York – often at once! We can guarantee that, once you move here, all you need to do is take a stroll down the street. Every day, you will be able to see something new and different – and as equally exciting!
When it comes to the political side, New York consists of five boroughs – Manhattan, Brooklyn, Queens, The Bronx, and Staten Island. There are over 800 languages spoken in the city, which makes it the most linguistically diverse city on the planet. It also houses the largest foreign-born population in the world – over 3 million people!
Contact us today for the best full service moving experience!
Contact us now to begin your move, or use free our online moving calculator and get a free estimate, saving you time and trouble. No need to stress over your upcoming move – leave it to us to provide you with an affordable solution, and enjoy a professional, experienced crew at your disposal, and smooth, successful moving experience.

Hi, I was very happy with your service and extremely pleased that they stayed within the time framed quoted. Thanks again and I will recommend you to friends~ Best, Tracey Heyboer.
-Tracey Heyboer

The guys you sent me were awesome, I was extremely impressed by their work ethic and great attitude. If i know anyone who needs to move, I'm definitely going to recommend your company. Thanks again Miguel.
-Miguel Pires

Everyone who I dealt with was courteous and on top of things. The crew that came out was on time and friendly but professional. They went out of their way, especially in helping pack the storage unit at the destination -- while staying within the estimated time. Thanks again. I would use you again in the future, and if given the opportunity, give a positive reference.
-Stephen Parkert

Hello, Big Apple moving was very helpful and patient with all my questions and phone calls. I was somewhat nervous about the entire process, but Denise was very reassuring and always returned my calls promptly. I would highly recommend Big Apple moving & storage!!!. The entire crew was great from the moment they came to pack to the end result of deliverance. They were very professional, nice and fun!! They took all the stress and pressure off that can occur from moving. Great group of guys!!
-Barbara Salvatoriello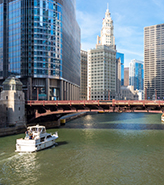 LOCAL MOVING
Moving within NYC? You're in luck – local moves are our specialty, and we excel at them. Our first-rate customer service and affordable prices are available to you at all times to accommodate any and all of your local moving needs.
Read More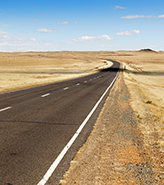 LONG DISTANCE
Moving across the state can be a daunting experience – put your mind at ease by leaving everything to our meticulously screened, highly qualified long distance movers.
Read More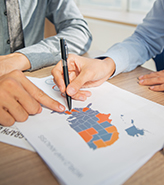 INTERSTATE
Even across state lines, you can count on us to provide you with the guaranteed on-time pick-ups and delivery we are famous for. We're proud to offer you interstate moving services of unmatched quality, at competitive prices.
Read More
UNBEATABLE PRICES
UPFRONT PRICES - NO HIDDEN FEES
Hidden fees are the bane of every moving experience. We will never surprise you with any added costs, and our unbeatable prices will always remain precisely as stated. We will work with you to devise a customized plan, no matter your budget or constraints, and our goal is to provide you with the options you need to make your moving process as comfortable and affordable as possible.
ONLINE QUOTE
SATISFACTION GUARANTEE
YOUR SATISFACTION IS GUARANTEED
At Big Apple Moving & Storage, we pride ourselves with unmatched quality service and customer satisfaction rate – our services are always delivered with the utmost courtesy and highest professional standards, or your money back, guaranteed. Whether you are scheduling a move or simply seeking information, our helpful, supportive staff will do whatever in their power to provide you with whatever information you require, and assist you in planning a smooth, hassle-free enjoyable moving experience.
READ MORE