Full Service Moving at DIY Cost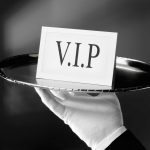 At Big Apple, we strongly believe that everyone should have access to professional, quality full-service movers, at competitive prices. Let us show you that the convenient, smooth moving experience you deserve is much more affordable than you've ever thought possible. Contact us now, and our helpful staff will work with you to devise a moving plan that is comfortable, painless, and adapted specifically to your budget and requirements.
As one of New York's favorite moving companies, we have years of experience in providing as a full service moving company, and are extremely proficient at carrying out every phase of a move, no matter the scope or the distance. We pride ourselves on our professional, highly trained staff, and our access to the most advanced moving equipment, allowing us to handle moves of all sizes – anything from packing materials and assembly/disassembly services to top of the line storing facilities, Big Apple are your one-stop shop for all of your moving needs.
During the 38 years since our foundation, we have provided thousands of families and businesses with the quality work and dedication expected from a leading full-service moving company. We would love to help you receive the same excellent service, and provide you with the quick, efficient, hassle-free full-service moving experience that you deserve.
Contact us now to begin your move, or use free our online moving calculator and get a free estimate, saving you time and trouble. No need to stress over your upcoming move – leave it to us to provide you with an affordable solution, and enjoy a professional, experienced crew at your disposal, and a smooth, successful moving experience.