It can be quite difficult to decide to move to a loft in NYC. Such big life decisions are quite hard to make. There are many benefits of Living in an apartment in New York City. We know about that confusion when planning such a big life decision. That is why we have gathered information about the benefits of living in a loft in NYC.
Financial benefits of living in a loft in NYC
As mentioned moving from a house to a loft has many benefits. The biggest one is financial. Rent is always cheaper than a mortgage. Lofts are smaller than the whole house. Due to this downsizing, you will pay the utilities and upkeep less than before, your overall responsibility is lower too. To help to move to your new loft you can always call full-services Brooklyn movers. Other than those benefits, you will have less to do or buy. No more items you need for your yard. No towels no lawnmowers. The sheer freedom from such responsibilities is the reason enough to find a nice apartment in New York City.
Money saving whale moving
Everyone pays taxes, people that rent an apartment will pay a little less. While renting a loft you do not pay the property tax. It is not the biggest money saver, it is worth to be mentioned. The question you might ask is how much do movers cost in NYC, well with all these savings you shouldn't worry much. Next thing you should keep an eye on are amenities. While in an apartment community you will get many benefits that are sometimes overlooked. You might not need to pay for a gym, pool maintenance, a barbeque…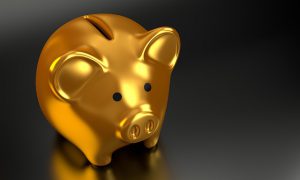 Size of a loft
Some people like college kids, bachelors, single women, or even people with roommates don't want to face the time-consuming task of taking care of a big house. They need a place to call home. A living room, bathroom, bedroom and maybe a kitchen are enough for them. There is no need for such a place to be huge it just needs to feel safe. With a smaller place, you will use it more efficiently and get rid of things you do not need. With that keeping, your home clean will be much easier. Without all that responsibility of maintaining a big house, you will have more time to spend with your family and friends or be more productive.
While it being more convenient for living alone there are benefits of living in a loft with your family. With less time spent on maintenance, you will have more time with your kids. Your kids will also get out of the home more. Going to a park with your kids is a great opportunity for them to socialize. Also finding a babysitter is much easier while living in a loft.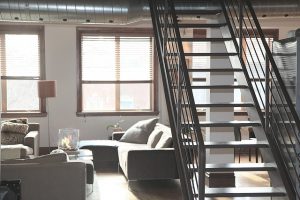 Safety
When living in a house you will have to invest in a home security system. In apartments it is different. Big apartment complexes invest in the safety of all their residents. And there is a big difference in being alone in a house, with your neighbor being far of, and being in an apartment close to other residents of the building. For these reasons living in a loft in NYC is one of the safest living options for families, elderly, single women. With such close proximity neighbors, it is easy to form a connection with your neighbors.
When you have an emergency your neighbors will notice. Maybe there is a burglary and they call the police. Maybe they smell some smoke if there is a fire. If you leave your kids home alone they will be much safer since there is always some people that might help in the building.
Convenience
While living in an apartment complex you will have better access to all the things you need. You maybe want to workout. While living in a house far in a rural neighborhood your options are to spend a lot of time every day to get to a gym or spend a lot of money to build one in your house. And if you are in need of shopping while living in a house you will have to spend a lot of time. While living in a loft in NYC everything you might need is not too far since there are much more shops, shopping centers near big apartment chains.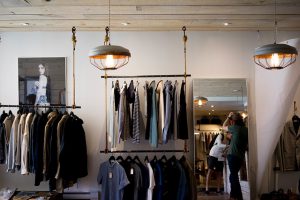 The location
New York is one of the most amazing cities in the world. There are many carrier options in this big city: fashion, jobs in finance, advertising and many more. Nest thing is you do not need a car. You can easily get where you need to be on foot, for further distances the subway is amazing. There are also plenty of taxis and Uber drivers. If subways are not your thing there are also the busses. You will be surrounded by culture, world-class museums, art galleries, architectural masterpieces. There are many options for restaurants, bars, music events and much more.
The lifestyle
While living in a loft in NYC you will be more social and get out more. While living in a smaller space people will get out and search for entertainment much more than people in big houses. They will have more time for seeing their friends since maintaining an apartment is easier than a house. And with all that getting out and socializing will get you connected with your new community. The best part is there are so many things to do in New York City. Right out of your doorstep you will have many interesting activities.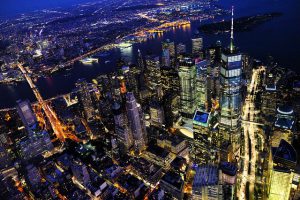 There are many differences of living in a loft in NYC and a house. Planning and relocating to New York can be tough, but then after you make the decision and move here you will not regret it. We know that reaching a decision to move to a loft can be very difficult. We wish that we made that decision at least a little bit easier since there are many benefits that are easily overlooked.