Moving to Brooklyn without a job may seem like an impossible task for you. But, thousands of people do it successfully every year.  So, if you decide to relocate to Brooklyn without a job you need to have a plan how to survive the first month in your new home and how to pay the bills.
Moving to Brooklyn without a job won't be easy, but you need to be persistent and willing to do what it takes. Your Brooklyn relocation will be so much easier with NYC movers. Hiring professionals like Brooklyn movers will help you with all moving process giving you the best moving services including packing/unpacking services. So, when you find the way to move Brooklyn boxes, then you need to read our guide for moving to Brooklyn without a job.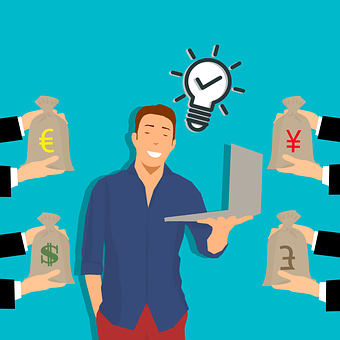 How to move with no money or job?
First, if you are moving in the small apartment, consider finding storage units in Brooklyn for your extra stuff. Once you have settled into your new apartment in Brooklyn, then you can start looking for a job.
Living in Brooklyn can be very pleasant because it is one of the affordable neighborhoods in NYC.  Everyone can find happiness here, from students to young professionals and families.
You should know that you can always find a job in Brooklyn if you are willing to do absolutely anything.  For start, you can search for a restaurant or bar job.  This job will help you to pay the bills. If you can't find these jobs in Brooklyn, then you can try to find a job in catering, or retail.
It takes time to get a job you really want. So, you have to be willing to accept all different sorts of jobs. Besides jobs in restaurants, bars, catering you can also do jobs like child care, dog-walking, bartending.
When you relocate with no job to Brooklyn, if you have friends there, find a couch to crash on. Renting can be very high if you don't have money. This time you should use to find a job.
If you have some savings for your Brooklyn relocation without a job, keep in mind that your savings can quickly burn.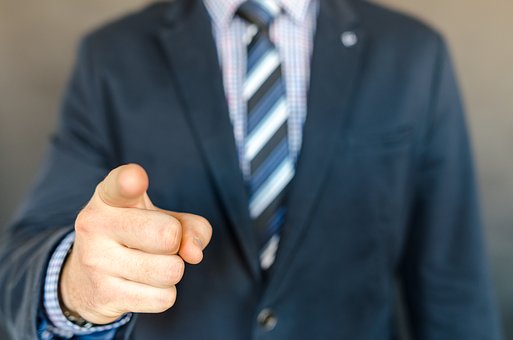 Be mentally prepared for Brooklyn relocation without a job
If you are moving to Brooklyn without a job you should be mentally prepared and ready for all the challenges. You should have an attitude that says "I will do whatever it takes to make it."
It is important to be persistent in your job search if you want to establish yourself in Brooklyn.
Freshly newcomers in Brooklyn usually have part-time jobs for months, while they pursue whatever it is that brought them to the Brooklyn in the first place.
The job market is very competitive, but if you want to be successful you will need to have a plan.
Picking the right part-time job in Brooklyn
If you are looking for a part-time job in Brooklyn, there are a few things that you need to consider.
A part-time job isn't permanent. So, don't be shy to do anything for the first time. Until you find your dream job, a part-time job can be really helpful when you are moving to Brooklyn without a job.
The best advice for you, when you are looking for a job in Brooklyn if you don't fit the profile for a certain job then forget about wasting your time applying for that kind of job. Finding a job in Brooklyn can be hard enough, so don't make it harder when you are searching for impossible.
That's way, searching for jobs and doing part-time jobs, is more attractive to people in their 20s.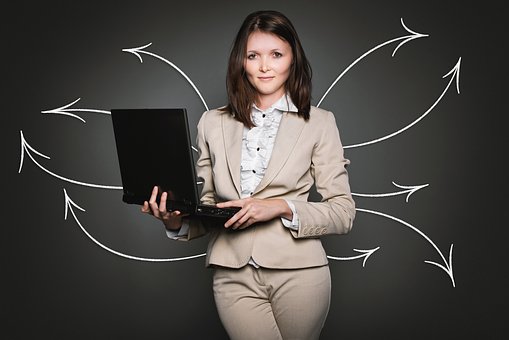 Moving to Brooklyn without a job: How to find the right one?
Network
Networking is the best way to get an advantage over your competitors in a job hunt in Brooklyn.  If you have a strong network you will know about job openings before they are posted on the Internet. You will have an introduction to the people you need to know if you want to get a job. You will have someone who can help you and prepare you for the interview job. So, if you don't have a strong network of Facebook friends, learn how to build one.
Sign up for a temp agency
If you need a quick income, sign up for the Brooklyn temporary staffing agencies.  It can be a great way to try many different jobs and industries. So you can see what job really fits you.
Use a headhunter
If you are searching for a highly paid job in Brooklyn, find a help of a headhunter to help you with your job hunt. It is helpful that you have someone who is lining up interviews for you. But, you need to know that this option isn't available for everyone.
Types of Temporary Jobs in Brooklyn
After you decide what type of job you want to find in Brooklyn, then you should ask yourself if this job will pay you enough. This question you need to ask yourself before you apply for it.
Now when you know what kind of jobs are out there, and when you decide if a job pays enough, it's time to take a look at the part time jobs in Brooklyn.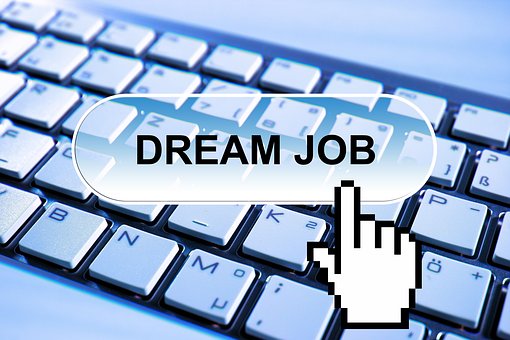 Part Time work in Brooklyn
Bar Tending / Cocktail Waitressing
If you want and know how to do it, this type of job can give you a great paycheck.
Restaurant / Hospitality Jobs
Also, the pay can be great!
Catering is a very common part-time job. It is a good way to make money while you are in Brooklyn. And, also, pay isn't bad. Collecting tips can be pretty good. And it is great because catering jobs in Brooklyn are often available to pretty much anyone.
If you are a personal trainer and you are into fitness, you can earn serious money in Brooklyn. You can be a part instructor and a coach. So you can afford yourself a good lifestyle.
If are you a writer, graphic designer, photographer, film editor, etc.. you can start earning money with freelance jobs in these fields.
Have an exit strategy if you don't find a job in Brooklyn
If things are not working for you in your new home in Brooklyn you need to have a backup plan. That means you need an exit strategy. That means you should keep the connection with your former bosses and friends. So, you will have options if you decide to return.