First of all, congrats on your choice. Brooklyn is a great selection when moving to NYC. Either you are moving to New York for the first time (read our tips for NYC newcomers), or you are just switching boroughs, renting a home in Brooklyn needs to be done systematically. You need to be careful about many things, like costs, legal information, neighborhood, etc.  A strategy is extremely important when searching for a home. So follow these tips and tricks to finish that process like a pro and land to your new home as easy as possible.
Start your search on time
The strongest advice that we have is to start your search on time. If possible, at least a month before you move. This is the period of time when landlords know the vacancy of their objects. Starting your search on time will give you the chance to explore the city, find the best home, prepare for the move and pack with no mistakes.
Choose the best neighborhood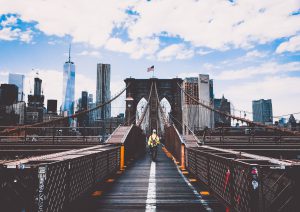 Finding a neighborhood that suits you the best is as important as renting a home in Brooklyn. Even though each of the neighborhoods in Brooklyn is attractive in its own way, it doesn't mean that suits you the best. Each individual and each family has its own needs, starting with jobs, schools and other requirements. That's why we advise that you explore Brooklyn and its neighborhoods and see which one you see yourself living in. Then, you can start your search and narrow the choices to the perfect ones.
Find a good and reliable agent
Renting a home in Brooklyn is possible without professional help, but sometimes agents can help you a lot and find the best deals. If you decide to find a home with a broker's help, be sure to find a good one. This business has many positive and negative instances, so you need to be careful. The best way to find a good and reliable agent is to get a recommendation from your friends, family or co-workers. Another way is to look for them online and read all the online comments and reviews made by previous clients.  Be careful not be attracted by low prices, or unrealistic offers – sometimes too good apartments are not available, or the price is different. Furthermore, be careful to get an agreement on paper, and discuss any details that maybe look suspicious to you.
Set the budget when renting a home in Brooklyn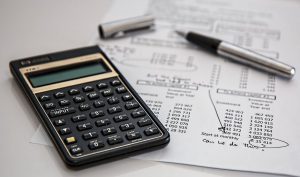 Before you even start searching, you need to set some limits considering your budget. Landlords will probably ask you about your income when renting a home in Brooklyn. Usually, you shouldn't go over 3o percent of your income. Before you make a deal, here are some questions you should ask, regarding finances:
 What's the rent?
How should you pay for it – is it cash only, or they accept cards, checks, etc
What is the due ? Ask what is the last day of the month when you should pay your rent and if there is some penalty if you pay late.
What is the rent increase rule? You should ask if the rent can be increased in the next period, and what happened in the past few years.
See what matters to you
Every individual and every family has special needs and different lifestyle. Therefore, renting a home in Brooklyn depends on what you need and like. Here are some things that you should consider as factors when looking for a home.
Lifestyle
You need to see what is important to you. If you have a family, you'll look for a place with more schools, playgrounds, family-style restaurants, etc. Also check for some shopping spots, restaurants, cafes, bars, if that is something that you like. If you need a fitness center, or you need to be close to some of your friends, and family, consider the location closely.
Commute
Commute time is very important when you are working. So, when renting a home in Brooklyn, see what are public transport lines from your home to work, and how much time do you need every day. If you drive a car, also check how far is the home from your office.
Parking
This one is also important if you own a car. Check if it is possible to rent a garage or a parking spot within the building area, or is there some street-parking spots available around the building.
Pets
Ask if there is a pet policy, whether you have a pet or not.  If you do, ask about any special fees or rules regarding animals in the building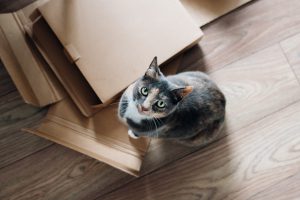 Security
You should get some information about the security in the building. This includes a guard, smoke detectors, cameras, locks, etc.
Kids
If you have a family (or plan on having one in the future) you should see if a building is family and kids friendly. You can confirm this if the building offers bigger apartments and if some schools and playgrounds are nearby.
Choose the moving season
If possible, it would be great if you could avoid the busiest moving season. That is usually during summer months. If you can avoid that, and move during autumn or winter, you could get some lower rents and incentives. The disadvantage can be that there aren't as many available homes in winter, as there are in the summer. 
Move wisely
You found the apartment and think that the hardest part is over. Well, packing an moving takes a lot of time and skill as well. We advise that you hire Brooklyn moving experts, professionals that will handle your move smooth and easy. If you are moving to a smaller apartment, we also advise that you declutter and get rid of the things you don't need. This way you'll reduce the moving costs and start fresh in your new home.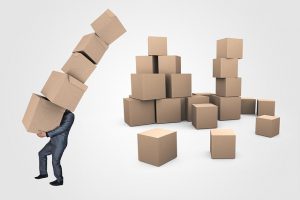 In the end…
…after all these tips and tricks we shared with you, it's only up to you to choose a home. Renting a home in Brooklyn is not easy, but once you find the perfect one, you'll surely enjoy it. So start your search as soon as possible, choose the right moving company (don't forget to get precise Brooklyn moving quote) and you'll land to your new home in no time. Good luck!