Relocation is something that most people have done several times, if not dozens of times in their lives. That is why it is important to try to make these occasions as stress-free as possible. There are a few things that most people tend to leave until the last minute that should really be done the moment you enter your new apartment. There are some things you can do to improve your NYC home and save space.
We are only humans so we sometimes forget important things. Especially when we find ourselves in stressful situations like a household move. Fail to complete an important task right after moving day and you may easily fail to organize well your new home. Very soon you will know what not to forget to do after moving. So, remember to do all those things and take advantage of our tips to make better your new home. We've put together a handy checklist of things to improve your NYC home after moving in.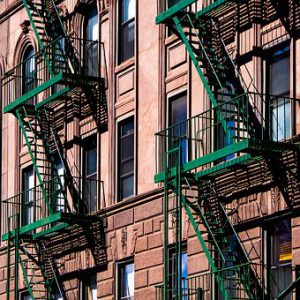 Things to do after settling into your new NYC home
Next thing you should do when you move is to make all the necessary arrangements to have utilities set-up. Still, if you have it all arranged before you leave, and if you are assured that the lights would work when you arrive, the move will be less stressful. Find out what you must do after you move into a new home and how to improve your NYC home after moving in.
Make a checklist of things that need to be done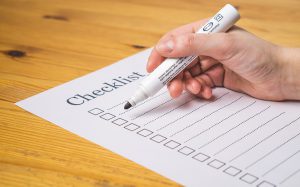 Time management is crucial to the success of a house move. Also, moving on a budget. If there's no clear idea of what to do when moving to your new NYC home, it's easy for people to get confused in the multitude of move-related tasks. Then you lose precious time as a result of the unintentional mismanagement of time until and after moving day. One of the worst-case scenarios when moving house is to not have enough time to prepare everything. God forbid a moving company has already been scheduled to arrive at your new home and you aren't ready. So, what can you do to prevent such loss of time? Don't forget to create a moving timeline with all the jobs you just must complete on time – systematically arranged, personalized and prioritized.
Clean everything and make any repairs needed
Before you leave your home, it's polite to leave it in a spotless condition for the new owners. This is especially true if you are abandoning the home before you have sold it because you will want to make it attractive for prospective buyers. This includes detailed cleaning all of the bathrooms, light fixtures, floors, and appliances. If you have agreed to make any repairs to your home before the new owners move in, don't forget to take care of it in the midst of all your moving chaos. Then, you can start thinking how to improve your NYC home.
Take only useful things
When moving, people often forget that it's up to them to use smart techniques to bring down the moving costs. Why pay more when you can pay less, right? One of the best ways to save money when moving to your new LA house, is to take only the things that are really necessary and get rid of the rest. This can be an excellent chance to store items you won't need. Moving with fewer possessions automatically means a more affordable final bill thanks to the lower shipment weight and the reduced packing and moving times. Make a detailed inventory of your entire home and get rid of anything that stopped being useful a long time ago.
Collect important documents and records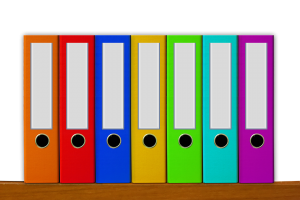 In the crazy busy post-move period, when moving to a new NYC home, you shouldn't forget to arrange the transfer of your school-aged child's school records to the educational facility in NYC. Also, request all medical records from your family physician. The same medical documents you will be asked to present in order to register with a new health care provider upon arrival. Don't forget to gather all essential documents: housing, personal, medical, employment, legal, financial, motor vehicle, school, and moving documents. Take them with you while completing the household move. Don't make the mistake of handing essential papers to your mover, no matter how reliable the company seems.
Decide where everything will go in your new NYC house
Before the professional movers NYC arrive, point out the rooms you will want your furniture placed in on moving day. This way, there will be no heavy lifting or rearranging for you later. Every piece will end up just where you want it. A simple way to do this is to choose a color for each room in your new house, and place a coordinating colored tag on the piece of furniture. Remember to never use anything with a heavy adhesive to mark your furniture because it will leave behind an ugly residue.
Prepare your appliances
If you're planning on taking any of your appliances with you to your new home (such as your refrigerator, washer, dryer, stove or dishwasher) there are certain steps you must take to prepare them for transport:
Refrigerators and freezers must be completely emptied and cleaned to prevent the growth of mold and odors. Remove all racks and shelves from the interior.
Washers and dryers must be disconnected, all hoses removed and placed inside the units. Make sure any gas connections are turned off before disconnecting the line
Disconnect and drain the water lines from washers and ice-makers on refrigerators
Taped securely electrical cords on the backside of any appliance
Empty dishwashers and any racks removed and packed separately
Clean the stoves thoroughly, remove all racks and pack them separately
More useful tips to improve your NYC home:
Pack an essential, first night box
Have a plan for children and pets for moving day
Update friends and family with your new contact information
Have your new NYC home professionally cleaned
Have spare keys cut