Are you thinking about adding some additional storage space in your NYC home? If you are living in NYC chances are that you have a small living space. As the real estate prices went up in recent decades living space got smaller. And that is the trend in the whole modern world not just in NYC. When you are living in a small apartment, you will undoubtedly have a problem with the lack of storage space. In today's creative world, smart people thought of many inventive ways to make extra storage space in tiny apartments. So, if you want to create additional storage in your home you don't have to be too imaginative or skillful. Everything you need is already invented and all you have to do is to find ideas that suit your home.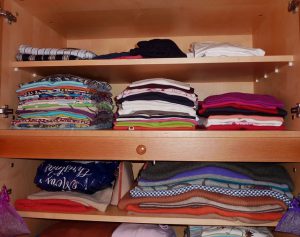 Ideas to make additional storage space in your NYC home
Decluttering is the first thing you will need to do. If you want to make additional storage space in your NYC home you need to get rid of all your excess stuff.
Toe-kick drawers are another great way for you to maximize your storage space. But they can be tricky to make on your own.
Multi-purpose furniture. It will be of great help to you if you live in a small studio apartment.
Shelves will be your best friend in this situation. Use your vertical space if you have high ceilings.
Staircase drawers will create lots of additional storage space in your tiny home if you have a staircase.
Bathrooms usually have a lot of unused space you can use, so be creative.
Vacuum bags are a fantastic way to store lots of clothes.
Decluttering to make additional storage space in your NYC home
If you are trying to save yourself from living in a cluttered space getting rid of all excess stuff is the first thing you will need to do. There is no point in making additional storage space for items you don't really. Go through your stuff and look for items that you never use or items that are broken and can't be repaired and throw them away. Maybe you have a large piece of furniture that no one is using. Remove all your unused stuff and it will make a huge change in your small living space. After you move in consider hiring some of the unpacking services to help you get out of clutter as soon as possible.
Toe-kick drawers for additional storage space
If you exhausted all other ways of adding a storage room to your living quarters, toe-kick drawers could add a little bit more. Your kitchen counters usually have 4 inches of unused space at the bottom. Turning it into a drawer could be a solution for adding just a little bit more room for your stuff.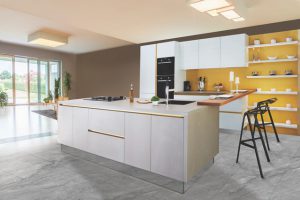 They can be tricky to make on your own so if you really need that little extra space you can hire a person to build it for you. Or you can just buy a kitchen counter with toe-kick drawers.
Use multi-purpose furniture to add additional storage space
Multifunctional furniture is sometimes the only way to create additional storage space in small apartments. This kind of furniture is usually used to add additional living space in small spaces. But some ideas can be used to add some storage space as well.
Think about boxes that can be used for sitting or bunker beds. There are some great solutions on the internet if you decide to use this idea.
Shelves and other hanging storage solutions
When you are living in a small space going up is maybe your only way out of the clutter. Think about adding shelves wherever it is possible. Of course, don't go too far. You don't want your mess and clutter to be hanging all over your walls. Be smart and use spaces that are not in the most visible places. Buy some shelves or hanging closets or you can build them yourself if you have the skills and necessary tools. Of course, in a situation like this, it is always better to opt for shelves or closets with doors. Your apartment will look much neater if you can't see all your stored stuff.
Using a space beneath a staircase
If you have a staircase in your apartment you're in luck. You won't need to call professional NYC movers to help you! Space beneath the stairs can be used to add lots of extra space for storing your stuff.  A whole new room can be made under the stairs if you have access from the side of the staircase.  If building a new room under your stairs is too much for you then you should consider adding stair-riser drawers. In any case, the staircase can be a source for adding a lot of additional storage space.
Unused bathroom space
There is probably lots of unused space in your bathroom. Add a shallow hanging closet on your bathroom door. Maybe there is a space above your bathroom door that you can use to hang a small closet. If you have a pedestal sink replace it with a sink cabinet.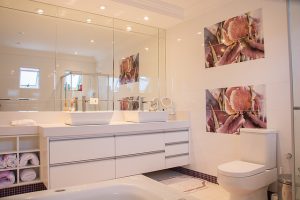 It will add a few additional drawers for your towels and cleaning products and your bathroom will look neater.
Vacuum bags for storing your clothes
Vacuum bags for clothes are a great way of storing your clothes that you are not using. In the summertime, you can store all your winter clothes in vacuum bags. You will not believe how much space you can get by compressing your unused clothes.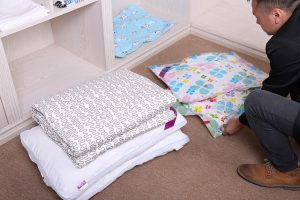 In addition, using this method will not only give you additional storage space but will also keep your clothes from dust and moisture.
Moving from NYC
If you are thinking about moving to NYC you should prepare yourself for living in a small space. Think about storage space in advance, it is a smart thing to do. You should plan your storage space and organize it before you move in. Or maybe you are thinking the other way around and want to get out of small living space. If you are moving from NYC to Florida, for example, hire an NYC moving company to help you. Big Apple moving & storage is among the best moving companies in NYC with 40 years of experience. Moving from NYC to Florida will be a piece of cake if you hire the right moving company.