Manhattan is hectic, chaotic and a little overwhelming. However, it's also one of the most desirable places in the world. If you're moving to Manhattan, you're definitely lucky. Research some moving companies prices, get informed and bite the bullet. It's an experience most people would love to have. If you're coming from a different part of NYC, from a different city or a different state, you probably have some questions. Whether you're moving for work or purely for the great experience, here's everything you need to know about living in Manhattan.
Transportation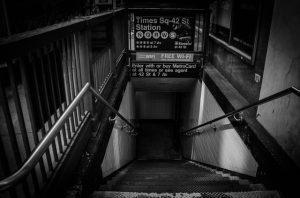 Taking the subway is most likely going to become your everyday routine. It's the fastest way to get around the city. First of all, New York is a big place and you can't walk around all the time. That's why the question of transportation is an important one. In fact, whenever you find yourself in a new city, you need to figure out the public transport system, especially if it's a huge city like NYC. If you're a car owner, you probably won't get much use out of your car here. Driving in Manhattan is very difficult and most people avoid it. Parking is pretty inconvenient and there are countless pedestrians that will probably get on your nerves. Most likely, you'll opt for taking the bus or the famous NYC subway.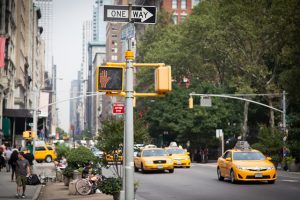 However, if you don't happen to be a fan of public transportation, you can choose the more expensive option – hailing the well known yellow cabs. If you are used to walking everywhere, you'll need to readjust if you're starting a new life in Manhattan. The famous yellow cabs are your other option for getting places in Manhattan. It's more expensive, but you'll feel like you're in a movie when you're hailing one.
The pace of living in Manhattan
If you're coming from a small town of from the suburbs, don't expect the same slow-paced, chill lifestyle. Everyone in Manhattan is rushing somewhere – to a business meeting, to brunch with friends or to a hot date. There's no stopping for a slow walker. So, you need to practice your power walk and get your comfortable sneakers on. People might also be so excited about living in Manhattan that they feel like nothing can stop them. You'll definitely be able to get used to the change in pace with some time, just do your best to keep up. New York never sleeps and people never stop. When you live in Manhattan, you get used to this.
Living in Manhattan is expensive
Manhattan is very popular and most people wish they lived here. However, a lot of people can't afford to. Unfortunately, being such a great place comes with a price, and the price is quite high. Therefore, if you're planning on setting down roots in Manhattan, you definitely need to think about your budget first.
For instance, accommodation is going to be among your greater expenses here. Most of the apartments in Manhattan are rentals, and the prices are not very appealing to many. This is probably the biggest downside to life in Manhattan and you need to decide if it's worth it. Besides being expensive, a lot of apartments in Manhattan are smaller than you might like. So, that's another thing consider, especially if you are moving with a family. The good news is – you can find some Manhattan storage units on a budget to store some of your belongings in.
Attractions to visit when living in Manhattan
Manhattan is one of the biggest cultural centers. In other words, there's always things to see and places to visit. This means, if you decide to settle down in Manhattan, you will never be bored. Apart from countless restaurants you can visit in NYC to the many galleries and museums as well as tourist attractions, Manhattan always has something to offer.
Recommendations
Central Park is the obvious choice for a sunny Sunday afternoon. You can bring your friends or family to a picnic or a pleasant walk in the park. If you're an athlete, you can also join the many New Yorkers who choose to jog here. Even on snowy days, Central Park is a magical place.
If you want to do something more touristy, you have to go and visit the Empire State Building. The iconic Empire State Building is a must-see when you find yourself in Manhattan.

 The iconic Empire State Building is a must-see when you find yourself in Manhattan.

The Statue of Liberty is probably the most famous symbol of New York. You can get the panoramic view of the New York Harbor if you climb to the crown.
The Met is a great place to visit if you're a fan of art. Everyone's heard of it and all art lovers dream of visiting it.
If you're someone who enjoys going to plays, the Theater District will probably be very appealing to you. Most of the Broadway theaters are located here and you are guaranteed to find a show you will love.
The heart of Manhattan a.k.a. Times Square is a place you simply have to visit when you are in Manhattan. You will probably be surrounded by a sea of tourists, but that's the part of the experience.
Other than these, there are many more attractions you can check out especially if Manhattan is your home. You need time to see all the great places located in Manhattan, which won't be a problem for you if you're moving here.
Moving to Manhattan
So, life in Manhattan has its ups and downs, but if you're lucky enough to make it your home, try not to focus on the negatives. This little island is where most people dream of living and it's worth giving it a try, for sure. Finally, once you've learned everything you need to know about living in Manhattan it's time to continue your research and prepare for the move. Go online and find out everything you need to know about the relocation process. If you're moving your office, look up some office movers NYC. If you're moving with your family, hire some movers and pack your things – Manhattan is waiting!