Having the chance to organize your new home layout is just one of the side benefits of your relocation. When you move into your new home, you have the chance to create the space that you always wanted. The same goes when you're dealing with home remodeling. Doesn't matter are you just shifting your furniture around or you're making some constructional changes. Knowing tips and tricks to organize your new home layout easier will certainly come in handy.
Know your budget limits
First of all, you will have to be realistic about your desires. Maybe you wish to knock down a few walls and make your living room open and flowy. Maybe you have some more difficult home renovation projects in mind. Be that as it may, the budget that you have to spend on the home new layout will dictate the number of changes that you can make.
After the move, even if you hired the most affordable movers NYC can offer, your home budget can be a bit stretched. No need to stretch it more at this point. While remodeling a home while it is still empty is tempting and logical, maybe it isn't possible due to your finances.
The same goes when you're living in the same home for years and you're dying to make some changes to it. Beware that major structural renovations require a pretty large budget. Those projects are very expensive. If you don't have enough money to finish them, don't even start with them.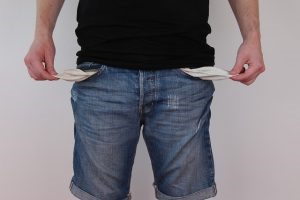 Instead, explore some DIY home renovation projects that are very affordable. Small changes and a new home layout can make a big difference in your home, without costing you a fortune.
Declutter your home
In order to better organize your new home layout, get rid of the things that are cluttering it. You are bound to have some items that are only good for collecting the dust in your home. Even if you just move in into your new place, you can find some useless items when you start unpacking.
It's a human tendency to accumulate things and move them from place to place. Most of the people have the mindset on the phrase: "You'll never know when you will need it".  The truth is that some items you will never need again.
There's no need to let them cramp your home. That is why decluttering is one of the basic steps in most major home tasks. It's the first step of the spring cleaning, packing for relocation, home remodeling and organizing your new home layout.
So look where to get free cardboard boxes, go throw your home and separate the things you no longer need. When you declutter your home, it will be easier to make a plan for a new home layout and visualize how it will look.
New home layout with constructional changes
If you determine that your budget is sufficient, you can dive in the full house remodeling. New home layout, in this case, will mean making some structural changes.
Still, there are some things to think about before you embark into this project:
What about the future – The home layout that works for you now, may not work for the time when you have family and kids. Even if you don't think about it now, it is always a good thing to consider when you're doing major home remodeling. Run through a couple of possible scenarios and find the layout that suits them all. That way, you won't have to remodel your home all over again in a couple of years.
Lighting – Natural light is very important for overall health. It boosts our mood and makes us more energetic. If your home doesn't have enough windows, this is the perfect opportunity to add some. Your all home will be brighter and cozier with few extra windows.
Open floor plan – The concept of open space is trendy for decades. It makes the whole home to seem bigger and more comfortable. Knocking down the wall between your kitchen and your living room is a great way to open up your home. The open floor concept is especially valuable in the small apartments. It's the best way to boost your apartment rental value if you're a landlord.
Construction difficulties – Before you start to remodel your home, you have to see is it even the possibility. The wall that you want to knock may be the supporting one. Before making plans for a new home layout, make sure to study the construction plan of your home. Some changes that you wish maybe can't be done.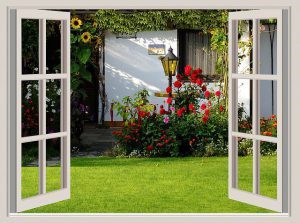 Make a new home layout by shifting your furniture
Shifting your furniture can bring more change to your home layout than you think. By placing them correctly, you can make the whole space look brand new. Still, while it sounds rather simple, finding the right furnishing layout can have its challenges. Especially in homes that have an open space concept.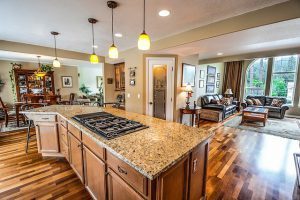 Also, furniture is heavy, and shifting it all around your home will take a lot of your energy. Making a visual drawing of your home layout can be very helpful. In fact, there's even a fun way to do it. By playing a game! In the game The Sims, you can make your own home and put furniture in it. Replicate your home in the game and it can give you great ideas about the new home layout of your furniture.
It may seem silly, but it will give you a great perspective on how you can make your home more functional by simply shifting your furniture and choosing its perfect layout. Planning where you will place your furniture after you unpack it will save you a lot of time and trouble. Still, you will have to take some measures and see if the plan that you have in mind is even realistic.