If you are moving to NYC you will have to transport all of your belongings here. Before you settle down you will have to find a new home or apartment.This could be a lengthy process in NYC. There is no reason why you should postpone your move for this reason.Your things can move before you do and all you will need is a storage unit. You can safely leave your belongings in your storage unit and go about finishing the rest of the tasks from your moving list. Moves can be expensive so a good idea would be to consider cheap storage solutions in NYC because this is a sure way to save some money. We are going to give you some tips on how to find affordable storage units in NYC.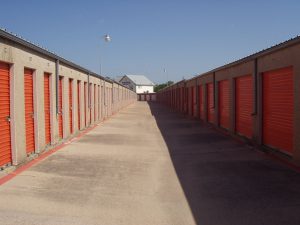 How to find affordable storage units
When you are choosing movers and storage NYC you will want to find affordable ones and save some dollars. We will give you some tips on just how to find them. You will also find out how to find the best deals when choosing your storage unit.
Choose the appropriate size
Choose the right size for your storage unit. Storage units come in smaller sizes like 5′ x 5, up to larger 10′ x 30′ spaces. Some of them have unique sizes like 10′ x 14′, 5′ x 7′ and, 5′ x 12′. A lot of people make a mistake of choosing wrong dimensions of the storage. The combination of a bigger than you actually need storage unit and bad packing is a code for money waste. So choose and pack wisely!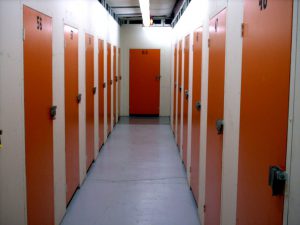 Choose the right location
It goes without saying that a better location costs more money. Location is everything in so many cases. The same goes for storage units. You are more likely to find affordable storage units in the suburbs offa rural road, than near the city center. The same goes for the units inside the storage facility. Affordable units are not among the first ones on the 1st floor. You will find these affordable storage units on the third floor way back. They might be less convenient but this makes them cheaper.
Buy the insurance yourself
You might not know this, but if you want to rent a storage unit you will need a rental insurance. Most storage companies will offer to sell an insurance policy. This might not be such a good idea if you want to save money. If you can choose among the cheap moving companies New York can offer you, you can also choose your own insurance. Ask directly at your individual insurance company and try to look around for a cheaper self-storage coverage before you sign your rental contract.
Make sure your rate will not increase
Sometimes the rental rate on a storage unit is not locked. Some of the storage companies increase the rate at one point. Make sure you avoid the companies that do this. You will have to pay more money than you ever expected this way. Ask about the potential rate increase before you sign the rental agreement. You can also check online if other clients had these experiences with that moving company.
Always look for perks
There are some features that storage units have, and that will cost you extra money. For example, there are climate control, 24-hour surveillance, gate access, indoor rather than an outdoor unit. If you don't need any of these features look for and only check storage units that do not have them. Why would you pay for something you don't need? On the other side, there are perks you should definitely use. If your storage company offers a free use of a rental truck when you move in, don't think twice about using it. You can save between 30 and 70 dollars with this perk.
More ways to get deals on storage units
You could buy your own lock. You will not save loads of money if you do this, but you will save some. Just be sure to buy a good lock of high quality, so that you can secure your belongings and use it later as well. Don't fall into the trap of lock or renting companies that will want to sell you really expensive ones.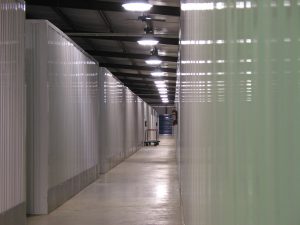 Pay up front for your storage unit
If you know the exact period of time you will use the storage for, you can pay up front. This is a good idea because most storage companies will give you a discount. However, make sure that you still have the option to prolong your rent if something happens. You never know what might change in the circumstances of your move, or in your plans.So, you should always have a backup plan. If you know you will be away for a long time then you should choose a long-term rental. You can sign a contract for a year. However, check the terms and conditions. If you violate the contract before the renting period expires you might pay some fines.
Don't get a storage unit with a drive-up access
If you have some friends who are ready to help you get your belongings into a storage unit, you don't need a unit with a drive-up access. The units that don't own a drive -up are the more affordable storage units. There is another perk that you get if you don't choose a drive-up unit. These units have an extra layer of protection. So you will have extra security for a lower price.How great is that?
So here are some great tips on how to find affordable storage units. You also know how to get good deals when renting your storage unit. It is all about planning and making smart choices. Pay attention to
the right size,
location and
where you buy your insurance and storage coverage.
Also, don't forget to ask about discounts and perks. You might get some good deals if you just ask.