When you are moving to New York or moving from New York, in both cases you need to hire NYC professional Packers. They will make your moving so much easier. With packing and unpacking services you will have stress-free moving.
NYC professional packers provide many services, from packing your household to unpacking and setting up your new home. With packing-unpacking services, you will save your time, energy and health. Think about this great option that will make your moving "pace of cake".
Why should you hire NYC professional Packers?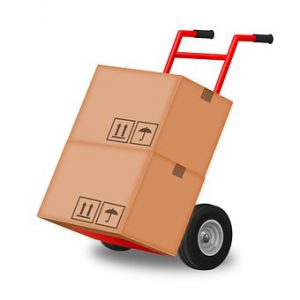 NYC moving professionals can pack you home in one day. This can save your time, and you don't need to live with boxes in your home for days or weeks.
If you have a budget for your relocation, think about including option packing/unpacking services in it. Maybe you can spend much more money with this service but, you will save a lot of time. You will save yourself from lots of problems, and stress. If you need to take few weeks from your work to pack your household, then every price of packing/unpacking services is worth.
Packing can take you a lot of time. You need to organize everything, to lose hours for preparation and purchasing packing supplies. Then, when you arrive in your new home you will not have time for enjoying your new space, you will have to unpack everything and back to work. With NYC professional Packers, you don't need to do anything of these. You can really enjoy your moving to new home.
So, to help you decide if you should hire NYC professional packers, we bring you some advantages you maybe want to consider for getting packing/unpacking services.
Advantages of using packing/unpacking services for your moving
When you are moving there is a lot of things to do. So, hiring NYC professional packers for packing/unpacking services is a great way to cut in half your moving checklist. It will save you a lot of time and pack trouble.
NYC professional Packers list each item that should be packed. This includes your furniture, kitchen drawers etc. This list can help you to determine what of household items need extra special care.
Valuables like artwork, paperwork, and jewelry will be with you on your moving day instead of being loaded in the moving truck. But, if you want company can also pack these items for you to take with you.
Also, all parts of the furniture will be packed properly. It means they are wrapped and secured with paddings and protective packing. NYC professional packers will remove all frames from walls and carpets so they are ready for the move. All of NYC moving boxes will have a label with information about what is inside and in which room belongs packed items.
Unpacking services
You should hire moving company for unpacking services when you don't have extra time off of work to unpack, or you have a limited amount of time between jobs.
NYC professional packers will unpack all your boxes. Unwrap items and make a list of anything broken. Wipe off shelves. Put all items away. Also, you should consider about using storage in NYC for all of your items that you need any more. This also can provide your moving company.
Packing/Unpacking Specialty Items
If you want to save your money, many packing services offer packing of specialty items like artwork, mirrors, and other fragile items. And the company will come to your home to make an assessment.
Also, you may consider hiring NYC professional packers for your items like antiques, china, vases and fragile furniture pieces. They will provide you the protection of your valuables.
Don't forget about your appliances. They need to be handled by specialty movers. NYC professional packers will help you to prepare and move large appliances like refrigerators, washers, stoves, and dryers.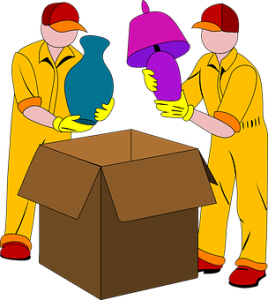 Reasons to hire NYC professional Packers
Save time
If you get someone to take care of difficult part of moving – packing, you will save a lot of time. So, you can concentrate on other matters.
Protect Your Belongings
NYC professional Packers have the experience and right packing materials so, your household items are protected and safe.
Make Unpacking Easier
NYC Professional Packers know how to keep things in order. So, when you arrive at your new home you will not be crowded with boxes. They will unpack your boxes and put items into the proper room. So, they will save you from the frustration of unpacking.
Reduce Stress
Moving can last longer than you think. Purchasing, preparing, packing, sorting, and filling boxes take a lot of time and can be very stressful. Hiring professional NYC movers to pack your belongings it is the best decision that you can make for your health.
Avoid Damage
With NYC professional packers your household will be packed in the safest way. So, you will not have headaches for fragile items.
Protect Your Health
Hiring a moving company for packing/unpacking services protect your health. You will protect your back when professionals do the heavy lifting. They have experience and tools to move large and heavy objects without injuring.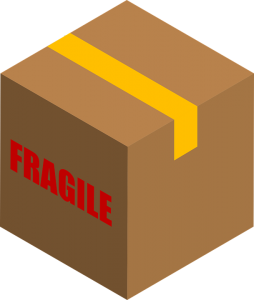 When to Hire a Packing/Unpacking Service?
If you are on a budget you need to think how much money you can spend on packing/unpacking services.
So you may want to hire NYC professional Packers:
If you can't settling your kids and do unpacking in the same time
When you are packing everything and can't do also unpacking in your new home
If you are feeling exhausted about the moving and you save some money
When you want to have, the packing and unpacking done at a specific time. Like in holidays.
If you hire NYC professional packers for packing you can negotiate a good deal also for unpacking
What's the Cost for Packing/ Unpacking Services?
Prices for packing/unpacking services vary depending on the size of your home and how quickly you want to be packed and unpacked. Most packing and unpacking services, NYC professional packers complete in just one day. But if you want to do it in half of day then the price will be higher.