If you're thinking of innovative ways to upgrade your apartment, do know that this move doesn't have to be expensive. With a few simple ideas and not too much money, you can create a living space that is both fancy and designer approved. There is no need to call handymen or reality home stylists crew because you can do it yourself. Your living space will be refreshed, and you will endlessly enjoy. Of course, if you're up for a crazy budget upgrade, we have tips for you too! As for the reality TV live stream, we can't promise anything… But we will make your living space better!
Simple tricks to upgrade your apartment
If you're thinking about how to decorate your home on a budget just work with what you already have. For example, change your old shower curtain or bed sheets and pillowcases. If this sounds like a crazy investment, use your kitchen plates and hang them on the wall. Plates in unexpected colors and patterns will surely refresh the room. Of course, use various sizes or textures. Put the plate with the most dramatic design in the center and hang others around it. Just think about extra plates for your lunch tomorrow. The other idea is to take any empty frame you may have. Why not paint anything and put it in the frame? It can be just 2, 3 lines and it can look great. You can show your creativity, and we believe that your art will appeal to others as well. If Picasso could, why wouldn't you do it too?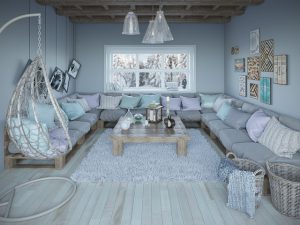 Going extra to upgrade your apartment
If you're wondering about completely innovative ways to upgrade your apartment, just remember that nothing stops you to go crazy with ideas. Now that you moved, you are on your own and sky is the limit! If your childhood dream is to get a flipper, foosball or a pool table, go for it! Get that disco ball you always wanted, buy a waterbed or maybe install a slide if you have a two-floor apartment. Hey, you live in New York – nothing is impossible! Just keep in mind to transport these objects in one piece. Professional pool table movers NYC  can help you get all the bulky items that you always wanted. And once you get them, grow a long beard and starts talking about yourself in the third person. That's what all hipster people do.
Mastering the art of DIY design
Yes, we know. It all seems so easy on YouTube tutorials. They say 5 minutes and then 5 hours in you end up being late to work and stuck with something that looks like a kindergarten masterpiece. Not to mention that glue is on all the wrong places. But, we have a solution. In fact, we have 3 solutions that you can use to upgrade your apartment that are easy and – we promise – quick.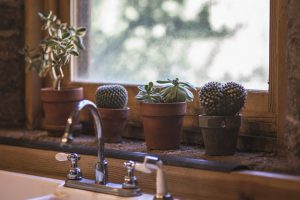 Crazy lampshade
Do not like the lampshade on your lamp? Do not worry; there is no reason to panic (because people tend to panic about these things). Here's an awkward idea: change your lampshade with a Snellen chart. You know, the eyesight test chart? You can find it anywhere on the Internet and print it out. Then simply glue it to your lampshade and round edges with red tape. It may seem crazy, but it's very effective.
Jars with cool labeling
This is DIY that seems simple, but it's very fun and oh, so doable! If you keep salt, coffee, sugar, rice in glass jars, it's finally time to make something creative out of it. Buy a black hammer paper, a box of chalks and let the games begin! Cut squares and write down what's in every jar… With a chalk effect! Still, if you think that you are not handy enough, you can always use labels.
Framed gloves for children's room
Once in the store to buy a black hammer, also get a couple of color paper. Do your household cleaning and find any glove you can find that doesn't have its pair. Remember, the more colorful, the better. Glue the glove onto the paper, put a frame around it and – voila! Your DIY masterpiece is done. Gather at least 4 different gloves to have the effect and use the same frames to make things more Instagramic. Your children will love it and you can be proud of yourself. This can also be done with kitchen gloves. You never use them anyway.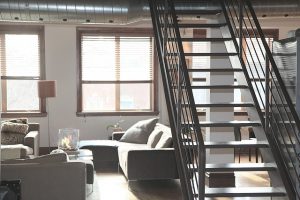 Old is the new – new
You live in a creative jungle, so take advantage of it! Buy some new furniture, but don't get rid of the old one just yet. You should hire local movers New York not only to help you move the items you like but to take the old ones to people who can change their appearance. Just imagine changing your old grey armchair with fancy schmancy material with Frida Kahlo and her paintings on it. Add a couple of flower cushions to it and you start your own designer for beginners course. You're very welcome.
Let the walls speak
Yes, walls are usually silent in New York. But hey, we're here to help you let them speak. First, upgrade your apartment by putting some meaningful photos in it. Browse your (or your moms) old albums and select one theme (wedding, holiday, birthday). Place photos into identical frames and place them on the wall. Maybe print them in a square shape and create an illusion of real life Instagram. Or go crazy and put each photo into the different frame and different size. Besides this, use mirrors. We all know that you define space by adding a mirror to it. It will visually enlarge the space and it can even become brighter. To make the whole story a true drama, choose an old frame that gives the mirror a sense of chicness.
Ok, now that you learned secrets on innovative ways to upgrade your apartment, go into the world our young apprentice. We wish only but luck on your creative path.