So, you decided to move away and put your home on the market? Then you should learn some tips on how to stage your home for sale like a pro. The goal will, of course, be to get the best price out of it. You really can't get a second chance to make a first impression, and that goes for a place you want to sell to. While you can hire a professional home stager, you can also do it yourself. All you need to do is to follow these tips and know what to focus on.
Fix your home
Making sure that nothing is broken should be the first step before you start to stage your home for sale. When everything is in order, the buyer's interest in your home will peak. If the house looks like it hasn't been maintained properly, that will be repellent to the prospective buyers. Even if someone makes an offer, you can be sure that it will be much lower than you are expecting it to be.
Here are some repairs to consider:
Fixing any doors and windows that don't shut properly
Patching holes or cracks in walls and ceilings
Fixing the broken appliances
Replacing the missing cabinet pulls or handles
Fixing leaky faucets
Replacing suspicious electrical wires
Most of these things you can repair or fix on your own. However, if you're lacking knowledge, it's always better to hire a professional repairman. By hiring cheap movers Brooklyn for your upcoming relocation, you can save some money that you will invest in repairing your home.
Pro tip:
Getting a presale home inspection is a great way to identify any repair needs you may miss. Even if you're moving from NYC to California and your long-distance relocation is taking a lot of your time, make some for the inspectors to revise your home before you put it to the market.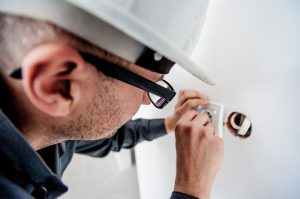 Before you stage your home for sale, deep clean it
You probably did the household spring cleaning at least once in your life. Well, when you're selling your home, you should put even more effort in thoroughly scrubbing it.
Deep clean:
Baseboards,
Light switch plates,
Picture frames
Underneath furniture
Any surface that collects dirt or dust
You have to pay attention to the outside of your home. It is the first thing that you buyers will see and it has to be neat and clean too.
Power-wash:
Deck
Sidewalk,
Driveway
Roof to get rid of unsightly mold
Pro tip:
Use a grout pen for dingy, hard-to-clean tile grout. Cleaning pad will get out tough stains on walls and cabinets if there are some. Adding a few drops of lemon to the floor cleaning supplies will make your house smell fresh and clean.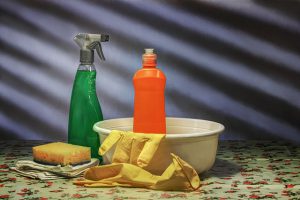 Stage your home for sale like a pro by changing the furniture layout
If the reason why you're selling your home is relocation, you will probably hire furniture movers to move your household. That will imply that you're putting an empty home on the market.
When you decide to sell your home with your furniture, you should take a walk around the rooms. If there is any piece of furniture or other obstacles that block your way, rearrange that space. Anything that disrupts the foot traffic makes your home to look smaller than it actually is.
As a matter of fact, when you wish to stage your home for sale, take a minimalistic approach. The less furniture you have in your home, the bigger it will seem. Renting a storage unit and placing your excess furniture in it will pay off in the long run. As soon as the check with the price that you wanted clears out.
Pro tip:
At least 30 inches of space between walls and the backs of furniture is required to make your home look more spacious.
 A splash of paint
Painting the walls, baseboards, doors, window sills, and frames is one of the steps in staging your home for sale that you shouldn't miss. Stay away from the bold and bright colors – the best selling homes are the ones with neutral paints.
White is always the best option since it is a base for all the other colors. The prospective buyers will get the clean canvas and opportunity to paint over it very easily. When it comes to darker and bright colors, that's not the case and can put off buyers. Light, neutral or pale colors are always the best choice.
Pro tip:
Best paint for the walls is the white one. It brings the optical illusion that space is bigger, cleaner and neater.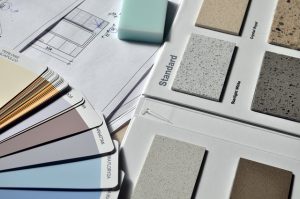 Staging your home for sale will mean depersonalizing it
You have to keep in mind that the fastest selling homes are the ones stripped off their personalities.
The homes that look new and like nobody was living in it. By seeing your souvenirs, collections awards and personal photos, the buyers will feel like it's still your home. It will be much harder for them to picture their life in a place full of the former owner's monuments.
Surely, you will take them with you when the sale is final, but you have to consider that some people have very little imagination. Most of prospecting buyers don't want to imagine what their new home may look like. They want to see a home that is depersonalized and move-in ready.
Stripping off your home from any mark of personal touch will contribute to its faster sale.
Pro tip:
Beside personal objects, don't forget to tuck away any other functional-only items that don't add to the decor. Such as tissue boxes, toothbrushes, paper towel rolls, and dish sponges.