Are you planning on moving from New York City to California? If so, you are probably already aware of the enormous difference between these two states. This is especially true if you are going from the Big Apple to some city on the beachside where the surf is always an option. However, if your destination goal is one of the bigger cities, like Los Angeles, San Diego, San Francisco, or San Jose, you might not feel far out of your element. Well, except for the heavy coat and winter boots for several months of the year. Moving from NYC to California is across the country move. Therefore, you have to be prepared for a lot of differences you will have to encounter when making this step. But don't worry, we are about to give you some useful tips and hints to make your move smoother.
The right set of helping hands for moving from NYC to California
Moving across long distances can often be a frightening experience. It requires a lot of planning and careful carrying out. However, with the right moving company by your side, your long distance move can seem like a walk in the park. The ways by which you can recognize quality movers are as follows:
check their reviews. Besides going through their social network page, also visit BBB for some additional information
give them a call. Assess how professional the person answering their phone is. They ought to present the company with the full name, not just the 'movers' word.
ask about the rough estimates regarding the course of action. If anything seems off or shady, keep looking.
be careful when it comes to the moving quotes. Too good to be true often means that it actually is just that. However, too high is also a red flag. Find a realistic yet affordable quote, and be sure to give the company in question a call, and see if you can perhaps lower it.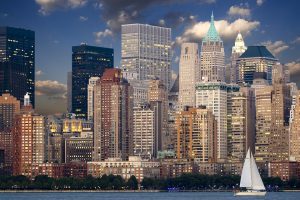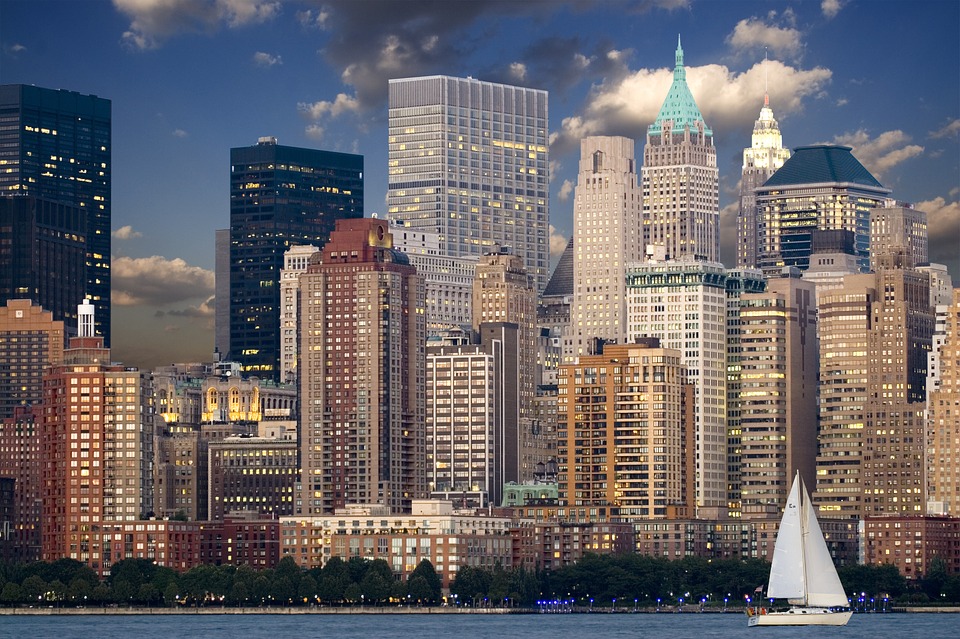 All this might seem a bit complicated, but believe us when we say that you will manage just fine. After all, reliable and cheap movers Brooklyn are not that hard to come by. Apart from having trained, professional and experienced staff, they will provide an amazing, stress-free moving experience you will remember for years to come.
Is relocation assistance necessary when moving from NYC to California?
Every long distance move requires special attention. It will inexorably take a lot of time, energy and efforts from anyone who tries to do it alone. Especially if you have never handled such a complicated relocation. Amongst others, this is one of the main reasons why hiring a professional moving company to take care of this ordeal is a smart and responsible move. Besides saving you a lot of troubles, you are also doing it for the safety of you, your family, and your personal items.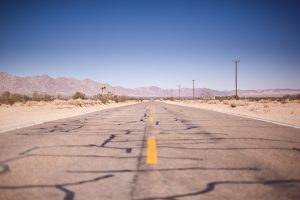 Unlike your average local move, which is also best handled by experienced movers, a long distance one can be regarded as impossible without help. And who better to ask than people who have been doing it for decades? Whilst they take care of every little instance your relocation brings, you will be able to spend that time addressing to more urgent matters. There will surely be many. Next to the documents, business and school arrangements, you simply won't have the time to take care of all the moving chores in the way they ought to be handled.
How would moving to California from NYC look like with professional movers?
Whilst the majority of short distance moves are quite forgiving when it comes to mistakes, long distance ones need all the attention and attentiveness in order to be of a successful outcome. A professional and reliable moving company will be able to take care of every part of your move in the greatest efficiency and safety. You won't have to worry about looking for movers to pack your belongings, and hiring pool table movers separately. Proper movers will know how to handle everything your relocation carries. They will be meticulous when planning and carrying out every task. No matter what you what to ship, and where you desire to ship it, quality movers will know exactly how to pack, organize and unpack it in a safe and sound manner.
It ought to be clear right from the get-go how professional the moving company of your choice is. They will be thorough yet professional with their questions, conscientious and efficient with their work, and pleasant and caring when providing service.
What does moving from NYC to California mean?
A lot of people are moving from California to New York, and no one even blinks. However, when the relocation is reversed it is a completely different story. You are now probably asking yourself: "Why is this?" Is it not possible for New Yorkers to be happy in a casual beachfront atmosphere? Well, the reason why no one questions moving from California to New York is that people from around the globe flock to New York City to pursue their dream. However, if you are moving to the West Coast, people can't help but ask "Why?" And this is a question you need to ask yourself. This is a huge move and a really big lifestyle adjustment. So, make sure you are doing it for the right reasons. You will want to make sure you start a courageous move with the right moving company.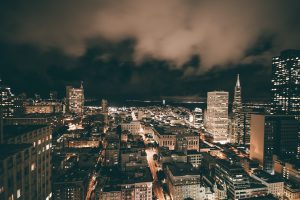 This is the ultimate cross-country metropolitan move. When migrating from New York City to California, you're not just making the leap from the Big Apple to the West Coast. It is a whole different feel, a whole different mode of operation, and a whole lot of sunshine. Let's see what does moving from NYC to California actually mean.
Comparison of the two states
Politics and social issues
New York and California are probably not much different politically. They both share similar politics with respect to social issues and taxes. There are parts of NYC, mainly upstate, that are more conservative than the Eastern urban areas. California has these areas as well, in the Central, Desert, and Mountainous parts of the state. These zones are more conservative than the SF Area and the Los Angeles Area.
Climate
Weather perspectives are completely opposite. California is a Mediterranean climate with some exceptions. Precipitation in California mainly comes from November up until March. Whereas New York City might get precipitation every month. California is mostly a golden color outside of the later winter and spring months. Nice weather is definitely not hard to get used to, but before you take for granted that all of California is sunny and warm year-round, you should know that it's not. CA is a big state and weather varies significantly depending on location. If you don't already have your heart set on a specific location for your new home, you may want to use this breakdown to help you make your decision.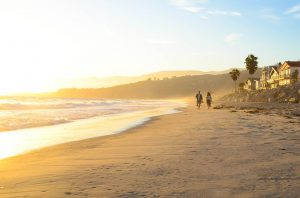 Different types of climate in different parts of California
Central Coast – With its close proximity to the Pacific Ocean the Central Coast sees year-round mild temperatures with occasional fog.
Central Valley – Summers often include long heatwaves where temperatures are above 100 degrees, and winters are mild with low temperatures averaging in the 50s.
Gold Country – Cold, wet, snowy winters and dry, hot summers are normal in Gold Country. The amount of snow depends on your altitude.
Los Angeles – Temperatures rarely dip below 60 degrees year-round with summers in the 80s most of the time. Winter in Los Angeles is wet. If you move to the City of Angels expect 10 to 15 inches of rain during this season. So, if you plan on spending any time outside, a pair of fashionable rain boots and a waterproof jacket is essential.
San Diego – In terms of temperature it doesn't get much more perfect than San Diego. Year-round, you will enjoy temperatures averaging 70 degrees, and there is very little rain.
San Francisco Bay Area – Summers average 78 degrees and winters usually stay above 50 degrees, except if you are actually in the city where the position to the Bay keeps it a bit cooler. Expect very foggy conditions May through July.

If you choose to move to Los Angeles, be ready for 10 to 15 inches of rain during the winter season
DMV
When moving to California from NYC, you will need to be aware of California's strict regulations. There are rules and requirements for registering your vehicle with the California Department of Motor Vehicles. First, you have to register within 20 days of establishing residency in the Gold Coast. Also, you will need a smog/emissions inspection to register your vehicle unless it is the model year 1975, or older. You must obtain a California license within 10 days of moving to the state. If you own a moped, recreational vehicle, or all-terrain vehicle they will need to be registered as well.
Employment
You should have no problem finding a job in California, no matter if you are a college graduate, a freelancer, or laborer. No education or work experience? No problem! There are enough touristy areas where anyone entering the work field should be able to catch a job in the hospitality sector.
California's largest sectors are trade, financial services, education, health, transportation, and manufacturing. It is a good idea to get familiar with opportunities available in different cities you are considering moving to. If you are not sure which city you want to focus on, this may help make your decision. For example, San Diego is known for being one of the country's best cities to launch a startup business while San Francisco's Financial District has earned its nickname as the "Wall Street of the West."
Useful tips and hints on moving from NYC to California
Having that moving from NYC to California means a rather serious relocation, you ought to be aware of all the important steps you need to take. These are not obligatory, but highly useful. Apart from making your belongings safe for the long road ahead, they will also address your life right after the move. We suggest that you make a long and thorough list of all the chores that you need to take care of, so as to not forget anything. It will keep you on top of the whole situation, and even provide a certain piece of mind, knowing that nothing is being overlooked. We suggest that you complete the list with a corresponding timeline. That way you will be sure to manage the relocation as well as tasks from both your personal and professional life.
Pack like a pro for a long haul 


Moving to California from NYC means that your belongings will be spending a long time packed away. So, you need to be sure you use materials during the packing process. They should be able to withstand the challenges of a long road. Two or three weeks, to be exact. Bumps and turns will mean a lot of shifting around. Make sure that all of your dishes, fine china and all other fragile items are well-cushioned and ready for the upcoming trip.

Your belongings will be spending a long time packed away, so be sure you use materials that can endure the long and often bumpy road.

Take with you only the essentials

It usually takes between two to four weeks for your shipment to arrive. Moving from NYC to California is a long trip, so pack your essentials with you rather than on the truck. Make sure you have all the items you will need during those weeks, in order to go about your days unhindered. This means packing some extra clothes, toiletries, personal documents, some dishes and cutlery, bedding, towels, etc. In addition, now that you are practically living on the beach, spend as much time as you can enjoy your new surroundings. And, when your belongings arrive, know that you don't have to cut down on your beach time just yet. Rather take up on your movers' offer regarding unpacking services, and work on that tan some more.

Downsize your personal belongings

Be a moving minimalist. It's a long trip from east to west, so downsize as much as you can. Fewer stuff means less packing material, less time needed for packing, and less money spend on moving service. Besides, it's not just the substantial amount of money you are going to save. You will also start your new life carrying only the items that you actually need. So, think again before you pack your winter coat and your Ugg boots. After all, you are moving from NYC to California. Organize a yard sale, get rid of what you don't need, and even make some money along the way. And, if you are particualrly fond of certain items you are not ready to give up just yet, consider renting a storage facility for the time being.

Driving to Gold Rush state? Take the route with a natural scenery

There are a few major interstate options for moving from NYC to California. Consider taking I-80 – and leave ample time for side-trips. It will take you through some of the most expansive and gorgeous scenery of the midwest and mountain west. Take enough brakes along the way, and do not rush to get there. Enjoy the road and the beautiful scenery.

Since the drive from east to west means a whole lot of highway miles, be gas-conscious and fuel up in small towns.
A few other tips for moving from NYC to California
The heaviest freeway traffic is between 6 am and 9 am and 3 pm and 7 pm, Monday through Friday.
Carpool lanes are only for multi-passenger vehicles, but much welcome free flow traffic at different hours of the day.
Get familiar with an area or a new route before having to navigate it in the dense fog.
Since moving from NYC to California means driving a whole lot of miles, plan to visit enough gas stations, and have enough fuel for the road.
Don't forget that you only have 10 days after getting the California residency to get a new license.
Depending on where you are moving in California, you may be able to obtain a "no parking" zone to reserve a space for your moving vehicle through city offices.
Moving van permits are not required.
Be sure to register your change of address with the USPS and your bank. That will keep you from getting those pesky Jury Duty notices from New York and make sure that all important mail makes it to your new home in the sun.