So you decided to remodel your NYC home?! Well first things first, let us tell you that it does not need to be costly. Renovating does not have to be expensive. Maybe you seek a bit of upgrading or remodel the entire home for more comfort or a better price. There are numerous ways to achieve this without spending a lot of money. We assume that the goal is firstly, to make your home feel more comfortable to reside in. Secondly, to help increase the market value or make it look better for guests. But the point, in the end, is to enjoy your home to its fullest. Prepare yourself, since a lot of doing it yourself projects are coming and be on your way to saving money. Transform each room with a single project and a few bucks. This article seeks to show you that remodeling can be soft on your wallet.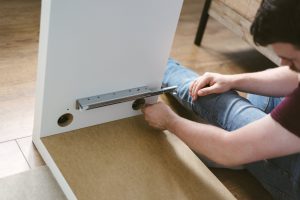 Remodel your NYC home startup
Before any minor or grand changes can happen you need to clean all up and put it where it belongs. With a trivial thing like a simple cleanup, your place gets refreshed immediately. Moreover, with this, you can see the way things were, and perhaps get an idea of what you want it to be afterward. Simply put, to make it more pleasing to the eye. Clutter can be quite an obstacle that needs to be resolved prior to anything else. Simply removing clutter can make the room look bigger. Without spending a single dollar your home gets more functional at the start. Afterward, you need to carefully plan your next move. You need it to be effective and efficient. Now in case a reason for all these changes is to get a better price you definitely need some cheap movers as well. Moreover, the most bang for your buck is a new coat of pain.  
A new coat of
paint
gives fresh air to your home
There is no better way to remodel your NYC home than giving it a new color. Color changes everything. Your washed-out walls can be exciting again with a brand new color. This DIY project of home improvement is most tackled one of all. There is power in the paint. It changes the way your home looks right away.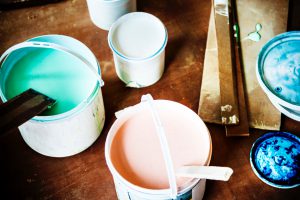 Now, good thing is that you do not need to be a pro to paint like one. But remember there is more to painting your walls then just taking a brush and rubbing it against the wall. Another good thing is that it costs around 150 dollars. Now as you paint, be sure to keep moving, here is a fact of the day, the first coat of paint won't look perfect. Do not get discouraged. Level the paint where it's heavy and proceed further. Do not use back and forth brushstrokes.  
Simple hacks for your home
When you decide to remodel your NYC home simple but effective hacks are needed. Inexpensive finishing touches could prove to be a major change. Changing your doorknobs, handles, and hinges. It might sound silly, but it provides a fresh look. Moreover, installation is quick and easy. And for a case that you sell your home and moving from NYC to California this minor things can come a long way. It provides a new look for minor things.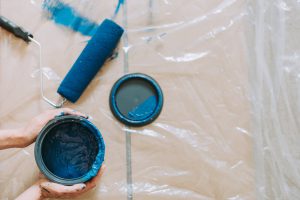 Moreover, perhaps installing new blinds or curtains gives your New York City home a quite nicer aesthetics. Wood blinds are harder to destroy. Going further with this, rearranging your furniture is can do wonders for your home. You do not need new pieces of furniture. New shapes and organization can be most effective. And if rearranging is not enough. Simply adding new slipcovers can provide a new pattern or color. Plus, it is inexpensive. 
Remodel your NYC home kitchen
Now you might think that remodeling your kitchen is a high-cost endeavor. But one of the cheap ways to remodel is about 200 dollars. Usually, it happens that your kitchen cabinets take all the light out of the room. Thing is, brightness is a key feature it adds fresh air. And moreover on that, is this makeover does not need any replacing old ones with new ones. Check the frames and doors, if those are good, the only thing left is to clean them up and add some new paint. This simple DIY project is done over one weekend, and the transformation of your kitchen is done. All it takes is a few easy steps. Equipment required is strong cleaner, sandpaper, and a bit of grease and a brush. And most of all it does not drain your wallet. Simple things are just the way on how to boost your apartment rental value.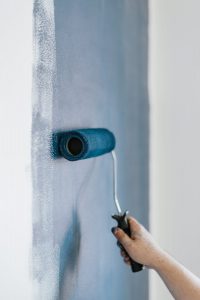 Hope this article puts some DIY home renovation ideas into your mind.  To get you going in the right direction when it comes to your remodel your NYC home projects. When it comes to cheap ideas best possible is what this article tends to provide. Moreover, that is to think creatively about your home. If you want to sell it or to get some new excitement about your old home. Follow these steps and they are almost certain to provide fresh air and more value to your home for changes that are not that costly.