Decided on moving from that family home you had to a luxurious apartment in the Big Apple – good for you! But have you considered that you might not have enough space for all of your things in that new condo? Well, if not, that might be a thing to consider. Together with that comes the question of what to do with all those items you are emotionally attached to but have no room for them. Renting a self storage New York unit would be a perfect solution in such difficult situations. Placing your belongings inside such a facility will solve many of your problems. Therefore, consider this option and be stress-free.
How to choose the right NY self storage company?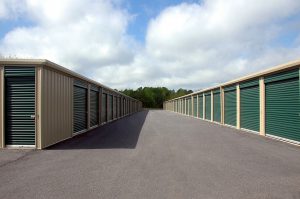 At some point of relocation, you will have to decide which type of depository is suitable for your household items. And we suggest it's best to make that kind of decision at the very beginning of your moving plans. Hiring a moving and storage NYC company would certainly help a lot. Given that you want to have professionals on your side when undertaking a big venture like relocation. So get in touch with self-service storage units NYC experts. Explain what you need. Check the services they offer (with the same commitment as for moving services NYC for your relocation). Consider what solution is the best for the belongings you need the New York self-storage for. And then make your decision. If this is too short instruction for you, the following text will be very useful!
Shop for the right NYC self-service storage solution
Consider different solutions. The right kind of warehouse facilities depends on what sort of items you need to store. Do they need special care? For how long do you intend to use the storehouse? But, look only the reliable one. So you might want to turn to one of the following sources of recommendations: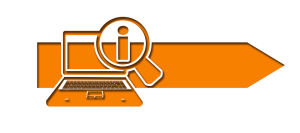 A reference from a friend or a family member. Who do you trust more than people you love? So the recommendation you get from them would probably be the perfect kind of New York public depository you need.
Ask your real estate agent. Realtors mostly have a solution whatever need you might have, regarding the relocation or the NY self storage. And they never cooperate with someone unreliable.
Yellow pages, commercials, and ads. Another source of public self storage New York solutions. Yet, these solutions need a further, more detailed check than the suggestions you got from friends or realty agents.
The all-knowing and always present Web. The last solution when searching for a reliable self-storage NYC is the internet. Given that there are a lot of self storage scams, so you must be very careful.
When doing your research, you might want to consider the following steps:
Find a suitable storage unit location. Shall it be a warehouse close to your new NYC home? Or would you consider mini storage New York capacities further from you, if you could get a better deal? If the neighborhood is unfamiliar to you, read up on reviews and comments about the storage company in question.
Then get in touch with the NYC local self storage company and get as much information as you can. Make sure to question every possible detail and term of the services they offer. There are different kinds of public depository facilities in Gotham city, make sure you found the one you need.
Contact the local police department and check whether there were any past incidents involving the storage company or their facilities. We are talking about your valuables here, so you can never be too cautious.
How to find the right self storage New York City location?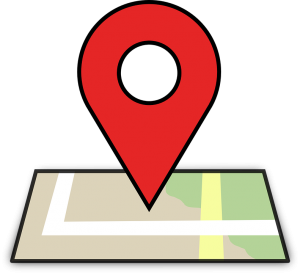 This matter is completely based on your needs. It depends if you want to use the items you store often, or just once in a while. In case you need the stored belongings on a daily basis, there's no question. You must find local storage capacities. Now, it depends if you need mini storage Brooklyn or you perhaps need self-storage Manhattan units. This depends on the volume and the kind of belongings you are renting an NYC local self storage for.
In case you plan only to get rid of the clutter, it is a situation. Then you don't care that much if you're gonna store those items near or far away. Hence, you have much more possibilities to shop for cheap storage NYC solution. In case you have a limited budget for depository units. Or you just don't want to waste your money on such a thing as storing your clutter.
Get to know the details about the NYC local self storage you consider to rent
Again, it depends on your needs how much pieces of information should you collect. If you want only to place the items that don't fit into your new home, you don't need too much data. You would only want to know if the depository is safe. Or if your items will remain undamaged by the rats or the bugs. And that's where the information end in that kind of a need.
On the other hand, if you're looking for New York commercial self-storage units, or you plan to store some items needing special treatment, the things are considerably different. You must know if the storage you consider placing your belongings into satisfies the demands. In terms of climate conditions or special kind of warehouse facilities. The depository for special items needs to be special. It must fulfill the standards, and own a license (if those items are of a kind which demands a special license to be kept).
Contact the proper institutions to check the reliability of the facilities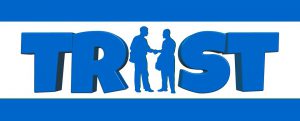 Nevertheless, whatever the kind of self storage units in New York you might need, there are some pieces of information you should check prior to renting them. Such as the reviews, the claims of a fraud or the possibility of the entrance. Plus, you want the storage to be under the security supervision 24/7. There are a lot of depository robberies nowadays. Don't trust your valuables to the storage secured only for one part of the day.
There are different types of institutions where you can check all those details and more. And it is important that it is a secure and quality facility for your belongings.
Decide what type of self storage NY units you need
Deciding on the type of storage you need can help you in making your decision. So take into consideration what you are looking for based on the two types of storage spaces that one can rent in NYC:
Self-storage or mini storage. This would be what you might call short-term storage. It is mainly used for storing belongings that you don't currently need (seasonal equipment etc.) or you don't currently have room for. These types of units have a simple lock and key and you are the only one that has access to them. Given that you are solely responsible, it might be a good idea to have your items insured. Access to the storage depends on the working hours of the facility and you handle all the items in the unit you are renting.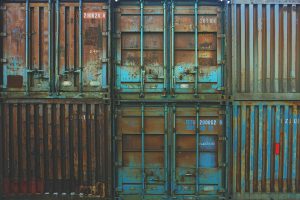 Container storage. Here we have a principle for long-term self storage NYC. Basically, how it works is that you have a representative from the self-service storage New York company stop by to do an estimate. They do an inventory check to determine the volume of your belongings. Based on that they get the picture of the number of containers you need. Those containers are then delivered to your address by the company. With clear instructions in regards to packing. Once packed, the containers are transferred to the storage facility. Access is restricted or limited in these cases.
Special features
Insurance of the possessions being stored. No matter how big or renown the company, it is always important to have insurance. After all, we are talking about you valued possessions here, so all steps need to be taken to ensure the safety of those same items. Get to know what kinds of insurance policies for the stored items there are. Get the picture what suits you the most. And then get the offers, compare them, and purchase the insurance policy. Have a security in case something happens to your belongings while they are stored in self storage units in NYC. 
Additional fees. Go through the contract offered to you and make sure that there are no additional costs to surprise you. In most cases, these would be determined by weight, size or accessibility so pay close attention to those factors. In no case sign a contract without a thorough check of the details. Whatever might seem not understandable enough- ask for an explanation. Your belongings are at stake, don't risk their safety, check on all the details connected to your storage thoroughly.
When considering different options of storage insurance, you might want to watch this video:
Making the decision: which NYC local self-storage to rent
We would highly recommend taking the time to set a meeting with the company representatives to get some face-to-face time. Firstly, this will put a face on the NYC local self storage personnel you are hiring. And secondly – you will get a chance to question everything on the spot in regards to the storage process.
Once all the interviews and house calls have been completed, you should have all you need to make your decision. The final toll should be two or three mini storage New York companies (the less, the better) which fill out all the criteria, out of which there can be only one.
But just to be sure, go through the information gathered and offers made once again. If needed, put them all down on a piece of paper and do a cross-comparison. After all, we are talking about handling your valuables, and nothing can be left to chance.
In any case, we don't doubt you'll find the best self storage New York facility. Only be careful. Don't look only for cheap depot solutions. Be as careful as when hiring cheap moving companies in NYC. Do a thorough research. Take care of safety first, and only then consider the matter of affordability. After all, it is more important to have your items safe, than paying a few dollars more, isn't it?