You decided to move and you don't know where to begin. What you need to know (and you probably already do) is that you need to plan each and every step of this process. This means that you need to pay attention to your time, space and money. All of these are mixed together and depend on each other.  If you plan everything right, you will fit into your initial budget. There are often times when people don't think about some unpredictable costs, and their moving costs go well over their budget limit. That's why you need be thoughtful and thorough to avoid unnecessary moving costs and possible problems. So, to get the precise moving price you need to be very careful and follow our little guide.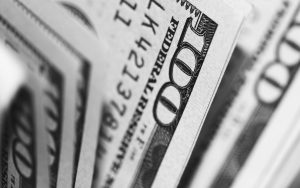 Know who is moving your things
There are companies that will try to trick you, one way or another. That is something that is just the truth. That's why you need to be sure that you are dealing with licensed and insured companies. When choosing a moving company, try not to be attracted by unrealistic offers. Usually, fraudulent companies try to attract customers by offering services at extremely low prices. Of course, not everything that is expensive is good, either, but very low prices are a signal to run away. How to choose affordable movers NYC that will do the job right and give the precise moving price? Check these things:
recommendations – see if your friends, family or co-workers have some experience in moving, so they can recommend or warn you about some company names.
USDOT – you can always check if a company has a dot number issued by the US Department of Transportation. This number allows the government to check and track carriers. You can check that on the Safer website.
online comments and reviews – customers are the best judge. Don't be lazy and search a company's name on Google and see what comments their clients left. This can be really helpful and resourceful sometimes.
After you checked all your options, narrow your choice to 2-4 options.These should be trustworthy companies that fit your budget. Call them, arrange a meeting to get an on-site estimate.
On-site estimate details to get the precise moving price
After you selected your options, you should call them and ask them about their price range and services. However, the estimate they will give you on the phone or via e-mail is just an approximate one. It is definitely not the precise moving price you will pay after the move is finished. So you need to be prepared and know what to ask. First, you should be aware of the factors that will affect the cost. These include:
moving season

– if possible, plan your move in advance and choose the date carefully. If you call a company on a date too close to the moving date, the price will probably be higher. Also, if you want to reduce costs, choose a less-popular moving season for your area.

quantity

– the number and the weight of your items is a huge factor. That's why you need to be detailed and open when getting an on-site estimate. Be ready to show every box/item that needs to be moved, so you can get the precise moving price.

special pieces

– if you have some furniture that needs special attention, let them know immediately. This might include very big, bulky, fragile items like pool tables, pianos, art pieces, etc. Maybe you will need piano moving services from the company, which can affect the price.

Special items like pianos need special services

distance

– the exact distance from your old to your new home is very important. So don't be lazy to show the way where the movers will be going. Also, they need to know if the new/old home has a lot of stairs, is it on a higher floor, etc. All these things can affect the price.

the number of workers

– price will be higher if more people are necessary to work on your move, so be sure to tell the company every detail of your move.
Every on-site estimate usually lasts for about an hour. So, if possible, arrange all the companies to come on the same day. That way, you will be able to compare the prices and services while the information is still fresh in your mind. We also suggest taking notes so it will be easier for you to compare and choose the best company.
Non-binding quote
This kind of an estimate is not the final one. This means that with this quote you will only get an approximate price. An estimate like this is usually lower than the final one, and can sometimes surprise the customers. You need to be very careful when choosing this type of estimate and check every detail of it. Additional services like more furniture, more stairs, etc, can change the price in the end. So we recommend for you to get the other type of the estimate.
Binding quote
This type of the estimate offers no surprises. You will get the final price of all the services and be sure if this really fits your budget. Professional moving and storage NYC company will make an on-site inspection, so make sure to give them all the details. After they calculate the costs, be sure to get the estimate on paper, with all the details of your move. This will serve as a legal document, like a contract, and needs to be signed, so there will be no surprises when you need to pay.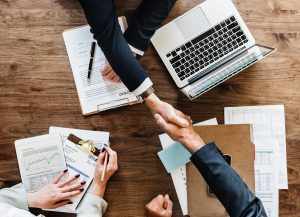 Not-to-exceed quote
This type of estimate is not used very often, but you should ask for it if you are interested. In this case, the final price is fixed and the final price can't go over the set limit. The price can go lower, though. This estimate also needs to be signed and serves as a contract.