If you have decided to move from Brooklyn the first step is choosing among moving services Brooklyn has to offer. You will want to choose the best moving company out there.That is completely normal. Everyone who is moving is looking for reliable and professional movers. Whether you are moving from Brooklyn or any other place you will want to look for the same things in a moving company. You should focus on their reviews, reliability, and price. We are here to help you with some tips on how to hire decent movers. You will discover what to pay attention to and what the right questions you should ask are. You will also discover what to avoid doing when you are hiring movers.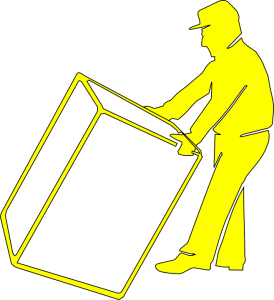 Questions to ask your potential movers when moving from Brooklyn
First of all, you should definitely the movers about their tradition and history. If a moving company has been out there for a long time, it is a good sign. Since they have survived for that long in a very competitive market, they must be good. The other important thing is the experience. If they have been working for ages, they have a lot of valuable experience behind them.
Do they have a license?
It is important that the company is licensed. No matter if it is a moving service in Manhattan, or in Brooklyn, they must have a license. If you are moving to another state you should check if the moving company has the US DOT number. This is a special license number they get from the United States Department of Transportation. You can check if they have a DOT number on an online database. For in-state moving, they need to have a state license.
Are they insured?
If you are checking the license number of a moving company, you can check if they have insurance on the same website. Your movers should never be unlicensed and uninsured. That just stinks of unprofessionalism. They might be just doing moves as a side job. You should also check the homeowners or renters policy and make sure your items are insured. If this is not the case you should get supplemental moving insurance.
Have they won awards?
If the company has won awards and if they have letters of recommendation you should seriously consider hiring them. Companies that are awarded are among the best ones and they have a long line of jobs well done behind them. Reputation is very important.It will save you the effort of looking for too long. You can also check for reviews online. Check Better Business Bureau (BBB), Yelp, or Citysearch. You can contact people who had experience moving from Brooklyn with a certain company.
What is included in the rates?
You should always ask about what the rates include.You will want to know what you are paying for. Your cheap movers NYC, might not be so cheap in the long run. Check the rates and check what they include in the price. Sometimes they will not include gas costs in the price and you will have to pay for gas yourself. Rates vary depending on different factors. For example, moving on a Saturday will be cheaper than moving on a Monday. Ask about the delivery windows and the exact delivery date if you are moving your things across the country or to another country.
How will they organize the move?
Ask the crucial questions about the organizing of the move. You should know if they will wrap and secure your furniture and your belongings. You should also ask about the number of movers in their team. Moreover, you should ask about the on-site estimates. In addition, you should ask how long the move would approximately last and how much they charge for overtime work. You should also ask about some technical details:
Can they deal with high rises and elevators? And remember that in the case of using extra equipment and men cases they will charge extra
Do they measure stairways, elevators, and doorways in advance?
Did they ask you any questions? If they haven't, that is not a good sign.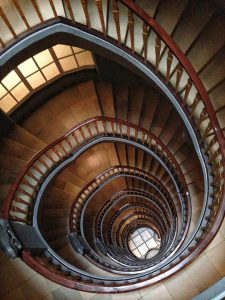 Things to avoid when hiring movers
There are some things you should avoid when you hire movers. For example, you should never make a mistake of not inviting your movers to your home before the move. They should make an estimate and give you a quote based on what they see in your home. It is a good idea to make a household inventory list. This will help your movers know exactly what they are moving. They will more easily estimate how much everything is going to cost.
Not asking about extra costs
You should always ask about the potential extra costs. It is your right to know what you might pay. To keep everything transparent ask the right questions. You should know if they will charge extra for going up and down the stairs.If your building doesn't have an elevator you cannot avoid these extra costs. They might charge you if you can not provide a parking area for the moving truck. If you haven't packed something properly they will have to repack it. They will charge you extra for these packing fees.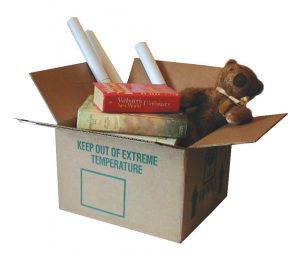 Don't choose a mover only based on the price
You should compare more moving companies, but don't choose the cheapest one. If the price seems extremely cheap something is probably wrong. You could be dealing with rogue movers or scammers. Try and avoid this by all means. You should also consider how long your move is going to last. If it is a short-distance move, you might want to consider hiring a smaller local moving company. However, if you are moving from Brooklyn to another state or to another country this changes. In this case, you should hire a bigger moving company with a good reputation.
We hope these tips will help you find an honest and efficient moving company. Remember that only a reliable moving company is a guarantee that your moving from Brooklyn is a success.