Everybody dreams of living in the Big Apple. It is a city of change, diversity, and culture. However, when it comes to moving from LA to NYC, people wonder is it a good idea, and how different their life would be. These two opposite stars of the country attract people from all over the world, and both of them have some things that people adore. So, what is really a difference? In this guide, you will learn is your life going to be different after moving from LA to NYC, and what you should do for safe and quick relocation.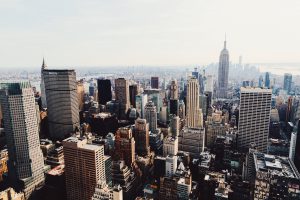 How moving from LA to NYC will make your life different?
Even though you are moving within the borders of the same country, moving from LA to NYC will make some difference to your lifestyle. Here are some of them.
You will walk more
It is no secret that NYC sidewalks are always crowded with people rushing to work, dates, cinema -everywhere. Compared to LA, people walk more in NYC and use more of the public transport. Furthermore, driving a car is not a favorite activity of New Yorkers. The reason is the huge difference between the price of the subway ticket (just a couple of dollars) and a parking spot (25-30$ for just a couple of hours). So when you say "traffic", it means two different things in these cities. In LA, traffic is a lot of cars on the freeway, while in NYC traffic is when a train is held somewhere in the city. So before moving from LA to NYC, you should definitely check NYC public system network and its schedules.
You will not go to the beach that often
We know that in Los Angeles the beach is everything, and it is a huge part of its resident's life. However, the situation is a bit different in New York. There are beaches, but they are definitely not "California dreaming".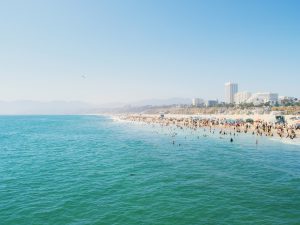 New Yorkers love their community, so you will too!
Even though it may sound surprising, New Yorkers appreciate a strong sense of community. Those busy, fast-walking people will always find time to help out. For New Yorkers, strong local business and helping the locals is a must, while Californians are considered to be focused on themselves.
You will have everything delivered in NYC
Fast delivery is a definitely strong point of New York City. Not only food but everything else. In Los Angeles, it is common to carry your bags from the supermarket, to your fancy car and then home. However, in NYC, with subway, stairs, and walking – delivery is everything. Delivery apps are widely used, and it is amazing!
Moving from LA to NYC – what you need to do before?
Before moving from LA to NYC, there are a couple of things you need to do, and we have a guide for you.
Find a place to live
New York really offers a lot of options, when it comes to choosing a home. You can choose a neighborhood according to your financial and social status. So there is something for everyone – families, singles, artists, entrepreneurs, etc. However, when choosing a home, the best thing is to come and visit NYC, and don't rely on online options only. So make a trip to NYC and go around a couple of neighborhoods, and imagine yourself living there. That is the best way to choose a home that suits you best. Some of the popular options are:
Dumbo – strong tech community, perfect for entrepreneurs;
Battery Park City – amazing place for raising a family;
Tribeca – a safe, luxurious, residential area, home to many celebrities, which tells a lot about it.
Find a job
If you are moving from LA to NYC to find a job, you maybe don't have to do it in advance. But, be sure to have some money saved up, in order to have something to live from until you find a proper job. However, it would be best to browse through some job ads, and maybe make some appointments for jobs that you are going to attend as soon as you move.
On the other hand, if you are moving from LA to NYC along with your own business, consider commercial relocation professionals. They will take care of moving your office safely and quickly, so you can continue working as soon as you get to NYC.
Hire moving professionals
Moving from LA to NYC means moving long distance. Even though it is possible to do it by yourself, it takes a lot of risks. If you have never done it, it can be very tricky. And trust us, you do not want to have any tricky situations when you are moving long distance.  Even if you have relocated before, it is still complicated enough. Therefore do not bother yourself and risk creating unpleasant situations. That's why we advise hiring professional moving and storage companies in New York, to make the process safe and easy. They know how to handle packing and moving your furniture, transporting it, and delivering it to the right place. Moving to a new city, especially New York, requires professional help from experienced movers.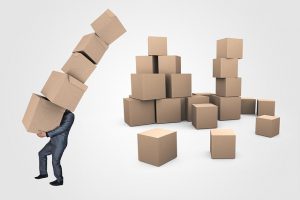 Moving specialty items?
In La, it is common for people to have some special, but usually bulky and fragile items, like pianos, pools, pieces of art. Of course, these are usually your favorites, so you don't want to leave them behind, or sell them. For example, if you are planning on moving your piano to NYC, consider hiring professionals even more seriously. These items, require special packing and transport techniques, so you don't want to risk damaging them while DIYing the moving process.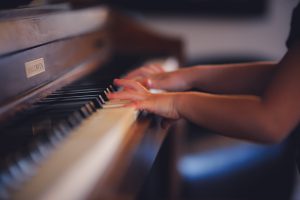 Get to know with the city
You've probably been to New York a couple of times, but it is different from actually living there. Take your time to meet the city and its positive and negative sides. You can do it on foot, by going around your neighborhood, and checking out the restaurants, shops, and offices around your home. You will not find it difficult to meet New Yorkers and maybe make some new friends, too. So, when you've finally made it to the Big Apple – enjoy it!