Initially, in New York, there were dinosaurs. Then a series of gangsters eating spaghetti while Gimme Shelter was playing in the background. Then the Ramones and a little breakdance. And then the City of New York culminated as a gastronomic paradise that smells like a brunch with countless ATMs and all sorts of people on the street. So, if you have just moved to New York or are just visiting, we want to help you discover the oldest neighborhoods in NYC. The text that follows is our recommendation for prime neighborhoods for anyone who is ready to fight cynicism and enjoy the capital of the planet Earth to the fullest. Of course, the city is huge, so this is just our pick to help you know New York a little better. Let's start!
Five main boroughs
The City of New York consists of five areas… That is – boroughs. People call them "boroughs" probably because the first New Yorkers were thinking in the shape of triangles or squares. The most famous one is, of course, Manhattan, whose name comes from Manahat, as the American ancestors called it. Then there is Staten Island named after the Dutch Parliament: Staaten-Generaal.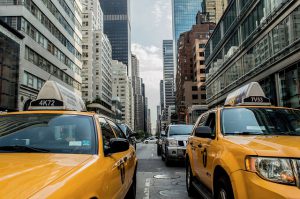 There are also Bronx, Brooklyn, and Queens (named by Queen Katarina, the wife of English King Charles II). And to make the long story short, the boroughs are administrative units that gathered into one city.
Greenwich Village, Manhattan – one of the oldest neighborhoods in NYC 
In short, there is no part of New York that we wouldn't recommend. Probably you can bypass the Upper East Side and West Side because they are extremely expensive places that are actually nothing more than "nice". Except maybe for the excursion to the Central Park – you definitely need to watch the Association of dancers on roller skates.
So our first pick is Greenwich Village, which is certainly special. Often referred to by locals as simply the Village, this neighborhood lays on the west side of Lower Manhattan. Back in the days, it was an artists' haven, the Bohemian capital and the core of the LGBT movement. Different than anything other in New York, Village has its own charm and charisma that will captivate your heart. However, this area is really interesting for anyone who has an artistic taste. So if you are considering moving to Manhattan, listen to what professional movers Manhattan recommends. And Greenwich is probably your best choice if you are into old, historical boroughs.
Sugar Hill – the sweet spot for the high class
Sugar Hill is also in Manhattan, and this is a historic district in the northern part of the Hamilton Heights section of the Harlem neighborhood. And you have to visit Harlem because this is the place to see. And Sugar Hill is its finest part. It got its name when the area became a well-liked place for wealthy African Americans to live during the Harlem Renaissance.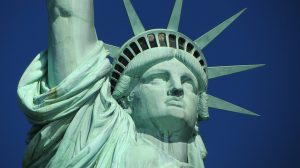 Many popular people lived here, such as W. E. B. Du Bois, Thurgood Marshall, Adam Clayton Powell Jr., Duke Ellington, Cab Calloway, Walter Francis White, Roy Wilkins etc. But what is special is Sugar's architecture. Little is to say that it is breathtaking and has a major cultural influence on the whole city. That's why Sugar Hill can be a real hidden gem when it comes to choosing a place to live. Brooklyn is often related to Sugar Hill in terms of similar vibe. And whether you are moving from Manhattan to Brooklyn or vice versa, you should always consider hiring professional movers to help you.
Park Slope – the green oasis in the heart of NY 
When talking about the oldest neighborhoods in NYC, we just have to mention Park Slope. A down-to-earth, residential neighborhood in Brooklyn that is popular mainly because of its inhabitants: young entrepreneurs and hipster families. And its name tells you all: it's a green oasis in the New York City jungle.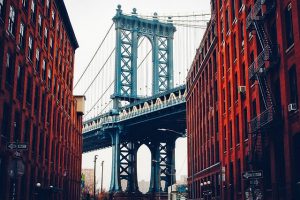 There is the Prospect Park with its Zoo, a Brooklyn's only forest, Lakeside and a beach for dogs where you can take your pet for a swim. There are also a lot of free events and concerts that brings David Byrne, Chaka Khan, and Talib Kweli to Park Slope. All in all, it's an easygoing borough that creates the magic of NYC. And if you like the idea of a Park Slope apartment, you can learn how to make your home more zen. Everyone will enjoy that.
Jackson Heights: the home to garden homes
If you are wondering why do people move to suburban neighborhoods Jackson Heights is one of the reasons why. Located in Queens, it's a neighborhood in the northwestern portion of the borough. And it is one of the rare boroughs that kept its charm to the fullest. As one of the oldest neighborhoods in NYC, Jackson Heights introduced garden homes into a neighborhood. This type of an apartment has direct access to a backyard or garden at the ground floor and it is often surrounded by lawns and trees. One more thing that is interesting is that one real estate firm, the Queensboro Corporation, built the whole Jackson Heights area. Besides this, there are a large number of really cool places to eat here, so be sure to check them out.
All in all, you learned that the oldest neighborhoods in NYC are pretty hype, trendy areas despite their age. And yes, the City of New York is not just fun and gastronomic pleasures. It's a place with a great history with all the fame and glory that goes with it. And it's a place worth exploring – by foot, just looking at its amazing buildings. So grab a map and go enjoy the vibe.