If you have decided to move abroad from NYC you should know that it is a big step. It is also an expensive endeavor. First of all, you should start off by choosing the best one among the international moving companies NYC has to offer. Hiring good movers is the most important step. You can already suppose that moving abroad doesn't come cheap at all. It is an expensive investment and you will want to save some money wherever you can. We are going to give you some tips and tricks on how to move abroad on a budget. We will also suggest some of the cheapest destinations you can move to.
How to save money and move abroad on a budget
So we will give you some ideas on how to save some money and how to move abroad on a budget. These are some tips and tricks that will definitely come in handy. So first of all, if you can choose, always choose sea freight instead of air freight. If you can choose an international shipping option it is always best to choose the waves. The sailing mileage is more affordable. For just a fraction of the price, you will be able to load and transport much more when sailing. For example, if you are moving a one bedroom apartment abroad it will be almost 50% cheaper to send it by sea than by air. However, you can fly something in two to three days, but shipping your possessions in a container ship can take up to a month. But think of the money you are going to save.
Try groupage shipments
If you don't have a lot of things to move you might end up with a half-empty container. This is just a waste of money.However, there is a solution. You can try group shipments.This means that you can share your container with someone. Also, if you are not transporting more than 20 cubic meters you should opt for less than full container load, rather than the full container load.This will save you money.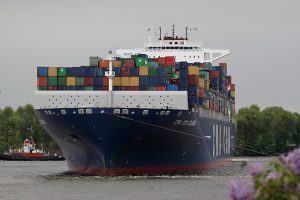 Plan everything in time
You should not wait for last minute booking of any kind.If you do this you will lose a ton of money. If you know when you want to move you should book your shipping in advance. When you leave this for last minute you will have to fly everything for a crazy price or wait forever before your container arrives. If you apply for any papers in a short notice you will have to pay larger sums of money. So, apply for visas, work permits and pet passports in time. Statistics say that you should buy plane tickets seven weeks in advance for short-haul flights and eighteen weeks in advance for long-haul flights. Sunday is the best day to book and buy plane tickets. If you subscribe to JacksFlightClub and Hitlist you will get e-mails notifications about cheap plane flights.
Sell the things you will not need
Every move is a chance to get rid of unnecessary things and to get better organized. Moving a lot of things will cost you more and this is frustrating. If you want to move abroad on a budget you should get rid of all of the things you will not need. For example, if you are moving to a hot country, you will not actually need all of those winter clothes. You can sell your stuff on e-Bay. This is a great way to earn money you can use to cover some moving expenses. 
Sort out your taxes and open an international bank account
You should inform your government that you are going to move abroad. Sort out your taxes before you move, if you don't do this you might end up paying taxes in two countries.Now, that is a money wasting nightmare. Moreover, forget about your old bank account.You should open an international bank account to avoid those expensive transfer fees and exchange rate fluctuations. The benefits of an international bank account are
You can hold  different currencies at the same time, so you will not have to convert your money
These accounts have low fees and good exchange rates
Find an affordable moving company
There are so many international movers to choose from these days. Try to find the most affordable movers NYC has. Ask around with friends and colleagues. Google is your friend, so try to gather as many information and details as you can. Pay attention to company reviews and ask about discounts.
Move to a cheap country
If you want to move abroad on a budget you should choose a cheap country to move to.This will save you a lot of money in the long run. We are going to suggest the three cheapest countries you can move to.
Lisbon in Portugal
Lisbon is a beautiful city with wonderful landmarks. It is one of the cheapest cities in Western Europe. You will enjoy a perfect climate and cheap prices. You can live a comfortable life and pay for lodging, food and more for just around $1 300 a month. If you want to buy a place to live a 538-square-foot apartment costs only $90 000.

Cali in Colombia
This city is a top cheapest city for a good reason. A couple can live here for only $987 a month. The price includes the rent. Real estate is crazily cheap. For only $45,100, you can afford to buy a three-bedroom, two-bath apartment in the best location. Not to mention that the people are very polite and hospitable. The city is also very safe now.
Santo Domingo in the Dominican Republic
Santo Domingo is the capital of Dominican Republic. If you move here you will have a year-round lifelong vacation.Doesn't that sound just perfect? This is a heaven for tourists so you can enjoy five-star restaurants and great shopping malls.You will also love the carnival. The cost of living here for a couple is $1,450 a month including rent and food.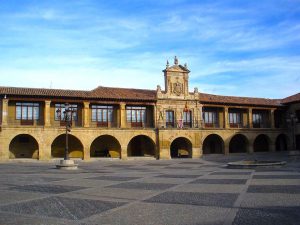 So we hope we have given you some useful tips and for your move abroad on a budget. If you stick to our advice, find cheap movers NYC has and maybe choose one of the cheapest destinations, you will definitely save some bucks.