It can be very hard to find short-term housing. This is true for many cities but in Brooklyn, you will not have much trouble. There are many options for short-term housing in Brooklyn. In this article, we will show you how to find short-term housing at this great location. You will reduce this hard task to a very simple one if you follow the steps we will show you and if you consider the locations we will mention.
Brooklyn is a great location
Brooklyn is one of the five New York's boroughs. It has a population about 2650000, and it's the most populated district in New York. If you are looking for a great location for your short-term housing Brooklyn is the perfect place worth moving to.  Brooklyn has several bridge connections with other boroughs. It has bridge connections with Manhattan across the east river, and across the Verrazano Narrows Bridge with Staten Island. Brooklyn has 71 miles of land and 26 square miles of water. With the highly beneficial location and large population, you could find an easily short-term place for living. There are rentable homes in all neighborhoods of Brooklyn, and it's on you to choose the right one.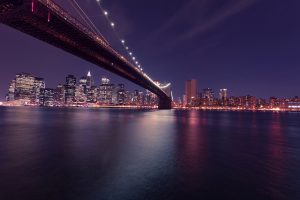 Airbnb is a great way to find short-term housing in Brooklyn
This is an amazing website that will help you find short-term housing in Brooklyn. It will provide you with many options for short-term housing since there are many rentals. The good thing about Airbnb rentals is that they rent similarly to a hotel room so you do not need to worry about any long-term contracts. Since the way, these apartments are rented most people who rent them for a day or a week, but there are people who have a monthly rate which is very helpful. On this site, you will be able to see the reviews and check the prices. You will also be able to contact the renters to get more details or even negotiate a better price with them. Once you find the right place for you can save money on moving with cheap moving boxes Brooklyn.

Find a place you can share on Craigslist
If you live alone and you need short-term housing there are even more options for you. You can browse through Craigslist and check if some people are looking for a roommate. This is a great way to find short-term housing in Brooklyn with a very affordable price. One important thing about this option is that you need to be aware of scammers. They are not that common but it is always better to be safe than sorry. If you are not living alone you can always find an apartment for a family. Craigslist also provides this option so you should definitely consider checking here.
Find an agent
Well, some renters and landlords do not list their apartments online. This is why you should contact a rental or moving agent that can help you find the right short-term housing in Brooklyn. This is a bit pricey so if you are tight on budget you should keep this as last resort. Even with a large budget, you should definitely ask about any broker fees. Once they find you the apartment for you-you should ask them to put you in contact with the owner and you are done. These agents might find you the right moving company that can provide you with tips for moving. If you need such services to check the top Brooklyn movers and storage.
Long-Term Stay Hotels
If everything else fails you can always look for a hotel. There are many hotels that will provide you with short-term housing in Brooklyn. When you book a room be sure to check if there is any long-term rate rather than daily rate. There are many benefits of short-term housing in a hotel even though it is pricey. Most hotels will accept pets. Sometimes there is weekly or even daily housekeeping, which is a huge help. You might even be able to use a gym. Another benefit is that you get free breakfast or coffee which is an amazing deal if you have the budget.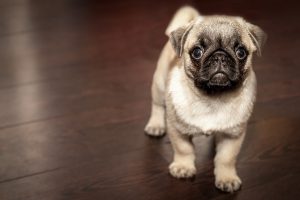 Ask people you know
If you know a friend from Brooklyn or even better a cousin that lives there this is a great option. You should just ask if they have some space and you found your short-term housing in Brooklyn. You should ask everyone you know if they know someone that might rent an apartment in Brooklyn. This might be better than any options that are mentioned above. The more people you ask the bigger your chances are. If you have a large friend group on Facebook or any other social media you can also ask here. On Facebook, there are also groups that can provide you with the information you need.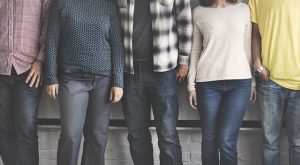 It is hard to find short-term housing sometimes. Especially if it is on short notice. But if you follow our advice it will be a piece of cake to find short-term housing in Brooklyn that is right for you. This will save you a lot of time which is the most important resource. We wish this article has helped you find short-term housing so you have an easier transition to a new place or stay somewhere for a smaller amount of time.