Europe and the USA are two entirely different continents. They differ in many aspects and interior design is just one of them. But let us for a moment imagine you were able to incorporate European apartment decoration ideas into your American home. Not only would you adore spending time in your stylish home, but you would also be envied by your neighbors and all of those who stepped foot into your home. To get a taste of the European lifestyle, you don't have to hire international moving companies NYC to move you all the way to Europe. All you need is this article, and you will have no problems feeling feel like you were located somewhere on the Old Continent.
When thinking about European apartment decoration ideas, one always thinks about France!
French architecture is truly something amazing. France is the favorite country of so many people precisely because it possesses charm like no other country in the world. Intrigue, mystery, and romance are three qualities you would use to describe an image that pops into your head when thinking about a typical Parisian apartment. How nice would it be to feel like the view of the Eiffel Tower awaits if you peek through the window? Well, while you might not be able to marvel at the beauty of the river Seine and the Eiffel Tower from your small Brooklyn apartment, rest assured you can decorate it in a typical French manner.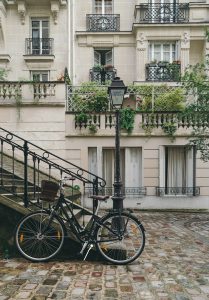 The makings of a typical apartment in Paris
To imitate the French look is easy. All you need are some tips from us, your faithful Big Apple Movers NYC, that will help you incorporate the basis of Parisian apartments into your own home. Beware, as you might have to do some digging for some of the items on our list!
The accent color in every room in Paris is black. This does not mean that you should paint your walls black, far from it. It means that you should find painted wood furniture, picture frames or fabrics in dark colors and place them in your apartment.
While you might not be able to see typical Parisian landmarks, you can still introduce them to your home. Posters, pictures, postcards, paintings or sepia-toned photos are a perfect way for bringing Paris closer to home.
There is no reason for you to try and match the furniture in your room. Minimalistic and contemporary are not two words you would use to describe an apartment in Paris, so trying to create such a room is not one of our European apartment decoration ideas – at least, it is not if you want to recreate a French room.
It's all about the fabrics! Damask, brocade, velvet, and silk are fabrics typical for an apartment in Paris, so make sure you find a way for introducing these fabrics to your NYC apartment.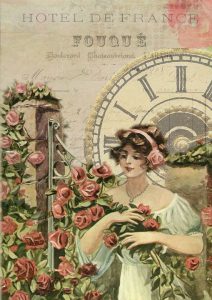 Add a decadent vanity table
Europe is an Old Continent. In the days of yore, every house where nobles were residing had a vanity table. Luckily, today you don't need to have more than $200 on your bank account to be able to afford one. If you want to feel like a noblewoman in the 18th Century, go and buy a vanity table. You can decorate it with mirrors, lighting, perfume bottles and makeup of choice. You will love living in a loft in NYC that seems like a portal to different times in a completely different place.
Buy dark or gold draperies
Have you ever visited some European castle? If you have, we can bet that you saw a lot of luxurious draperies, that seemed to be incredibly tall. And yes, gold draperies are an integral part of European castles. But there is no reason why you can't live like royalty in the 21st Century. Of course, you will have to adjust the length of the draperies to your windows. They may not look as luxurious and grand as in places where windows are twice as tall, but they are certainly one of the best and easiest European apartment decoration ideas! And in case you want to stay true to that impressive look, consider moving from an apartment to a house. A house will give you opportunities to remodel as you wish, and change the things you don't like.
Opt for gentle colors
While European rooms can sometimes be vibrant and extreme, at other times they are completely gentle and in beige colors. If you want to create a room with a soothing feeling, you should opt for gentle colors. Whether you paint your walls in blush pink or beige or buy furniture in those notes, there is only one thing that matters – that nothing in your apartment is extreme and pompous. We can promise you that you will create a room you will love being in, relaxing with your family and friends or by yourself!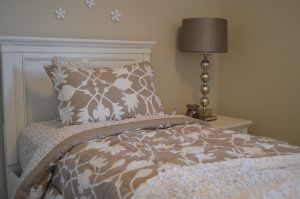 You need some art
Europe is the birthplace of many great artists. It could be that that is the reason why the Europeans are enamored with art. If you are looking for the best European apartment decoration ideas, all you need are a few pieces of art. Your paintings don't necessarily have to be expensive. We all know what the economy is like today; so no one expects you to buy a Monet any time soon. You can buy some paintings from local artists as well and still create a luxurious look. In case you find a person that is selling an entire art collection and you don't know how to transport it all in one trip, not to worry. That is what professional fine arts movers are here for – to help you move your masterpieces and finally see that European look in your home!
The conclusion
Whether you want to create a room like the ones in Paris, or you want to keep it more low-key, there is not a shortage of European apartment decoration ideas. It is up to you to decide the one to opt for. Just remember – there is no need to spend a lot of money. Sometimes, thrift stores have everything you are looking for.