Want to hire professional Brooklyn movers for your relocation? You should know that there are different kinds of moving services in Brooklyn. Brooklyn is part of New York City, and that is one of the most expensive cities in the world. You want your Brooklyn moving company to be professional and affordable? Comparing New York boroughs, Brooklyn would be among the most affordable for many things. Therefore, the Brookly movers are most likely to be less expensive than those in other boroughs of New York. Big Apple Movers NYC are here to provide the best quality of moving services in New York for you. Helping you move quality, safe and on a budget.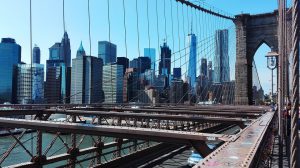 But that doesn't mean that all relocation experts in Kings County are cheap Brooklyn movers. Neither it means they are cheaper than every other NY mover. It means that you have better chances to find affordable Brooklyn movers and storage companies rather than in Manhattan or other New York boroughs. But you need to be focused on your goal. Put an effort in finding a Brooklyn mover to move on a budget. And be careful, pay attention to fraudulent Brooklyn movers and packers offering low-quality moving services.
Why is hiring moving professionals in Brooklyn for your NY relocation a smart move?
The relocation seems like a lot of fun. But it is far from that. Moving is actually one of the top stressing episodes in life. You can make moving to Brooklyn less stressful and more enjoyable if you choose professionals for Brooklyn move. Don't bother collecting all the equipment, supplies and know-how for such an adventure. There are professionals owning it, and making your NY move an affordable and safe venture. Much safer than if you would undertake it by yourself.
Brooklyn moving and storage companies make your NYC move stress-free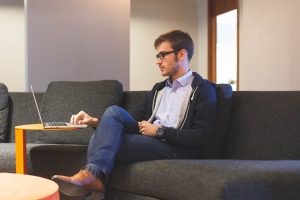 Relocating to New York City can either be scary or the best thing you will ever do in your life. It can be scary both for your career and yourself. We all know that moving is a very stressful experience. Before hiring a Brooklyn, NY movers that suit you, you will probably ask yourself so many questions and do a lot of research. That is exactly the reason we are here – to support you and try to help you. We want to stick up for you so you can come up with the best decision if you are moving to Brooklyn. And all this without too much of moving stress and tension. Believe it or not, there are things you can do to make your relocation a positive experience. We are here to make your move to this New York City borough easier and stress-free.
You can start by reading moving reviews of moving companies in Brooklyn. Research your moving company in advance. Booking with a safer relocation provider will guarantee a stress-free moving experience for you and your family. Pick a couple of moving companies with good moving reviews and reputation. Having movers do all the work takes away so much of moving stress and it is definitely worth it.
You will avoid moving scams and frauds only if you hire reliable home moving experts in Brooklyn
A moving scam is a broad term for fraudulent activities by a moving company. They use unlawful tactics to get more money from their customers in a cunning way. It's all about the money, of course. The better you understand the different types of moving scams, the more protected you will stay from moving company frauds. And those scams could really hurt your moving budget. You must be smart and start with the preparations for your NYC move the moment you decide to move. Moving services NYC are probably the first thing you should ensure. Doing a thorough research and putting quite an effort in it. Because, in case you don't, you could become a victim of a moving scam, or your belongings could be ruined.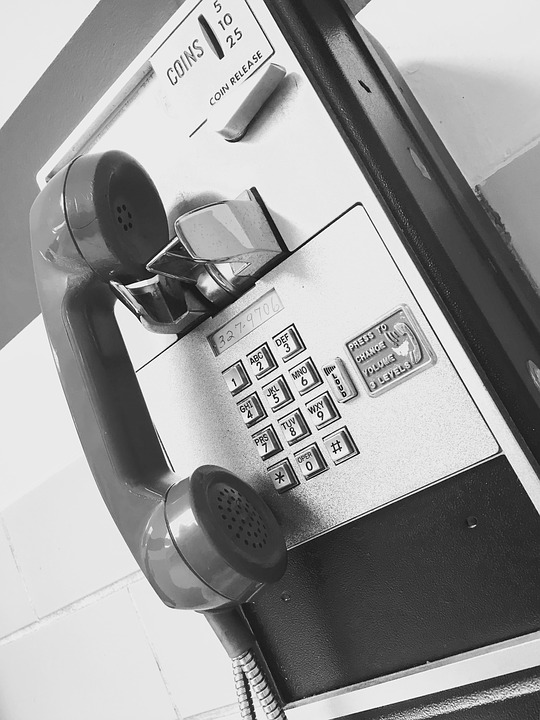 How to stay out of fraudulent Brooklyn movers?
If you are moving to Brooklyn that is great and probably one of the best decisions in your life, but making a NY move and knowing how to avoid moving scams is even better. You must be well informed and prepared. That is why in this article we offered you some useful advice for your relocation to Brooklyn. By knowing these red flags beforehand you can avoid the possibility of dealing with a rogue mover altogether. We hope we could help you at least just a bit.
Detect a fraudulent moving company by these signs:
Unprofessional phone behavior – When you call a moving company, the person answering the phone should be professional and polite. Be cautious if he uses a generic greeting, such as "Movers" or "Moving Company" rather than mentioning the company name.
False moving reviews and fake certifications – Dishonest Brooklyn moving companies know how important the initial research is when people are looking for a moving company. Because of that, they want to make their own employees leave positive comments about the company itself. The point is to fool more customers that they are a top-notch moving company.
They demand large deposits – Reputable moving companies will not demand cash or large deposits in advance. In most cases, you pay the mover the agreed amount after the delivery of your goods. So, be extremely cautious if a mover wants your money before they have delivered your items to your home. That demand may be a sign of fraudulent activity.
Your items held as a hostage – The worst case scenario when you deal with dishonest movers is to have your goods held hostage. The mover will force you to pay to have your belongings back. Things could get even worse if some of your goods are expensive or valuable items. Then, the fake movers could just disappear without a trace.
Brooklyn relocation professionals packing & unpacking moving services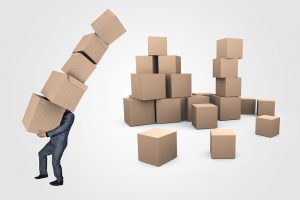 Our NYC packers and movers offer all sorts of help during your relocation in New York. We realize how tight the schedules of our clients are. They were tight even decades ago. And that is nothing with the fast life we are living today. Especially in Big Apple. This is why so many people cannot take too many days off from their work even during the relocation. But, there is no reason to worry. Big Apple Movers NYC are there for you to step in with professional packing services for this part of your NYC move too. We offer to pack all of your items or to help you with the packing of the items very difficult to pack properly.
Plus, after we transported and delivered your items to your new NYC home, we offer to unpack your belongings. And we offer our NYC packing and unpacking services at a very affordable price. (Of course, the packing and unpacking help we offer comes together with the disassembly and reassembly) So there is no need to bother to pack and unpack yourself. Particularly if you need to work tomorrow, or the day after that. Stay fresh and let our packing and moving experts conduct moving services NYC relocation requires. We do everything fast and quality and everything will be over before you know!
Top 10 reasons to hire professional Brooklyn movers
Hiring a professional Brooklyn moving company to assist with your relocation can result in a smooth and stress-free moving experience. If you are thinking about hiring Brooklyn movers licensed for NY relocation, the following are a few reasons to hire professionals to help with your move.
Reliability

A professional Kings County moving company will often be the most reliable option, rather than attempting to move with the help of friends and family. Professional movers go through rigorous training to learn the best moving techniques so that they can move your household safe.

Accountability

A professional NY mover will be held accountable for your move. It will work to ensure that all of your belongings arrive at your new Brooklyn home safely. Relocating without the help of experienced movers gives you the responsibility of seeing that all of your belongings arrive without harm. This can result in added stress during your move.

Efficiency

Professional movers Brooklyn company will be more efficient at handling large items such as furniture or heavy NYC moving boxes during your move. They'll also be able to more efficiently transfer all of your belongings to the truck and, later, into your doorstep.

No heavy lifting- Brooklyn moving professionals do that for you

Without proper training, heavy lifting can lead to back strain and other health-related issues. You can avoid all heavy lifting during your move if you hire a professional moving company to assist you with the moving process.

All of your belongings arrive safely to your new destination in Brooklyn without spending hours tracking each individual box or item in your home

Fast NY move

A professional NY mover will be able to give you a date and time that you can expect all of your possessions to arrive at your new Brooklyn home. Many companies pride themselves on punctuality, professional service, and by finding a good mover, you can facilitate and simplify the moving process. Not to mention, they can squeeze your couch through that staircase much more quickly than you can!

No difficulties

If you've considered asking friends or family to help you move, it's important to understand the risks and hassles that go along with that. Packing your whole house with the help of a few friends will be more challenging than if you hired professional movers to pack your moving boxes for Brooklyn relocation and transport them safely to your new home in Kings County.

Professional Brooklyn movers have the experience

Experience counts in moving. An experienced mover will be able to address any concerns that you have and provide a fast, safe and effective Brooklyn moving experience for you.

Safety

Hiring an expert moving company often results in a much safer moving process. Experienced professionals understand how to transport items that you may not – load and unload boxes, pack a lamp properly and wrap your mattress safely. To eliminate or reduce damage to your belongings, they use the right materials throughout the move.

Professional Inventory Process

Taking inventory of all of the items in your home can be a daunting task. However, a professional moving company can handle that for you. This will help to ensure that all of your belongings arrive safely to your new destination in Brooklyn without spending hours tracking each individual box or item in your home.

Peace of mind

Planning a move can be an overwhelming and stressful experience. Professional Brooklyn movers understand the best ways to navigate the roads and how to handle your belongings. Keeping them safe and protected. Knowing that your possessions are in safe hands will help to free your mind on moving day.
Things professional-trained Kings County movers can assist with:
Expertly packing belongings – Just because you have time to pack doesn't always mean that you should. Professional Brooklyn movers have training and skills to pack your belongings in the correct way. This means that damage to belongings is minimized and space is optimized, which will ultimately save you time and money. Most experts also offer unpacking services, which gives you more time to focus on other aspects of moving to Brooklyn.
Driving in a new NY borough – Driving a large moving truck when you have limited experience is difficult enough. Even more, having to navigate unfamiliar streets in Brooklyn in a massive vehicle can present a real and dangerous challenge. Let professionals transport your things safely and quickly. That way, you only need to worry about getting yourself and your family to your new Brooklyn home.
Providing storage services –

Reliable and reputable professional NY movers have storage units

Sometimes the moving process doesn't go as planned. When moving to Brooklyn, logistics can get complicated and the move may be unexpectedly delayed. Don't be left in a new city unsure of how to store your possessions. Professional Brooklyn movers have access to storage units and can help you get the best rates for short-term rentals. We anyway come to your home, load your belongings into the moving truck, and move them to the delivery address. The delivery address is the address you set. It may be your new Brooklyn home, or it could be our NYC storage facilities.
Make a Brooklyn move with the help of Big Apple Movers NYC
It doesn't matter if you're moving internationally, across the country or a few miles down the highway.  Big Apple Movers NYC moving and storage company has the experience and training to make it easy. Our professional Brooklyn movers are experts in their field. And many people say they enjoyed using our services. That means the stress of moving from city to city is taken on by us. You can spend time adjusting to your new Brooklyn home.