Over the past few years, the number of environmentally friendly people has gone up. You hear about "going green" and "eco-friendly" in the news and read about it on the internet. The thing is, you still don't know how to take part in it. Because of that, we quickly forget about this idea since most of us think it takes a lot of money to make your home eco-friendly. But don't give up just yet! The most important thing is to understand that everyone can contribute and make a difference. Everyone can take small steps in changing their lifestyle and helping our planet.
Being environmentally active doesn't have to be hard. There are a ton of easy and cheap solutions which will not just reduce your carbon footprint but will also lower your water and electrical bills. With our help, you will find out how to make a personal contribution to saving our mother Earth. If you do it right, it can also save you some money. And, there are a lot of different ways to save money in the Big Apple. This is just one of them. Therefore, here are our best tips for making your NYC home more eco-friendly.
Manage your heat loss
The change to your NYC home doesn't have to be big. You can make a small adjustment in just one room or you can make the entire home more sustainable. If you are searching for a way to cut down on your electrical bills, we have some good advice. First of all, you will need to manage your heat loss in order to make your home eco-friendly.
During cold months, a lot of heat escapes through exterior walls. This happens because most homes are under-insulated, so you will need to give your home a better heat flow resistance. If done right, insulation will last for a lifetime. And good insulation means you will be using as little energy as possible. After a few years, you will be glad to have a well-insulated home, as you will see that it pays off.
Let's not forget about the heat control system. Installing it in your home can save you a lot of money and it will make your home eco-friendly. Some of us think it is cheaper if we leave the heat on low for the whole day, but that is a myth. Instead, install this system with timer and thermostat and it will allow you to set the exact time when you want your heat to be turned on or off.
Replace old light bulbs
Intense light bulbs are one of the reasons why your energy bills are high. Stop using them and swap them with energy efficient light bulbs, like LEDs. They use much less electricity and also last longer, so you won't be spending your money on replacing them regularly. If you think all LEDs give off a blue-based light and you don't like that, just ask for the ones that emit yellow-based light. And even though you have installed LEDs in your home, don't forget to turn off the lights in every room you do not use. You can also take part in an annual event called Earth hour, to celebrate sustainability and show your support for everyone who is trying to help our planet.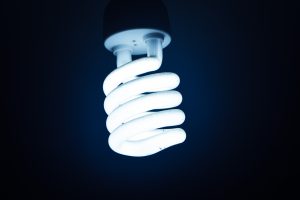 Don`t let a drop of water go to waste
Water is the driving force of nature, so you'll need to get more serious about it if you want to make your NYC home environmentally friendly. Let's learn how we can cut down on our water usage.
Fix leaking pipes. Search for any existent leaks in your home and fix them as soon as you can.
Showers, not baths. Baths require much bigger water consumption than taking a shower. Take short showers and reconsider installing a low-flow shower head to make your home eco-friendly.
Don't run your dishwasher when it is only half full.
Turn off the tap. A lot of us leave the tap on until we don't finish brushing our teeth. If you are doing it for two minutes, as recommended, think how much water you have used up for no reason. Rather than doing this, turn off the tap and just turn it on to rinse.

Whether you are washing your hands or brushing your teeth, don't forget to turn off the tap.
Green cleaning
It is time for you to ditch harsh chemical cleaners and replace them with the non-toxic ones. Chemical cleaners can cause different health problems and also pollute your environment. Try to find the alternative in nature-friendly shops or make your own. Some of the all-purpose cleaners are already in our homes – baking soda, white vinegar, borax, lemons…
While you clean, gather the things you won't need anymore. If you want to make your home eco-friendly, think about if you can use these items. Some of them you can reuse, some you can recycle, donate or sell. Before making that decision, start grouping your stuff and put them in a box. In an eco-friendly manner, there is no need for you to buy cardboard boxes. Instead, check for free cardboard boxes NYC and get them.
If you decide to put some of your stuff aside because you still think you'll need them one day, or maybe you are having trouble recycling or selling them, you will need a place for keeping them safe. You don't have a garage or an additional space to keep your belongings but want to store them in a safe place? The best option for you is to consider cheap storage NYC, and you will fix this problem in no time.
Plant to make your home eco-friendly
The idea is to go green, literally. Want to improve air quality in your home? Then consider buying houseplants for your home. They are a perfect roommate- they can improve air circulation in your home and are also decorative. If you have a backyard, plant some trees. Trees can make your yard more private and can be useful during hot months. They provide a nice shade and can reduce the amount of energy you usually spend to cool your place. Go green can turn out to be one of the best spring landscaping ideas for your yard. You can be environmentally active and also have a beautiful yard.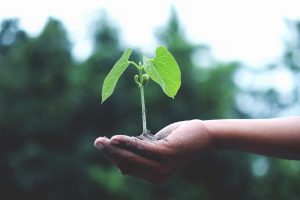 Hopefully, now you feel ready to fight for our planet and make your home eco-friendly. And, we wholeheartedly support you and join in on your fight!