The decision to move never comes easy. There are countless factors to consider – time, cost, hiring a mover, finding a new place, packing up the old place etc. The list never ends. An additional concern is what happens if that new Manhattan apartment or Brooklyn house can't fit all the things you have? Well, that's where the need for renting a cheap storage NYC comes in as a solution.
No matter if you are looking to save space or need an archive for work-related paperwork and documents, renting a storage unit is always a viable option. Going into this topic, you might be lost at first. This is why you have us to guide you through the research process. It all comes down to several simple steps. Starting from size and requirements and all the way to security and price.
Finding affordable yet reliable storage units in NYC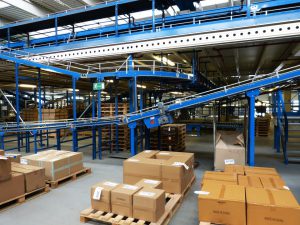 There are always those belongings that you have an emotional bond with. Whether we're talking about remnants from the past or more recent gifts that carry certain memories which you want to keep close by – storage units pose a convenient option of keeping them safe.
Deciding to move to New York or relocate within it won't always go as planned. Especially if you don't hire movers NYC to help you with the relocation. When you take your budget into consideration, that new residence you are moving to might not be as large as the current one is. So some of those prized possessions might not be able to fit. And this is why cheap storage NYC can play an important role. It is an efficient way of securing those precious items until you can find a place for them in your new Big Apple home.
Finding the ideal unit for your needs
Before making a decision on renting out a depository, you must know what you are looking for. There are different types of depositories in New York City. They differ in size, location, and climate condition. The kind of depository units you search for influences the price. So there are some facts you need to consider and prepare for:
First, take care of reliability, and then search for cheap solutions

The purpose of the storage. The size and location of storage differ depending on whether you are using it for moving purposes or i.e. to store valuables in order to save space. Having an idea of what shall you use storage facilities for is crucial. It directly influences what cheap storage NYC actually means for your particular need.

Residential or commercial depots? If you're in the middle of moving, you should look for a large temporary depository space. With probably no demands for climate control. Being that you are going to store personal possessions. Otherwise, if you need commercial low-cost storage NYC, you might have special requirements regarding the climate or some special condition your products or raw materials need to be kept in. The depository you need is a special kind, adjusted to your needs. Plus it should be measured based on the items you need to be stored. You should know the estimated cost.
Temporary or long term depot? Temporary depot used for the purpose of moving can be located pretty much anywhere. Given that you will be hiring a moving company to handle transportation. Long-term depot should be located nearby. Since you will be going back and forth to take and leave items. Based on the space and need for them. Especially when we're talking about the commercial repository.
What do you intend to use the New York's depot for?
The kind of items you plan on storing in some depository directly influences the location, the size and the type of the NYC depository you should be looking for. Do you need to use all those items on a daily basis, or just once in a while? The location depends on this very much. Given that you could choose cheaper warehouse units in further location for those items you don't need often. Or you would be forced to pick a repository which is somewhere near you, and by that possibly pay a little more for that facility.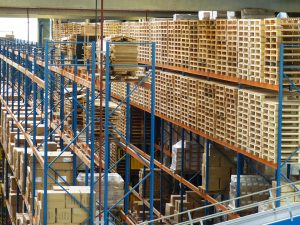 The number and the volume of the belongings you need the depository for are what influences the size of it. Cheap self-storage units New York could do the job for you. In case you are in a need of finding the place to store home belongings you rarely use, but still, need to keep. They are by far the most affordable solution for you. Cheap 24-hour access storage New York would be perfect if you need those items all the time. This way you could be paying a little more. But you would have an unlimited access to your items!
On the other hand, it is very important what type of storehouse your items demand. Can they be put in open storage capacities, do they need to be in a closed facility, or they perhaps need special climate-controlled storage. When looking for a cheap storage NYC, the term 'cheap' may vary for different kinds of items, as we said before. So have a good evaluation of what are you searching for, so you could know what is the best cheap storage unit in New York for you.
Units for personal or business use?
Personal use means storing your belongings for the purpose of moving or for saving space. These kinds of NYC storehouse facilities are commonly cheaper and easier to find. Because you probably don't have demands for special conditions. Or for the location of the capacity. All you care about is the size. You want all your belongings to fit the warehouse. So talking about cheap storage NYC, when discussing residential storage units, it is quite easy to find. You can opt to place your items near and pay a few dollars more, or you can go further and find more affordable NYC cheap storage units. Besides, you can also choose to use full-service storage or New York self-storage facilities. It all determines the price.
For business users, it is quite more complicated to find the suitable depot. Depending on the special requirements the items might demand. For example, if you are gonna store the perishable raw materials, you need safe storage, with completely controlled climate. If this is the case, it might be challenging but not impossible to find cheap New York City storage. But in case you search to store the products only to keep them safe, but with no special treatment needed, you have a much bigger variety of depositories to choose from. This way, an option of finding a cheap storage NYC is much more achievable.
For how long do you need to use the facilities?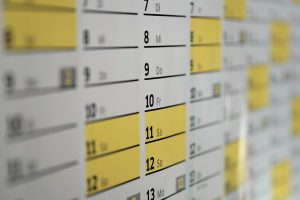 Short-term New York City storage facilities are made mostly for personal use. They guarantee for your belongings safety for a short period of time. Hence, the price for them is more affordable and it is easier to find cheap NYC storage deals. Besides this, it is much easier to negotiate the price, being there's no much to negotiate about.
On the other hand, when it comes to long-term storehouse solutions, the situation is different. There are mostly warehouse capacities meant for different kinds of special needs different sorts of items should require. In accordance with this, there is much space for negotiations. The fewer demands you have regarding the way your belongings will be stored, the better the chances to reach the goal of keeping your items in low-cost storage facilities in New York. The opposite is also true. The more demands the higher the price. Just like with everything else in your life. 
Hiring a cheap storage NYC company
Once you've seen the affordable storage units New York has to offer, the steps you need to take are like looking at moving companies:
Check the reliability of chosen storage facilities in NYC by doing a background check. It means to check the licenses for NYC storage units. Find out if they can keep the kind of items you need to store. And to check the reviews by previous customers,

Compare the prices for storage services offered by New York moving companies. Have the storage companies assess your belongings. This will give them an estimate of containers/units you will need and help them arrange the most suitable ones. Discuss if they can provide packing supplies and packing services and how much they charge for it.
Hire one of those storage companies offering the most for the price you set. It is important that you make sure that all of your belonging are insured while in storage. Also, insist on a written contract with the storage company you are hiring. Only the signed deal in writing is what the storage company in NYC must stand behind in front of the law. Everything you agree verbally is unprovable and hence means nothing.
Packing your items for storage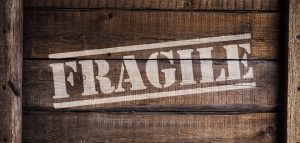 To begin with, we warmly advise that you check whether there are things not even worth storing. Once you de-clutter and sort out which items are going in your new place and which items are going to have to sit out for a while, you'll need to have them packed properly in order to organize and save storage space. You should do this in order to save money. Because if you hire a storage company to do that instead, it will be hard to get out with a cheap storage NYC solution.
Time to get your hands on the packaging supplies. You should already have packing material left over from the move. But even if you don't, you'll be able to purchase these types of materials at any local supermarket. Here's a checklist of supplies you should make sure to get:
Boxes– and these should be of similar sizes. Boxes with dividers are desirable for bottles and glasses, while original boxes are ideal for appliances and quite time-saving. If you have any furniture, disassemble it so that it can all fit in one box.
Tape and markers– essential for the packing process.
Newspaper– basic first step protection for all those fragile items.
Bubble wrap– great for those belonging that need special care in regards to protection.
You could think this is a quite the obligation. And we agree that it can be a challenging decision. When it comes to affordability vs. quality, nothing is easy. But if you do you research right and follow your gut feeling, you will find the best solution possible – guaranteed. Good luck!