Moving is a process that requires a great deal of support and attention to detail. You may decide to try and carry out your moving tasks all by yourself. This is something that you surely can complete by yourself. However, moving is an energy-draining process as well. Therefore, it is a good idea to seek help from cross country movers. Having professional long distance movers NYC by your side is going to mean that you have done everything in your powers to make sure that your cross country move will be completed with ease. Big Apple Moving and Storage is the professional moving company that you should turn to help. We have been in this business long enough and have the means and knowledge to ensure a safe transition of your and your belongings. Therefore, waste no time, but get in touch with us right away!
Why choose Big Apple Moving and Storage?
Moving across the country can be complicated. Therefore, we decided to offer our customers get additional moving services for the portion of the expected price.
Therefore, we invested in a wide variety of resources aimed at making this daunting task as seamless and safe as possible. Our broad moving network ranges from coast to coast. Also, it assists families and businesses to move across the country conveniently and painlessly every single day. Our professional and experienced moving team uses top of the line moving equipment to provide our customers with secure and efficient moving solutions that will accommodate your transition and provide you with a smooth, comfortable moving process. Therefore, Big Apple Movers should be your first choice for cross country movers. So give us a call as soon as you decide to move!
What can the best cross country movers provide you with?
Big Apple Moving and Storage provide the highest quality of moving service. Furthermore, we offer an assortment of moving options NYC available to ease the process for customers in the midst of a cross country move. We will always consider your satisfaction our top priority, and you can count on us to go above and beyond to meet your particular requirements. Let us handle everything from packing to crating, and take advantage of one of our wide-ranging, customized moving packages to handle the hassle for you as much as possible.
Our comprehensive, full-service cross country moving services include:
Fragile item packing and unpacking,
Crating and uncrating services for custom items,
Junk removal,
Storage,
Custom moving for large or delicate items such as pianos, and much more.
Leave it to us to handle all of your moving needs in a professional and well-organized fashion.
Choose the movers with experience – the cross country movers Big Apple Moving and Storage
Our experienced cross country moving team has been efficiently and professionally accommodating moves for over 38 years. Throughout our career have had nothing other than happy, satisfied customers. So, we are proud to be considered industry leaders in all things related to cross country movers. Big Apple Moving is committed to meeting the specific needs of every single customer and making their moving experience as pleasant as possible. Our high ratings and enthusiastic testimonials are a clear indicator of many years of reliability and professionalism. We will always go the extra mile for the satisfaction of our peers.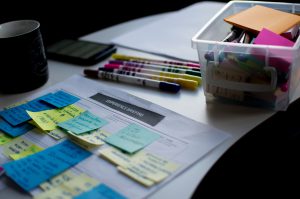 Therefore, make sure to contact us as soon as you decide to move!
The most popular services that cross country movers offer
Now feels like the best moment to get you familiar with the most popular services that we, Big Apple Moving and Storage, as the best cross country movers NYC, can offer to complete in your stead. Still, you should know that there is much more that we can do for you. However, given the limited space, we can only cover so many moving services.
Following are the most common moving services that our teams of cross country movers perform:
Residential moving
Commercial moving
Storage NYC
Let's take a more detailed look at each of these.
Residential moving
One of the most basic services in the moving industry represents residential moving NYC. This is how moving companies enter the industry. Some of them fail, while others make it through. We here at Big Apple Moving and Storage not only prospered but we went on to become one of the most respected cross country movers in the state. Therefore, if you need help with a relocation in New York City or in the state of New York in general, make sure to get in touch with us. Still, you should know why we are so special.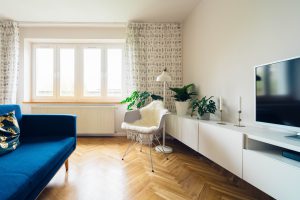 The true value of choosing Big Apple Moving and Storage to take care of your move lies in the fact that not only do we have the knowledge and the tools of the trade needed to take care of your move, but we also have the understanding of why people look for moving help in the first place.
The true reason why cross country movers exist is the fact that all of us are eager to complete the moving process as quickly as possible. After all, this process is what affects everyone involved in it, not only the person organizing it. Therefore, for example, in the case that you are looking to relocate with your family, you know that it is also you kids who will be affected by this change. What Big Apple Moving and Storage brings to the table is feeling of security. With us around, you can be sure that your move will be swift and efficient. Therefore, your family will be spared of endless issues that can follow any move.
So, stop what you are doing and call us. Have us around as soon as possible to help you with planning your residential move!
Commercial moving
One the other side of the specter, we have the commercial moving process. 
Commercial moving is far more complex than residential moving. After all, companies are always bigger and have more belongings that need relocating. Additionally, even the items that need transporting and installing are far different. With all IT equipment that corporations use nowadays, it is important to make sure that all of them make it through the move secure.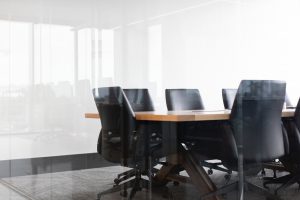 Big Apple Moving and Storage is a moving company that understands how moving process can affect a business. Relocation is the time of turbulence and uncertainty. Even the employees and their families will feel the changes taking place. Usually, they will get their own ideas about what to think about everything. Ultimately, productivity can suffer.
In order to make sure that your company is back to competitive self as soon as possible, you should make sure to call the Big Apple Moving and Storage as soon as possible. We will come and provide you with a free moving estimate in the shortest timeframe possible. And that is exactly what we are going to do with your move. We will relocate your company in record time!
Storage service NYC
Cross country movers can always transport all of its customers' belongings at once. However, sometimes, the customers like leaving some of their belongings behind. It gives them the opportunity to settle in before they have to deal with all of their items.
Storage service NYC is the best thing to reach out for in this case. Storage units come in many different shapes and size. Also, some of them allow you to adjust the temperature and the humidity inside. In the case that you might want to store fine art in a storage unit, this is an important perk to insist on. Big Apple Moving and Storage can provide you with a lot of amenities in terms of storage units characteristics. All that you need to do is to give us a call. Decide what you need storing and we will make sure to provide you with the most affordable option.
Conclusion
There are many cross country movers out there. However, there are few like Big Apple Moving and Storage. If you are looking to relocate cross country without having to deal with any kind of issues, give us a call now! The sooner you do it, the simple will your move be!

Hi, I was very happy with your service and extremely pleased that they stayed within the time framed quoted. Thanks again and I will recommend you to friends~ Best, Tracey Heyboer.
-Tracey Heyboer

The guys you sent me were awesome, I was extremely impressed by their work ethic and great attitude. If i know anyone who needs to move, I'm definitely going to recommend your company. Thanks again Miguel.
-Miguel Pires

Everyone who I dealt with was courteous and on top of things. The crew that came out was on time and friendly but professional. They went out of their way, especially in helping pack the storage unit at the destination -- while staying within the estimated time. Thanks again. I would use you again in the future, and if given the opportunity, give a positive reference.
-Stephen Parkert

Hello, Big Apple moving was very helpful and patient with all my questions and phone calls. I was somewhat nervous about the entire process, but Denise was very reassuring and always returned my calls promptly. I would highly recommend Big Apple moving & storage!!!. The entire crew was great from the moment they came to pack to the end result of deliverance. They were very professional, nice and fun!! They took all the stress and pressure off that can occur from moving. Great group of guys!!
-Barbara Salvatoriello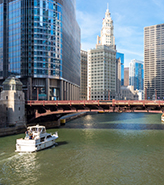 LOCAL MOVING
Moving within NYC? You're in luck – local moves are our specialty, and we excel at them. Our first-rate customer service and affordable prices are available to you at all times to accommodate any and all of your local moving needs.
Read More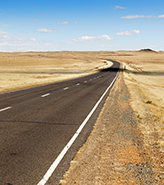 LONG DISTANCE
Moving across the state can be a daunting experience – put your mind at ease by leaving everything to our meticulously screened, highly qualified long distance movers.
Read More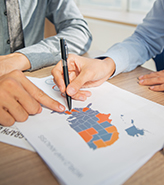 INTERSTATE
Even across state lines, you can count on us to provide you with the guaranteed on-time pick-ups and delivery we are famous for. We're proud to offer you interstate moving services of unmatched quality, at competitive prices.
Read More
UNBEATABLE PRICES
UPFRONT PRICES - NO HIDDEN FEES
Hidden fees are the bane of every moving experience. We will never surprise you with any added costs, and our unbeatable prices will always remain precisely as stated. We will work with you to devise a customized plan, no matter your budget or constraints, and our goal is to provide you with the options you need to make your moving process as comfortable and affordable as possible.
ONLINE QUOTE
SATISFACTION GUARANTEE
YOUR SATISFACTION IS GUARANTEED
At Big Apple Moving & Storage, we pride ourselves with unmatched quality service and customer satisfaction rate – our services are always delivered with the utmost courtesy and highest professional standards, or your money back, guaranteed. Whether you are scheduling a move or simply seeking information, our helpful, supportive staff will do whatever in their power to provide you with whatever information you require, and assist you in planning a smooth, hassle-free enjoyable moving experience.
READ MORE