Moving New Yorkers Since 1979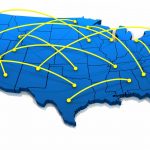 Moving across the country can be complicated, which is why we provide a wide variety of resources aimed at making this daunting task as seamless and safe as possible. Our broad moving network ranges from coast to coast and assists families and businesses move across the country conveniently and painlessly every single day. Our professional and experienced moving team uses top of the line moving equipment to provide our customers with secure and efficient moving solutions that will accommodate your transition and provide you with a smooth, comfortable moving process. Big Apple movers should be your first choice, so give us a call as soon as you decide to move!
Cross Country Movers of Choice
Big Apple provides the highest quality of service, as well as an assortment of moving options available to ease the process for customers in the midst of a cross country move. We will always consider your satisfaction our top priority, and you can count on us to go above and beyond to meet your particular requirements. Let us handle everything from packing to crating, and take advantage of one of our wide-ranging, customized moving packages to handle the hassle for you as much as possible.
Our comprehensive, full-service cross country moving services include fragile item packing and unpacking, crating and uncrating services for custom items, junk removal, storage, custom moving for large or delicate items such as pianos, and much more. Leave it to us to handle all of your moving needs in a professional and well-organized fashion.
Cross Country Movers with Experience
Our experienced cross country moving team has been efficiently and professionally accommodating moves for over 38 years of happy, satisfied customers, and we are proud to be considered industry leaders in all things related to long-distance relocation across the country. Big Apple movers are committed to meeting the specific needs of every single customer and making their moving experience as pleasant as possible. Our high ratings and enthusiastic testimonials are a clear indicator of many years of reliability and professionalism, and we will always go the extra mile for the satisfaction of our customers. Contact us to get a free quote!

Hi, I was very happy with your service and extremely pleased that they stayed within the time framed quoted. Thanks again and I will recommend you to friends~ Best, Tracey Heyboer.
-Tracey Heyboer

The guys you sent me were awesome, I was extremely impressed by their work ethic and great attitude. If i know anyone who needs to move, I'm definitely going to recommend your company. Thanks again Miguel.
-Miguel Pires

Everyone who I dealt with was courteous and on top of things. The crew that came out was on time and friendly but professional. They went out of their way, especially in helping pack the storage unit at the destination -- while staying within the estimated time. Thanks again. I would use you again in the future, and if given the opportunity, give a positive reference.
-Stephen Parkert

Hello, Big Apple moving was very helpful and patient with all my questions and phone calls. I was somewhat nervous about the entire process, but Denise was very reassuring and always returned my calls promptly. I would highly recommend Big Apple moving & storage!!!. The entire crew was great from the moment they came to pack to the end result of deliverance. They were very professional, nice and fun!! They took all the stress and pressure off that can occur from moving. Great group of guys!!
-Barbara Salvatoriello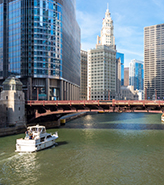 LOCAL MOVING
Moving within NYC? You're in luck – local moves are our specialty, and we excel at them. Our first-rate customer service and affordable prices are available to you at all times to accommodate any and all of your local moving needs.
Read More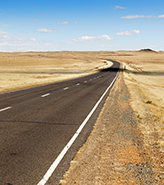 LONG DISTANCE
Moving across the state can be a daunting experience – put your mind at ease by leaving everything to our meticulously screened, highly qualified long distance movers.
Read More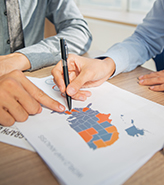 INTERSTATE
Even across state lines, you can count on us to provide you with the guaranteed on-time pick-ups and delivery we are famous for. We're proud to offer you interstate moving services of unmatched quality, at competitive prices.
Read More
UNBEATABLE PRICES
UPFRONT PRICES - NO HIDDEN FEES
Hidden fees are the bane of every moving experience. We will never surprise you with any added costs, and our unbeatable prices will always remain precisely as stated. We will work with you to devise a customized plan, no matter your budget or constraints, and our goal is to provide you with the options you need to make your moving process as comfortable and affordable as possible.
ONLINE QUOTE
SATISFACTION GUARANTEE
YOUR SATISFACTION IS GUARANTEED
At Big Apple Moving & Storage, we pride ourselves with unmatched quality service and customer satisfaction rate – our services are always delivered with the utmost courtesy and highest professional standards, or your money back, guaranteed. Whether you are scheduling a move or simply seeking information, our helpful, supportive staff will do whatever in their power to provide you with whatever information you require, and assist you in planning a smooth, hassle-free enjoyable moving experience.
READ MORE