Stating that moving is an expensive process would be quite the understatement. Claiming that moving to New York is cheap could be considered the understatement of the year. Which is why it is so important to do your homework and calculate the NYC moving cost before sailing into moving company waters. If you look at estimates from the Census Bureau, more than 36 million Americans relocate each year, and the average person will move nearly 12 times during their lifetime, which is a lot if we're being honest. And given the financial toll it takes on your budget, you need to cut costs on every corner. Which is why our NYC moving professionals are here to offer you an insight into NYC movers negotiation talks and realization.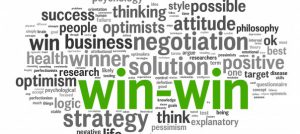 NYC movers negotiation 101 tutorial
Getting the best deal on the moving services and saving on professional movers is a significant accomplishment when organizing a household move. Relocating happens to be a very expensive undertaking and negotiating for a better deal and cheaper moving costs may be beneficial for you. There are several criteria that influence the overall cost of your relocation to New York:
Use of professional movers vs. rental truck vs. friends with pickups
Moving distance covered 
Need for packing supplies and extra moving services
Size/weight of the household moved
season of the year
If you want to put your negotiating skills to the test, you should know that moving companies' rates are usually not firmly established and that difficult to influence. Besides, you have nothing to lose if you try to lower the price of moving services.
Avoid scams during NYC movers negotiation
Getting a reasonable price is great – but so is making sure that you are getting quality service. That is why you need to consider the New York mover you are looking to hire for your relocation. A good rating is formed by happy and satisfied customers which mean positive reviews. This is why you need to read some reviews first.
Stay away from extremely low moving quotes and suspicious companies. Conduct a background check on every moving company so as to identify their business goals and policy. The unusually low moving estimate should be considered as one of several warning signs of a moving scam.
Cross compare cost estimates before going through NYC movers negotiation
Hiring a top-rated relocation company in New York will help you reduce inevitable stress that comes with moving house. But what if the cost of their services is holding you back from making the right decision?
Yes, moving can be quite the expense, but the good news is that moving rates will vary from mover to mover (especially in a deep pond that is NYC) even when your moving parameters remain the same. And this basically means that before you take a stand in your NYC mover negotiation, understand what you have been offered first.
To work out the best deal for a moving service, start by getting and comparing at least 3 estimates from licensed and accredited professional moving companies. Request in-house estimates from moving experts. This is done to guarantee that the written estimate you receive will be as close to the final bill as possible. Keep in mind that the more estimates you have from movers, the larger your bargaining power is.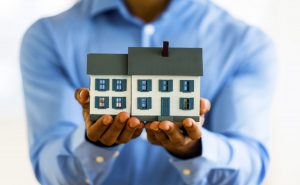 Consider additional costs before getting deep into NYC movers negotiation
While you're getting the moving estimates, address the following pointers to eliminate potential last-minute moving company fees and charges:
Determine the nature of extra services that you will need from your movers. The majority of those charges for additional services are negotiable. So go through each one with the moving company and see whether you really need to use them. Your mover will be motivated to lower their prices if you give up on any of the offered extra services. After all – less work for them.
Decide on the task of packing/unpacking – will it come to you or your movers. Best case scenario – a beneficial joint effort where you will pack up all your stuff except large furniture, heavy appliances and specialty items. This will save you money while still ensuring ultimate protection for your most prized possessions.
Discuss any additional charges that could increase the moving expenses even more. You might not believe the unplanned fees your NYC mover could charge you for. From extra fees for loading/unloading the moving truck to disassembling/re-assembling some of your furniture pieces. Make sure to negotiate these terms with the moving company you choose before the actual moving day.
Time to put your NYC movers negotiation skills to the test
Can you negotiate with moving companies? Absolutely! Once you gathered moving quotes from different reputable New York moving companies, time to take advantage of those same quotes. The goal – to get the best deal possible for yourself. Here are some tactical scenarios to help you understand and negotiate a lower price with your moving company.
Playing the competitor card
Under normal circumstances, the majority of moving companies would rather lower the price they have quoted you than to lose your business to their competitors. Unless you're right in the middle of the moving season, use this as bargaining leverage.
By this point,you should already have a mover that you've got your eye on hiring. If that professional NYC moving company has offered you the best price, then you have little to worry about. If not, contact the company to inform them that you were offered a lower price by their competitors. Give them your lowest bid and ask them if they would be willing to:
price-match or
outbid the competitors.
If they are serious about securing you as a customer, they will try to do so.
Going with the fearless "I've got nothing to lose attitude"
It never hurts to negotiate with movers simply because you've got nothing to lose. The key to a successful NYC movers negotiation is to reach an arrangement that will be beneficial to both parties. You need to be open to certain compromises and flexible about some of the relocation terms (booking early, choosing a good moving date). In that case there won't be a single reason for the relocation company not to meet you half-way.
Taking the indecisive and insecure stand to reel them in
In case the mover is unwilling to lower its original price, try negotiating again in a day or two. The reason? You may contact another moving representative who may be more willing to accept your terms. Or maybe he might at least offer you a price discount that will be closer to your wishes.
Just remember that even when if cannot get the price down – the quality of the service is more important. Better to pay an average price for quality moving rather than get the lowest possible quote and risk having a disastrous moving experience.