Packing your entire place on a short notice might seem terrifying to you. You need to take care of all the important things and the clock just keeps ticking. No matter what your reasons are for packing in a hurry, you need to calm yourself down. There is no time for panic, your NYC move awaits! It is not an impossible mission to pack your entire apartment in 24 hours. Trust us, New Yorkers do it all the time. All you need is a little help from the side, quick thinking, and efficiency. And of course, our step-by-step guide that makes any problem solvable. Here is how to get everything ready for your move in less than a day.
Make an early start
If you want to win this race, you will need to get up early and start packing as soon as you finish your breakfast. While you are drinking your cup of coffee, make a list of the important things you'll need to do. You don't have to write everything down, just the crucial ones. Sometimes, not planning your move can lead to expensive mistakes but the goal is to have a cheap NYC move. Packing in a hurry doesn't leave you with much time for thinking. So, no panicking and no overthinking things. Take a deep breath and let's get to work!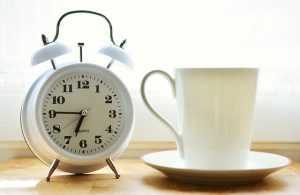 Recruit your friends
In order to pack everything you own in less than a day, you will need all the help you can get. Aside from the family members, gather your friends, too. You can make small teams, each with a different task. This way you will get things done faster. For example, tasks can include packing breakables, moving heavy items, stacking boxes, organizing stuff and so on. Incorporate your youngest family members in packing. They will feel good knowing you trust their decisions. Also, having your loved ones by your side will make you a little less panicky and a little more productive.
Get creative with packing materials
Before you start packing your stuff, you will need wrapping materials and different sized containers. When you have a lot of time to pack, you can think of where to get your packing material, choose the right size of moving boxes and pack everything ahead. But when you want to pack your entire apartment in 24 hours, you won't have that luxury. You will need to use everything you already have in your home. Sure, there are a few boxes, but you will need more. Use your suitcases, laundry basket, garbage trash, and pillowcases as containers for your belongings. For wrapping your delicate items you can use towels, clothes, blankets and so on. You can use almost anything you own, just be creative enough.
Focus on one room at a time
If you don't want to end up with a chaos in every room, you will need to work on one room at a time. This will help you focus more on the things you want to have in your new home and you won't feel as overwhelmed. Also, give yourself time limitations for packing. For example, try to pack your living room in 2 hours, kitchen in 3 hours and so on. Your time limitation should be based on the number of belongings you have in that room. Only after you pack every single item in a room you can proceed to the next one. Learning how to manage your time can help with a lot of things, not just with packing in a hurry.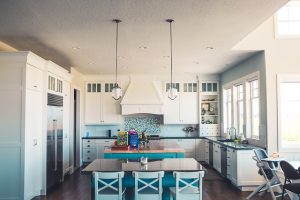 Pack quickly and efficiently
When you find yourself in this kind of situation, going for a premium packing services NYC might be the right thing to do. But if you want to pack everything by yourself, you should follow these tips to make it a lot easier.
Pack fragile items first. It would be ideal to pack them in advance, but if you can't to that, make them your number one priority. Don't forget to wrap them in your clothes or blankets in order to prevent unwanted damages.
Label every box. You will thank yourself for doing this when you have to unpack your moving boxes. You can also use different colors for different rooms.
Keep your clothes on hangers. Since you want to pack your entire apartment in 24 hours you won't have the time to perfectly fold your clothes. Instead of doing this, keep them on hangers, fold them in half and pack in your boxes or suitcases.
Purge while you pack. You won't need everything you own in your new home. And fewer items means you will have less to pack. As you move through your home put your unwanted items on a toss or a donate pile. Also, offer your friends the first dibs on any of these items.
Make short breaks
Packing in a hurry doesn't mean you will have to work without getting any break. We all need our rest. Since you are already with your favorite people, here is an idea! Empty your fridge and make small, tasty snacks for everyone. You won't be bringing your groceries to the new home, so why not get rid of them in the best way possible?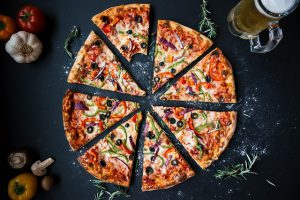 Hire professionals to pack your entire apartment in 24 hours
If you are still wondering whether you can pack your entire apartment in 24 hours, think no more! Save yourself the trouble of packing in a hurry and hire expert Manhattan movers. Apart from getting the job done in time, they can provide you with other quality services. The best thing is – you won't need to do a thing! Let the professionals do their magic while you start exploring your new neighborhood. NYC offers you many opportunities, try to embrace them all.