If they are not moving by themselves and not using DIY tips, people consider hiring a professional moving company to deal with the relocation of their households. Moving for the first time, and moving generally if you're not experienced, can be more difficult if you don't know your rights and responsibilities when you move. Although this may sound boring and unnecessary, accidents and bad situations often occur, and you know the famous statement: better safe than sorry! If you are curious to find out everything about this topic, you can read "Your Rights and Responsibilities When You Move", a booklet prepared by the Federal Motor Carrier and Safety Administration to explain to customers what are their rights and what they can expect from hiring professional movers. Consider moving with your family soon? Take a look at Brooklyn moving quote and get to know your rights when you move.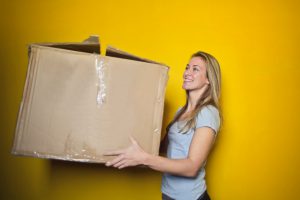 The most important information summary
Many people who move for the first time or do not have the experience, seek to know important information. If you want to know Your Rights and Responsibilities When You Move, before we go to details, we'll give you a short summary of the most important things, according to a booklet we mention in the beginning, stated by Federal Law. They are: 
Movers must give written 

estimates

.

 

Movers may give binding estimates.

 

Non-binding estimates are not always accurate; actual charges may exceed the estimate.

 

If your mover provides you (or someone representing you) with any partially complete document for your signature. You should verify the document is as complete as possible before signing it. Make sure the document contains all relevant shipping information, except the actual shipment weight

.

 

You

have the right to

request from your mover the availability of guaranteed pickup and delivery dates

.

 

You have the right to ask mover

, and request an explanation of the difference between valuation and actual 

insurance

.

 
Choosing a

professional moving company
The first to know among main rights and responsibilities when you move is to choose a reliable and licensed moving company. If you want to stay safe and don't risk, don't hire a company with day laborers or contract suspicious employees. They usually don't have any insurance. In case some injury happens you need to pay for it. Besides, they are not professionals and don't know how to deal with equipment properly. Which can lead to damaging and losing your items? Before you choose one, have at least three moving companies evaluate the items being moved and provide a detailed estimate. Check for their registration and license and make sure to read feedbacks from other users. If you're looking for a reliable moving company to relocate your household check amazing services from Big Apple Movers NYC and relocate without stress.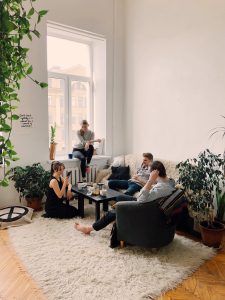 Rights and responsibilities when you move: Checking your
i
nventory
Before making a definitive moving start, check you must know rights and responsibilities. You do not want to risk it. Local movers usually don't take an inventory of your items. But full-service movers will normally write an inventory of the items being moved before loading the items on the delivery vehicle. This means you will walk with the mover through your house and place a numbered sticker on each item being moved and provide a description. The description refers to the current condition and preexisting damage to that item if such exist. Your responsibility here is to make sure your mover wrote detailed and correct information about your items. In case the descriptions of items are unclear or not correct, ask for clarification before the items are moved. And don't forget to get a copy of the inventory list and contract for your records. 
Estimates and

contract
Your rights and responsibilities when you move refer also to estimates. The licensed moving company need to provide a cost estimate to you based on several things. The first one is the type of relocation. Local movers are typically charged on an hourly basis. These charges are subject to the number of mover's personnel provided and a minimum charge. This means you should ask your movers about the price by the hour. Distance movers charge with a base on distance, and weight of the shipment. There are also some additional charges if the movers do services such as packing and unpacking if they move specific items such as piano or safes if they need to carry items upstairs and other. Before you sign a contract you should know your mover must supply an estimate and contract, in writing. The contract must possess a signature by both parties. Also, be aware of the risks of hiring cheap movers.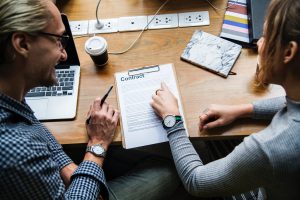 Rights and responsibilities when you move:
Liability for Loss/Damage
When it comes to rights and responsibilities when you move, people are usually concerned about liability for losing and damaging their items. Your right is to know that moving companies require and assume some basic liability. By carrying legal liability valuation and insurance coverage. Professional movers need to offer you moving insurance. They must provide motor vehicle coverage, including combined bodily injury and property damage liability coverage, according to law. The law provides for a limitation on the release of the mover's liability for the value of a shipper's goods at a rate not less than 60 cents per pound, per article. And that's the basic moving insurance. If you want more protection for your items you can choose between full value protection and third party options. When you file a claim under full value protection, your movers have three options for fulfilling a claim.
Packing

your household
It's important to know your rights and responsibilities when you move, especially before you start to pack your household. Why is this important? It's because most moving companies don't allow you insurance if you pack things by yourself. If you want to have moving insurance, you should let a moving company does the packing. Not to stay in doubt, ask your mover if a do-it-yourself packing guide is available. If it's not and your movers have to pack your household, this will be done before the moving day, or on the last day, if it's about last-minute moving. You have the right to know that delays can occur. Your responsibility is to, before you sign the packing order, check if all items you want to be move are ready for packing.  When looking to save more on your budget make sure to investigate properly. Investigate when is the cheapest time to relocate.