Are you thrilled by the idea of moving to your new NYC home? Can't wait to start with exploring the Big Apple? However, you will first need to deal with certain things before your anticipated relocation. Planning, organizing, finding the perfect movers, picking the right date… And the list goes on. But where should you start? The right answer is – with picking the date that will work the best for your relocation. You will need to decide whether you should move before winter comes or during the cold months. If this decision seems hard for you, maybe we can help with solving your dilemma.
More than half of the Americans want to stay away from relocation during the winter. And there are a lot of reasons why moving in this particular time of the year can make your relocation exhausting. As you keep reading, you will learn the pros of moving during warmer months, which will help you decide if that is something you will want to do.
Weather
When planning your move, you will most definitely want the weather to be on your side. This is number one reason why you should consider to move before winter comes. During winter, you will need to pick the date of your move carefully. This decision needs to be based on regular checking of a local forecast. You don't want a storm or blizzard to ruin the day of your relocation. But no matter how cautious you are, weather can be very unpredictable. Even if you are only moving from Brooklyn to Manhattan, bad weather conditions can make you postpone your relocation. In order to have a safe one, you need to be ready for this scenario.
On the other hand, moving during warmer months means you won't have to deal with this big problem. There is nothing that can ruin your move. The only thing you will need to take care of is to protect yourself from the Sun if you are moving during summer.
No need for shoveling if you move before winter comes
Since we are already talking about the weather conditions, there is one more thing you'll need to know about moving during winter. The chance of snowing on the date of your relocation is high. Which means your driveways and porches will be covered in snow and ice. In order to safely move your boxes, you will need to clean them first. Also, you will need to do it a day before your move and watch for the new snowfall.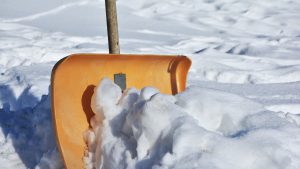 When you move before winter comes, the only thing that can ruin your relocation is rain. But that is nothing comparing to the ice and snow. Not to forget that without ice, the risk of hurting yourself is a lot lower. You will need to be very serious about avoiding injuries while relocating.
Lighter clothes
There is nothing worse when you have to move your moving boxes while you are in big and bulky clothes. And if you dress lighter during the cold months, there is a chance you'll catch a cold. On the other hand, moving during spring or summer gives you a chance to wear lighter clothes. This will make getting the job done a lot easier.
Even though you are dressed properly, don't forget about your pets! Whether you are moving during hot or cold months, you will need to find the best tips for moving with a pet. Think about your and your pet's safety in order to have a  stressfree relocation.
Ideal conditions for a yard sale
If you are planning your relocation, first you will need to decide which things you won't be needing in your new NYC home. Packing all of your belongings might be overwhelming and emotional for you. This is why the best option for you will be hiring professionals like packing NYC. They will safely pack your items, including the fragile ones. But before that, you will need to separate the unwanted items from the ones you want in your new home. And to do that, you'll need help. So, gather your family and do this task together. After that, you can organize together a yard sale for getting rid of them.
In order to have a great yard sale, you will need perfect weather conditions. No one will come to your yard sale if it is snowing or raining outside. This is another reason why you should consider to move before winter comes.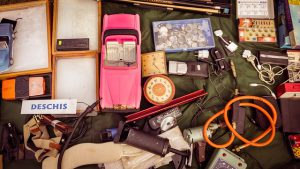 Easier school transition
If you have kids, the best option for you will be to avoid moving during winter. Preferably, try to move to NYC during summer. This way, your relocation will be over before their first day of school. Moving during summer will give them enough time to get used to the new environment and will also help them make some friends before the start of the new school year.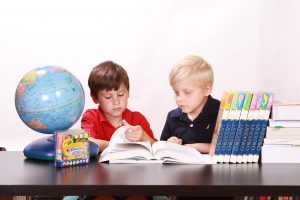 Things to know when moving during summer
Even though we are advising you to move during warmer months, there are a few things you'll need to be aware. Moving during summer isn't as easy as you think. Here are the things you will need to take care of.
Start early. If you plan to move during summer, try to start early in the day in order to avoid being outside at high temperatures.
Stay hydrated. You will need to drink a lot of water. And don't forget to buy water for your movers or friends who are helping you.
Wear hats and sunglasses. Protect your family members and yourself from the Sun.
Don't forget about sunscreen! You will need to take care of yourself, so wear sunscreen even if it is early in the morning.
Moving before winter comes might be more expensive. Since this is a busy season for movers, their services can be a little more expensive. Know how to find reliable and cheap movers and you won't be dealing with this problem.