Have you noticed the growing tendency of people moving to the suburbs these days? Have you asked yourself why this is happening? Well, we are here to explain why a move to suburban neighborhoods isn't a bad idea at all. Even though there are some disadvantages, a move to suburban neighborhoods has much more advantages to offer. Here is what you can expect. Take some time to think. Very soon, you might become one of those who are searching for the best suburbs to buy a house NYC.
Reasons to move to suburban neighborhoods
Suburbs are like small cities. There, you've got everything you need but at a more favorable price and almost stress-free. However, if you like the crowds, excitement and the hustle and bustle of the downtown, a move to suburban neighborhoods may not be your cup of tea. Here are what we consider to be good and sensible reasons for a move to suburban neighborhoods.
Real estate at an affordable price
Apartment hunting in NYC is a daunting process. Understandably, the more you approach the city center, the more complicated and exhausting it tends to be. On the other hand, if you decide to move to the suburbs, the situation is significantly different. You get a much better value for your money. Instead of buying a small apartment downtown, you can enjoy a spacious house with a beautiful yard in the suburbs. What's best, you get this at almost the same price. Sounds tempting, doesn't it?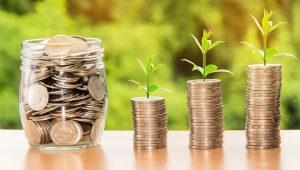 Live big in the suburbs
A move to suburban neighborhoods means getting lots of living space. You can stop worrying about finding affordable storage units to place all your items. Conversely, it becomes possible for you to live in a pleasant and comfortable home with enough space for all your belongings. In addition, you get a nice yard, too. It won't take much time for you to start accepting this positive aspect of a move to the suburbs.
No more crowds
There are fewer people in the suburbs. Of course, this doesn't mean that suburbs are gloomy and dark places. On the contrary, there are enough people for you to be stress-free and not bump into crowds and congestion wherever you go. You can walk, cycle, rollerblade or drive when and wherever you want. Understandably, studying the guide for surviving New York traffic isn't necessary for these circumstances.
Some privacy at last
The time has come for you to go out into your own yard, breathe in some fresh air, have a coffee and spend time with your family on a nice sunny day. Furthermore, when the evening comes, you can all observe the stars. Was it possible downtown? Not in a million years! Now you can finally forget about living in an apartment block downtown where you were disturbed by noisy and careless neighbors who were good at ruining your day.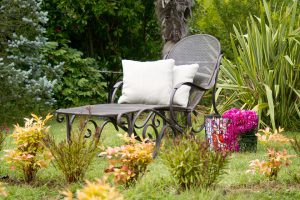 Beautiful nature, here we come
Living in the city center usually means being surrounded by dull concrete. Although major cities don't lack green spaces, these are mostly in suburban areas. Unsurprisingly, this is another reason for a move to suburban neighborhoods. The relocation there gives you a chance to go for long walks and bike rides down hike and bike trails, visit parks, rest your eyes on the greenness of numerous trees and simply enjoy. Doesn't the decision to find affordable movers to help you move to suburban neighborhoods seem right already?
Various and numerous amenities
Depending on the suburban neighborhood, the type and number of amenities at residents' disposal varies. The more people in the neighborhood, the bigger variety it is. However, one thing is for sure. Amenities have never been so close and available to residents. Use this opportunity and start packing your things. It doesn't have to cost much if you know where to get free cardboard boxes. A move to suburban neighborhoods might be positive refreshment in your life. You might thrive in the new surrounding.
You can feel safe
Safety is an important factor when you are considering where to move. In the past, the suburbs were city areas with the extremely high crime rate. People were afraid and they used to avoid living there. Conversely, the crime rate is significantly higher downtown in the present. Suburbs have become a safe place to live especially for families with children.
High-rated schools
Generally, schools in the suburbs are much better. They are high-rated and offer an exceptional education to your children. When you need to make a decision whether to move or not, a good school for your children is among key factors.
It's possible to take a role within your new community
If you move to suburban neighborhoods, you will get the opportunity to be involved in the local government. Of course, this is only for those who aspire to make some positive changes in society and the place they live. Furthermore, getting involved in your local community will enable you to influence the future of your neighborhood and make some important decisions. Grab your chance if this is what you want to.
Reasons not to move to suburban neighborhoods
Living in the suburbs isn't without flaws. Read about them and decide whether they are something you can live with.
Possibly long commute time
You have an issue if you move to suburban neighborhoods and keep your job at the city center. Even though you live in the part of the city where traffic jams are less common, you can't avoid them when going and coming from work. Consequently, the long commute time means having less free time. Furthermore, it will affect the time you spend with your family and friends, to exercise, to sleep, for your hobbies, etc.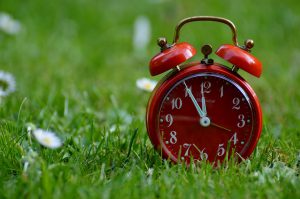 Having a car is a must
If driving everywhere is stressful for you, better get used to it if you move to suburban neighborhoods. The public transport system is better-developed downtown, so, here, you can't rely on it. What's more, using a car on regular basis will further diminish your free time. On the other hand, it will increase your costs. Can you handle this? Look before you leap.
Cleaning will be more time-consuming
The increase in the size of your living space will influence the time you spend on cleaning. Add to this the yard you need to take care of too, and there is a considerable difference when compared to maintaining a small apartment downtown. If this doesn't bother you much, a move to suburban neighborhoods is, by all means, the right decision.