Getting free stuff is always exciting, but in the case of relocation, it is extra beneficial. Since it can be a very expensive event, saving on every corner will make wonders for your moving budget. Besides, why would you pay for something if you don't have to? Finding free packing materials is the best way to save some money when moving on a tight budget. In the city like New York, there is a lot of ways to get what you are looking for without spending a single penny.
Why should you hunt for free packing materials?
If taking an effort to find something that isn't that expensive in the first place is a drag to you, don't give up just yet. While there are cheap moving boxes NYC can offer, it's just one drop in the sea of packing supplies that your move requires. Individually, protective materials don't represent some significant cost. Pile them together and you'll be surprised what chunk of your moving budget will go on them.
Let's take for example the fact that your move will be much easier if you hire affordable moving companies NYC. That is always a great idea and you should wiggle your finances in order to make that happen. However, while the cost of moving supplies won't be enough to cover the cost of hiring movers, having the extra cash that you didn't spend on them can help you a lot along the way.
To sum up, you should always try to find free packing materials if you are operating under a very tight budget. That is kind of situation when everything counts. Any uncalculated expense can make financial chaos, so saving some money where you can is quite beneficial.
Free packing materials are might hiding in your friend's basement
Friends are always by our side, ready to help us in hard situations. Moving is one of those situations where you can see who are your true friends. It's the real test of friendship, since helping someone to move is something that nobody likes. Mere word "relocation" is enough to make people's hair to stand.
On the other hand, when you explain to your friend that you don't need him to lift things, but you're after his packing supplies, you will see the look of relief on his face. If you know that your friend has moved recently, the big chances are that he saved them.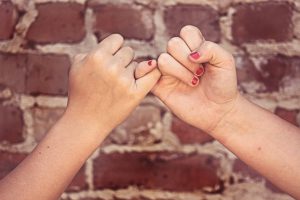 By all means, broaden your search. Don't focus only on friends with recent relocations. Ask other ones as well. People have a weird tendency to stash all kinds of cardboard moving boxes, plastic wrap with bubbles or paper that they won't ever need again. In most cases, they will be happy to get rid of it and you will get free packing materials.
The almighty internet
Once we've established that finding free packing materials certainly should be an item on your moving checklist, the real work starts. Since the internet is the first go-to-guy to ask whenever we need to find something, it won't be different in this case. Better yet, there are specific websites that can help you to gather free packing supplies.
Freecycle
This is a non-profit movement with the goal to prevent items from ending up in dumpsters and recycling bins. It works on the user-helping-user policy. Something that you would throw out, you list on the site. Someone who needs it can take it for free. And another way around. More than 9 million people are members of Freecycle Network, so joining in gives you a very good chance to find everything you need for your relocation. All from free moving boxes, to the rolls of packing tape.
Craigslist
Who hasn't heard about the famous site where you can find anything from needle to the real haystack? It is a great online resource, and now it's exactly the time to try it out. Craigslist comes with the search engine, which makes things a lot easier. Just type in "free packing materials", and you will probably get many interesting results. You can even filter the search by putting location which suits you the best.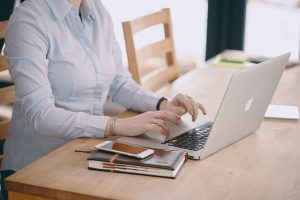 Local retail stores
Another great source for finding free packing materials are the big retail stores. Most of the goods the larger stores get from their scheduled shipments on a regular basis come in cardboard boxes lined with packing paper and padding in the form of plastic bubble wrap.
Such businesses are legally responsible to dispose of those packing supplies when they no longer need them. Most legislation demands that recycling materials be recycled, which can cost a company a lot of money or manpower.
You swooping into the scene with an offer to take that pesky task off their shoulders will probably have very positive effects. Businesses don't like to waste money or time on the garbage disposal, so they will probably be happy to give it to you for free. Proving once again that someone's trash is indeed someone's treasure.
All you have to do is to mark down the largest local stores in your city and kindly ask to speak to their store managers. Don't be nervous about contacting those retailers. Remember that the worst that can happen is for them to decline your request. That will rarely happen since you will be basically doing them a favor. There are big chances that you will get a positive answer because you will be saving them time and efforts to recycle the cardboard boxes and other shipping supplies.
Potential local stores to look for free packing supplies:
Electronics stores
Shopping centers
Furniture stores
Recycling centers
Home improvement stores
Supermarkets and groceries stores
Liquor stores
Bookstores
Copy centers
Dollar stores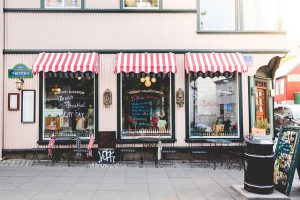 A word of caution about the free packing materials
Saving some money will surely make moving to NYC more enjoyable. However, while the freebies have an alluring glow, caution is necessary. A thorough inspection of every box you get for free is an absolute must. Should you notice any troubling signs of damages or pest infestation of any sort, do not take them.
Safety of your belongings during the relocation is the priority and bad packing supplies put them in jeopardy. Only use free packing materials that are dry, clean, sturdy and without any damages.