Remember those teenage years when all of us kept thinking of when we would finally move out of our parent's house? Not a single worry in our path. Oh, the beauty of the carefree years when none of us knew how hard it can be to survive in the real world. How foolish one can be! So, when food and bills stop paying for themselves, you realize the dreadful truth. And now, you are back at your parent's house, or maybe you never left your nest in order to avoid meeting with the real world. But even so, you can't avoid little signs that tell you the best time to move out has come. Let's find out whether it is your time to fly free. These are the characteristics of a person that is ready to find their own place.
You have zero privacy
Even though you aren't any more a little know-it-all teenager, your family still thinks you are. So, you've finished your college or you're already working, but they still try to manage your life. Your younger siblings keep entering your room without knocking. And you have no peace at all. You get the feeling you will be better off finding a good roommate.
When you want to go out, you stumble upon the same restrictions you had when you were younger. Not to mention, the scary talk about having a relationship. Therefore, your social life is suffering when there is no need for that. You are all grown up. Why would you fight with the ones you love when you can have fun together? Here is an interesting fact. Most families grow a stronger bond after kids start to live separately from their parents.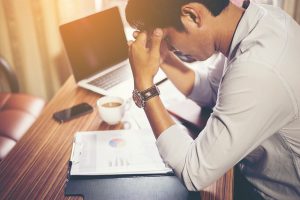 You are ready to learn "adulting"
There is no way for you to learn how to deal with everyday problems if you keep depending on others. And you have more than 20 years and you want to do your laundry by yourself or prepare your own food. This doesn't mean you will be good at it at first. There will be ups and downs. But with practice, you can be good at anything.  The important thing is you will have the support by your side even when you aren't living with them under the same roof.
If your parents think you are still too young to move out, here is an idea. Show them you can take care of yourself and go on some of the best weekend getaways for New Yorkers with your best friend. Be responsible! Remember, the goal is to show your parents they can trust you.
You graduated a long time ago
So, you are not 16 anymore and you have a degree in your hands. Why the wait? You are capable of finding a job so why not try to save some money? This doesn't mean you will stick to the same job for the rest of your life, but it will help you set up a good financial habit. If there are no open job positions in your area, you can always go for different NYC boroughs. For example, check out neighborhoods in Brooklyn and start searching for a job there. The idea of waking up every morning in Brooklyn might be the one that will make you consider the idea of moving out.
You are financially stable
This is a true indicator that it is the best time to move out. You have a steady job and your income is reliable. In addition to this, you fulfill all the requirements to start living on your own. This is one of the biggest clues for you to start looking for a new apartment and hire the best Manhattan moving company. If you are still not sure whether you will be able to keep up with the cost of the life in NYC, here is what you should do.
Make sure you have no debt before you decide to live on your own. The goal is to have a fresh start, not to drown in debts.
Start saving. Think of the amount you will be willing to pay for your apartment and start saving the equal amount out of your paycheck. This way you will know how to adjust your spendings if it is necessary. You will also have your emergency fond when you decide it is the best time to move out.
Start paying for your food and train yourself to spend reasonably.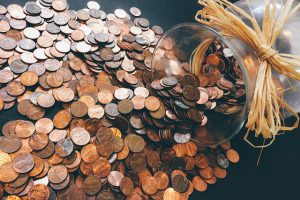 Your parents keep telling you it is the best time to move out
Sometimes we fail to notice things that are right under our nose. Talk to your parents and ask about their opinion on your prolonged stay. There is a chance they were giving you hints to move out even though you weren't paying attention to them. For example, they were mentioning moving companies prices in NYC or comparing NYC boroughs out loud. If this is the case, don't feel bad about it. Your family will always want what is best for you. And once you move out, you will realize that they were right, as always.
How to adjust to your new life?
Starting to live under the different roof might seem scary at first. But after you learn of its advantages you will be happy you did it. Starting our own chapter is a part of everyone's life. This is when we grow and start to truly understand how the world functions.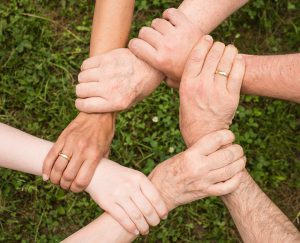 There are no rules when is the best time to move out. Only you know when you are ready to make this big step. You will be happy and sometimes sad or scared. But hey, that is all just a part of life. The important thing is that the ones on which you can rely on will always be by your side.