When somebody asks you about the best time to leave NYC, don't you feel the concept of time is a bit ambiguous here? Do they want some tips on the best time to leave NYC and move somewhere else to start a new life? Or, do they want some advice on the best time to leave NYC and avoid busy traffic when they move, for example? Whatever the case might be, we can help. Read on and find out how to recognize the right time to move from NYC. Plus, there are also some tips on the convenient time to set off on your move.
When is the best time to leave NYC and move somewhere else?
Your life in NYC has become a heavy burden on your back. You like the fact that you live in a multicultural city with numerous options, many places to see and lots of people to meet. However, the thrill of living in NYC has been wearing off slowly and yet you are not sure whether the time for the move has come. Here are some tips on how to recognize the best time to leave NYC and start a new life somewhere else.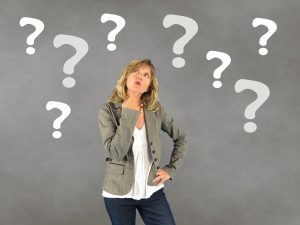 NYC is not much of an adventure anymore
NYC is the city for the adventurous. Exploring the city is a favorite pastime of the majority of people who live there. There is always a new place you might see or some people with the same interests you could meet. However, when the excitement wears off, you find yourself lonely in a big city and dissatisfied with the cost of living. Maybe it's time for you to hit the road and go somewhere else. Checking the list of the best cities for ex-New Yorkers sounds like a good idea.
You leave NYC whenever you can
This usually happens when you get sick of traffic jams, the bustling city which never sleeps, throngs of people you haven't got much in common with. Ask yourself why you actually live in NYC in the first place? Is the reason among your top life priorities? If not, what about living somewhere else? If you want the real sense of a life change, go abroad. What's even better, you are not alone and you don't have to worry about that.  There are a lot of international moving companies NYC that can help you. Your task is just to find a new place that fits your needs.
The cost of living is high
Paying for the living costs here has stopped being something you can cope with. Then, it is reasonable to leave NYC. Why live in a city you can't afford? Are you capable of living on the budget in NYC and yet be satisfied and happy?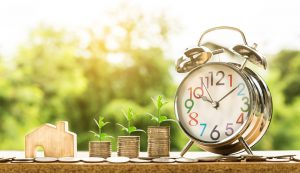 NYC causes moodiness
When you feel stressed out, always in a hurry and incapable of coping with the everyday demands of a city like New York, look for a new place under the sun. It is evident that the change of the surrounding is what you need. Start searching for reliable movers. Request an NYC moving costs estimate from these companies to see whether you can afford to move with professionals. If you get the offer you can accept, start packing. It will do you good to relocate at this point.
The life in NYC affects your mental and physical health
Unsurprisingly, lots of people in NYC are depressed, especially in winter. In a city like this, everyone struggles to manage daily responsibilities. This causes high-level stress that only the strongest or the most persistent ones can deal with. Majority of people feel lonely, isolated and lost. Is this really what you want? Is it worth your sacrifice?
When is the best time to leave NYC to start your move?
There is no such a thing as an ideal move. On the other hand, we need to do all we can to decrease the stress level and try to move as smoothly as possible. Is it easy? No, but if we choose the right time for our move, the whole thing will be much easier to complete.
Set off on your move early in the morning
This is beneficial due to several reasons. Firstly, if you move in summer, you avoid the terrible heat. Secondly, we all have more energy in the morning and we are more willing to work. Finally, if you set off on your move early in the morning, you will have lots of time later to unpack and explore your new residence during the day.
Move from Monday to Thursday
This is an excellent solution for all those who can afford a day off to move. To start with, the traffic jams are less severe these days than at weekends. Even if you are familiar with the guide for surviving New York traffic, why risking? Then, it is much easier to find a reliable mover on these days. Actually, most people tend to move at weekends, but don't be one of them if you don't have to. Monday to Thursday is the best time to leave NYC and start your move.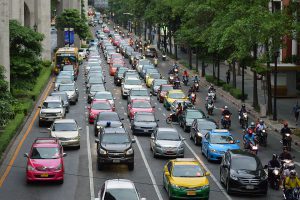 Move from September to April
These months are the best time to leave NYC and move if you want to save some money on the moving costs. Most people move in spring or summer and we understand why. The weather is ideal. Plus, families with school children want to complete the move before the school year starts. Moving companies aren't that busy from September to April and they do their best to find new customers. The competition is high, so, to stay in business, moving companies have to offer high-quality services at favorable prices. Grab this chance!
Some final points on the best time to leave NYC
If we refer to the best time to leave NYC and start a new life somewhere else, consider your priorities and make a decision.  Think twice before you set off to the unknown. Maybe now is not the best time to leave NYC. You can even do a quiz about this and check the results.
If we refer to the best time to leave NYC when moving, there are three rules. Hit the road early in the morning. Then, avoid weekends and move at ease. Finally, avoid high peak season from April to September to move from NYC.