Getting the best conditions for your move is crucial. You'll need to think of everything from packing equipment to transportation. Another important factor affecting your move will be part of the year during which you'll decide to move in. Each season has its merits but there is only one that can suit your needs perfectly. So, when is the best season for moving to NYC?
Each season can be the best season for moving to NYC
We're sorry to inform you but there is no right answer to this question. Each season has its own advantages and disadvantages that can affect your move. Because of this, you should weigh the pros and cons of moving during each season so you can find the perfect date for your relocation. However, in some cases, you won't get a chance to choose when you move your home. Sometimes you'll need to get ready and move on short notice. Don't despair, if that happens to you all you have to do is find help for the same day moving NYC.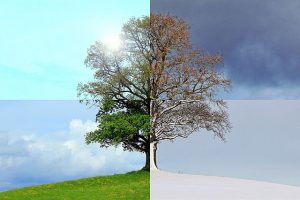 What to consider when picking the date for your move?
When thinking of the relocation date, you'll have to take into consideration some things that will help you in making the right decision. These things can affect your family a lot during the move. Here are some of then on which you should pay attention:
Budget – for some people, the best season for moving to NYC will be the one during which you won't have to spend a fortune on the relocation.
School year – if you're planning to move with your family, think about your kids. Moving during the school year can lead to school problems like getting bad grades.
Weather – it can change in a matter of seconds and ruin your move. Don't forget to check the local forecast before you choose the date for your move.
Holidays season – most people don't like to move during the holidays season and want to be with their families. But all of you can be together even if you move during the holidays.
"Hot" market – before the move, you'll have to find a home. Do it on time because this will be a harder task if you decide to move when most people are relocating.
Finding a moving company – if you want to hire a moving company to help you with your relocation, keep in mind that during some seasons they are more busy than usual.
Pros and Cons of each season
In order to have a successful move, we will inform you about the ups and downs of moving during all four seasons. This way you'll know, which season is the best season for moving to NYC.
Summer move
Summer move is the most popular season for the relocation. And there are many reasons for it. First of all, families with kids can move before the start of their school year. Next, you won't have to think about bad weather because most of the times, it will be sunny. You also won't have to wear a lot of clothes that will make lifting your moving boxes harder. Even though moving during the summer sounds great, you should know that there are some downsides, too.
Moving during the summer is a busy season for moving companies. You'll have a problem in finding one for your move if you don't contact them on time. Also, summer moves are usually a little more expensive, but you can negotiate with your movers and get the precise moving price. So there won't be any surprises.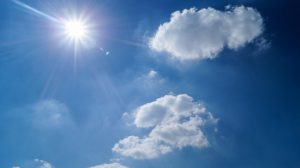 Autumn move
Autumn move is probably the best time for finding a reliable and professional Manhattan moving company to deal with your relocation. If you decide to move during the Autumn, you won't have to deal with summer heat, nor with the ice on the roads. But, Autumn can bring heavy rains that can ruin your stuff. Be prepared for this scenario and always have a plan B. Autumn will be the best season for your move if you don't have children. The school year usually starts at the beginning of this season and you'll want to make sure your kid can attend all classes. So, if you're moving with your kids, try to avoid Autumn move.
Winter move
Even though this might sound weird to you, winter move is also popular among people. This can be also a busy season for movers, but not as busy as the summer. Many people are scared of the winter move. This is because it requires having a strong moving plan and sticking to it. If you're relocating to NYC from the place with harsh and strong winters, you'll have to regularly check the precise NYC weather forecast. You'll want to know if there's a blizzard coming. And don't forget to be extra careful! Most moving injuries happen during the winter move because roads are covered in ice and snow.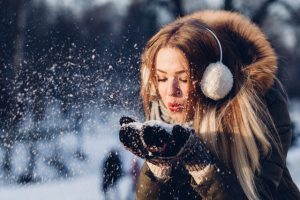 Spring move
This is another season that's not so popular among people who want to relocate. But there's no need for it. Spring move has many advantages. First of all, movers won't be so busy so you'll even have a chance to get full service moving NYC. Next, the weather is great – you won't be shaking from the cold, but you'll also have the chance to enjoy the sun without getting a heat stroke. Spring move does sound good! Even so, it is not a good time for family relocation. Your kids will have to switch schools and miss important classes. And you'll want to avoid that.
As you can see, there's no rule when deciding which season is the best season for moving to NYC. All four seasons can make your move easier, but they can make it harder, too. Take some time and think wisely!