If you are moving to New York for the first time, or just switching neighborhoods, you probably wonder which one is the best for you. Let's say you are thinking about moving to Chelsea. This part of the city is eclectic and offers different vibes, depending on what you are looking for. But that is not the only reason why you should choose this neighborhood. We will tell you all the things you need to know before moving to Chelsea so you can be sure you are prepared for this beautiful area.
What are the things you should know before moving to Chelsea?
The crime rate is low – Chelsea is a relatively safe area. So you shouldn't worry about it, especially if you have kids.
The population is diverse – people living in Chelsea come from different social and financial groups, as well as different nations. The total population is around 40 000.
The public transportation is great – there is a good choice of buses and subway lines which makes it easy to commute to other parts of the city.
Rents are high– even the small one-bedroom apartments are pretty pricey, especially those close to the popular places of the district. But it is worth it because, in Chelsea, everything you need is a step away. People working here are paying more money for the rents because they don't want to spend much time commuting to another part of the city. However, you can find some less expensive places north of 23rd Street.
Chelsea doesn't offer a slow lifestyle – the atmosphere in Chelsea is everything but calm and quiet. You can expect the fantastic nightlife and busy streets.
What are the advantages of moving to Chelsea?
People who have been the residents of Chelsea say it is a great place to live. The mix of different people, of high and low-income levels, and different cultures, make a harmony that is really nice to see. Here are the positive things you should know about Chelsea before you move here.
It is a place of art
Chelsea is known as the art district of Manhattan. You will need a lot of time go around all the galleries (more than hundred) and see the works of both old and new artists. This gallery district offers a modern, industrial vibe with places of art on every corner. Galleries host art nights every Thursday where they open their rooms to the public to enjoy it. One of the most interesting artsy places is the High line, a railroad track that is not in function, transformed into a true piece of art. It is also a beautiful green area with strict rules. For example, no dogs, bikes or running are allowed here, so it gives the area special cal and artsy vibe that you can enjoy.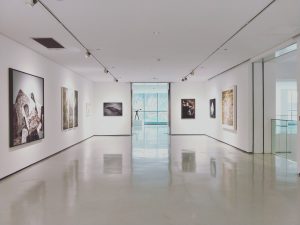 Moving to Chelsea means good food
In Chelsea, you will not go hungry. The inspiration for new meals is everywhere. You can mix different cuisines and enjoy nights out in some ethnic restaurants. Or, you can grab something on the way home from the food trucks. Whenever you are in search of a delicious meal, you can find some good restaurants in Chelsea.
Shopping
Shopping in Chelsea means visiting the Chelsea Market. The number of shops and restaurants will definitely keep you busy on your days off. If you are lucky to have a higher budget, Barneys New York is there for you, as well as Comme de Garcons or Story.
People
Things we mentioned above are great, but for those of you who are planning to move to, meeting new people and neighbors is more important. The community of Chelsea is something that makes this place worth moving to. It is probable that you will meet your neighbors as soon as you move since people here are friendly and communicative. The population of Chelsea is a mix of artists and professionals, doctors, artists, writers, etc.
How to move to Chelsea?
Moving to Chelsea is a process that can be different depending on where you lived before. That means that it is different if you are moving locally or from completely another city or state. Here are the things you should know before the move.
Moving locally
Short-distance moves seem like a piece of cake, but they take a lot of time and preparation. If you are moving locally, it will not be difficult for you to move fast. However, we advise hiring professionals,  local NYC movers, that can deal with your things and move them quickly and efficiently. They know which streets are not busy and how to transport your stuff easily and safely.
Moving long-distance
Moving to Chelsea from another state falls under the long-distance move. This means that you need to start planning in advance, in order to perform this step smoothly. Of course, it is possible to move by yourself, but it can be risky and overwhelming, That's why hiring one of the long distance moving companies in New York will make the thing much easier. You will not have to think about your things, especially if you have some valuable and expensive furniture. Since a long-distance move can be pricey, you can calculate the costs before you get the precise moving quote from the company, by using our online moving costs calculator. This way you will be able to calculate approximately how much money you will need if moving to Chelsea. Useful, isn't it?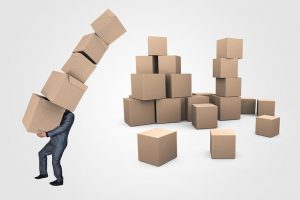 Be careful
Moving can be expensive, but don't be attracted to the lowest price when choosing a moving company. Be careful not to pick a fraudulent one, and avoid scams by double-checking the company you picked. Ask for a precise moving quote and a clear contract.
Moving to Chelsea is something you will not regret. Whatever your interests are, and wherever you come from, this neighborhood offers something for everybody. The sense of community is strong, so you will adapt very quickly. Enjoy!