When it comes to the relocation process, you need all the help you can get. No matter where this help is coming from, it is always more than welcome. One thing we all know can aid us greatly in the relocation process are reputable movers. Moreover, not only can they help us, but they are also necessary for any moving to go smoothly. And, if you don`t have enough time to put in hours of research into finding reliable movers, you can always rely on a moving broker. In case this is the first time you hear of this term, stick with us. Let Big Apple Movers NYC teach you what exactly a moving broker is, and why you should hire one the next time you move!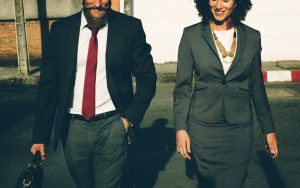 What is a moving broker?
First things first, you need to be familiar with the term `moving broker` before you decide you need one. A moving broker is a middleman between you and all the available moving companies on the market. He or she is a professional, who can give you an estimate and find the best possible moving company for you. Whether you need residential or office moving experts NYC, you can rest assured your broker will be able to find the best one for you!
Moreover, they work for a fee and are usually cheaper than moving companies. Don`t get us wrong. Moving brokers do not equal moving companies. A broker`s job is to find a suitable moving company for your needs. However, as nothing in life is perfect, the same applies to these relocation professionals. There are certain things you should be wary about when looking for your broker.
What are the risks associated with moving brokers?
Hiring a broker comes with a certain amount of risks. For starters, there is a chance that the broker`s estimate might not be suitable and that it will not be accepted by the moving companies. Usually, this is because the broker`s estimate is too low. In case this happens, you would be left without a moving company on your moving day. Can you imagine a worse scenario?
Furthermore, you need to check whether your moving brokers are licensed and insured! Just like a lot of moving scams and fraudulent companies have resurfaced lately, so have unlicensed moving brokers. So, how can you ensure that a moving broker you are interested in is indeed legit?
Look for a moving broker that is registered with the FMCSA.
Ask them to show you a list of the moving companies they usually work with.
Moreover, ask to see the written agreements they have with those movers.
Once you ensure that the coast is clear and that your moving brokers are who they advertise they are, you can proceed with hiring them.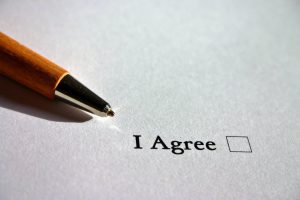 Why do you need a moving broker?
Now that you know in detail what this term means, let`s cover why people need moving brokers. What is it that they can offer, which would make you want to hire them?
They offer greater flexibility
One of the biggest advantages brokers have to offer that sets them apart from other relocation professionals is their flexibility. One moving company can only offer you what is in their range of services. Sometimes, your relocation might demand something which is out of the ordinary, and that not a lot of moving companies can provide. This is when moving brokers enter the scene. They have a wide set of clients, and customers, and they can match them in a way which is beneficial for both parties. No one can discover NYC packing services quite like moving brokers. They are trained to find you the best deal for your particular needs, which is one of their biggest benefits.
They offer greater efficiency
Not every relocation is the same. Some require local movers NYC, some long-distance ones; some require vehicle shipment, and others the transportation of big and bulky items, such as pianos. Whatever it is that your relocation needs, moving brokers have got you covered. They are efficient in their work and will do the necessary research to connect you with all of the moving companies and services you might need. A trustworthy and reliable moving broker is priceless, remember that! 
They offer greater safety
Like we previously mentioned, brokers should have a lot of moving companies they do their business with. It goes without saying that they will only choose the best, most reputable movers around. Moreover, if a moving broker is legitimate, he or she will only work with licensed moving companies. Can you guess what this means? It means that hiring a broker is equal to being safe. If you had to look for moving companies on your own, there is a big chance you would fall prey to moving scams. A broker will make sure that never happens!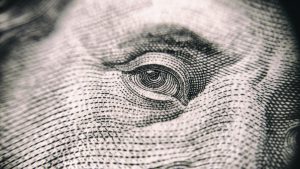 What can we conclude?
In case you weren`t paying close attention, let us sum it up for you. A moving broker is a person who conducts its business between two parties – a client and moving companies. They are a good way to save money in the Big Apple since their fees are affordable. However, even they don`t come without risks, which is why you should make sure they possess the necessary licenses. Hiring a broker comes with a lot of benefits, some of which include greater flexibility, efficiency, and safety. If you approach the process of choosing your moving broker with a certain dose of caution, you can get more than your money`s worth. After all, they exist for a reason, and that reason is to ensure you have a happy and memorable time when moving. It is not something that happens on a daily basis, so you should definitely hire a broker the next time you relocate.